Vitamin E
Vitamin E and succinate
Highest quality
The right choice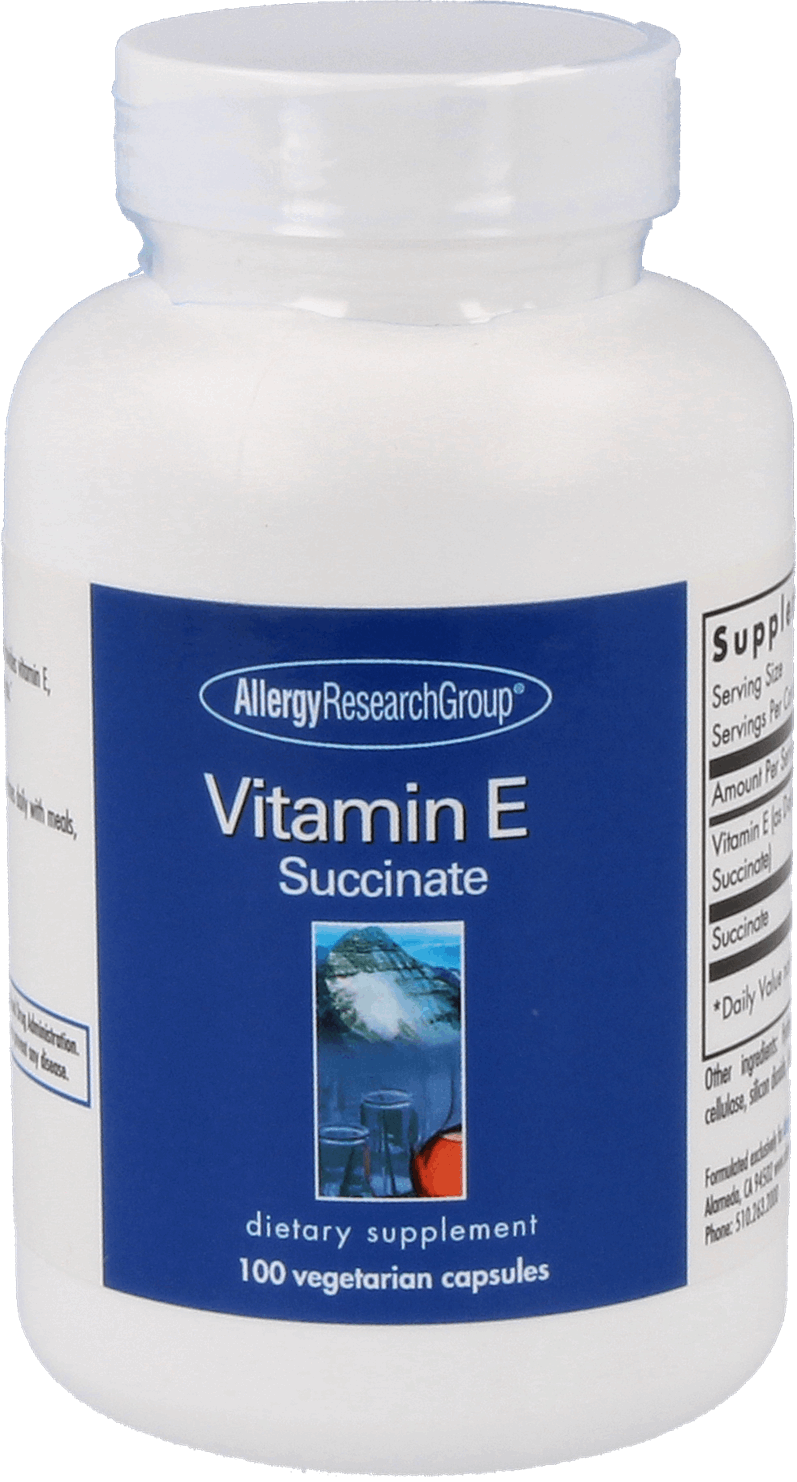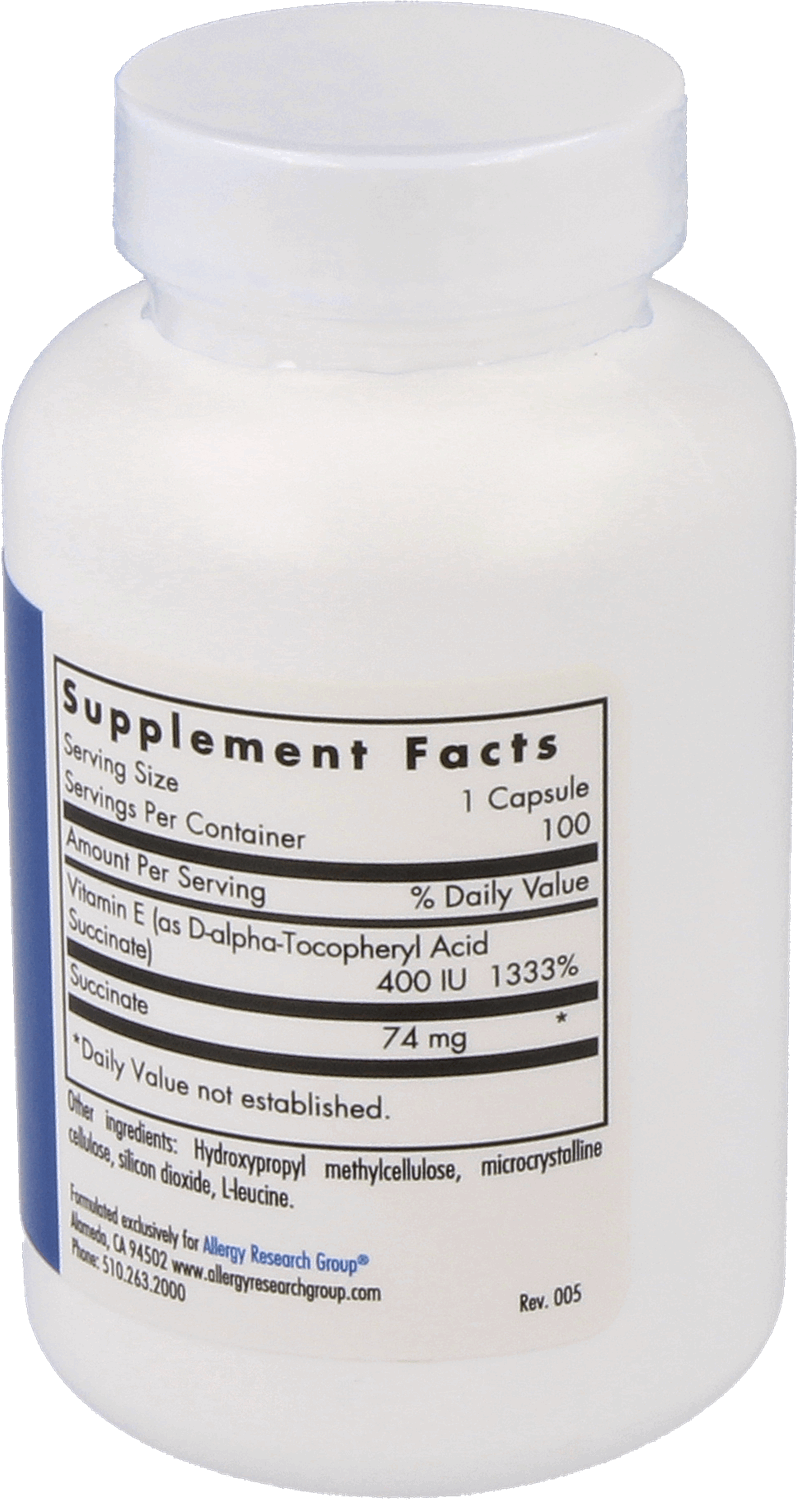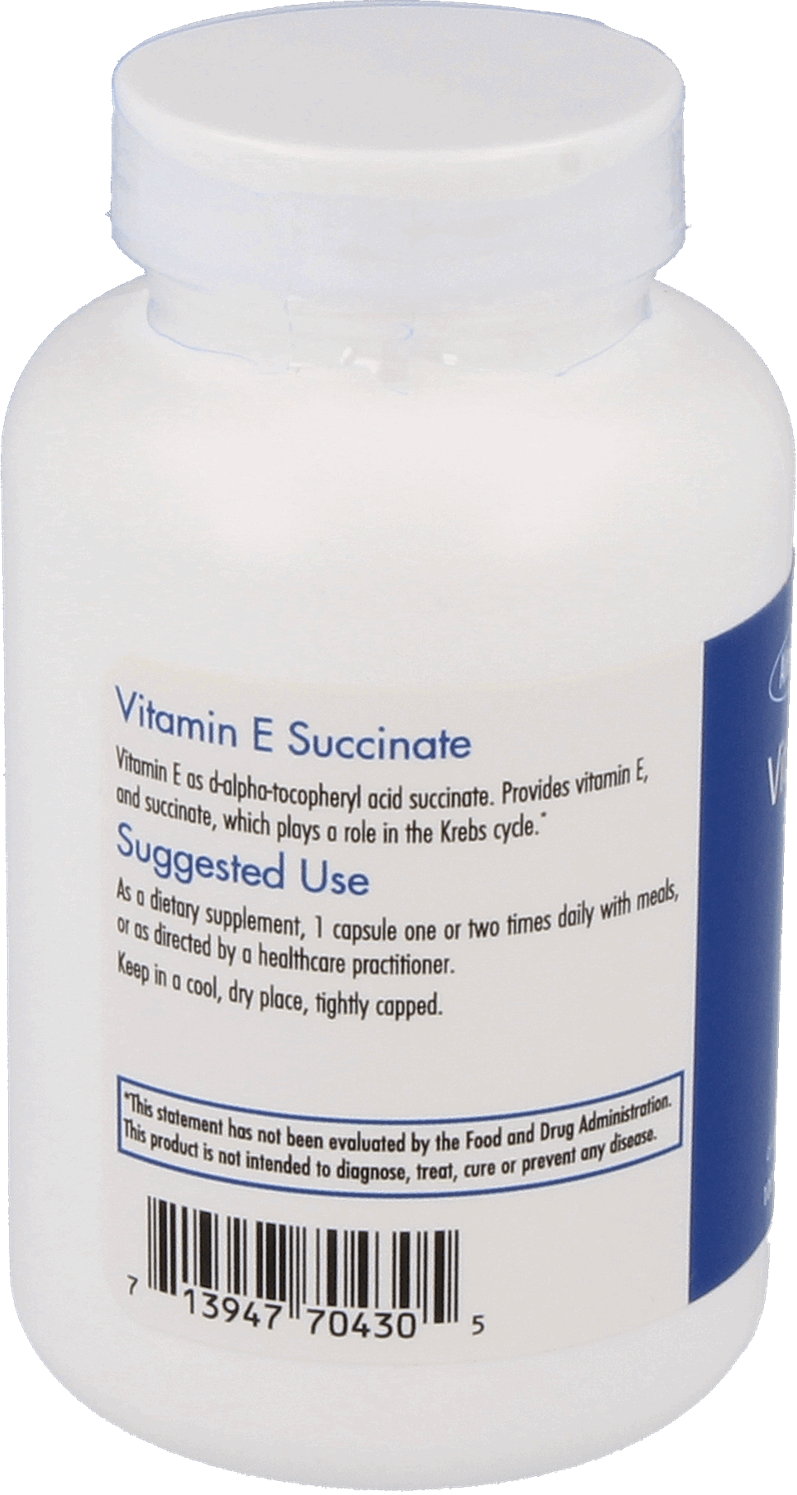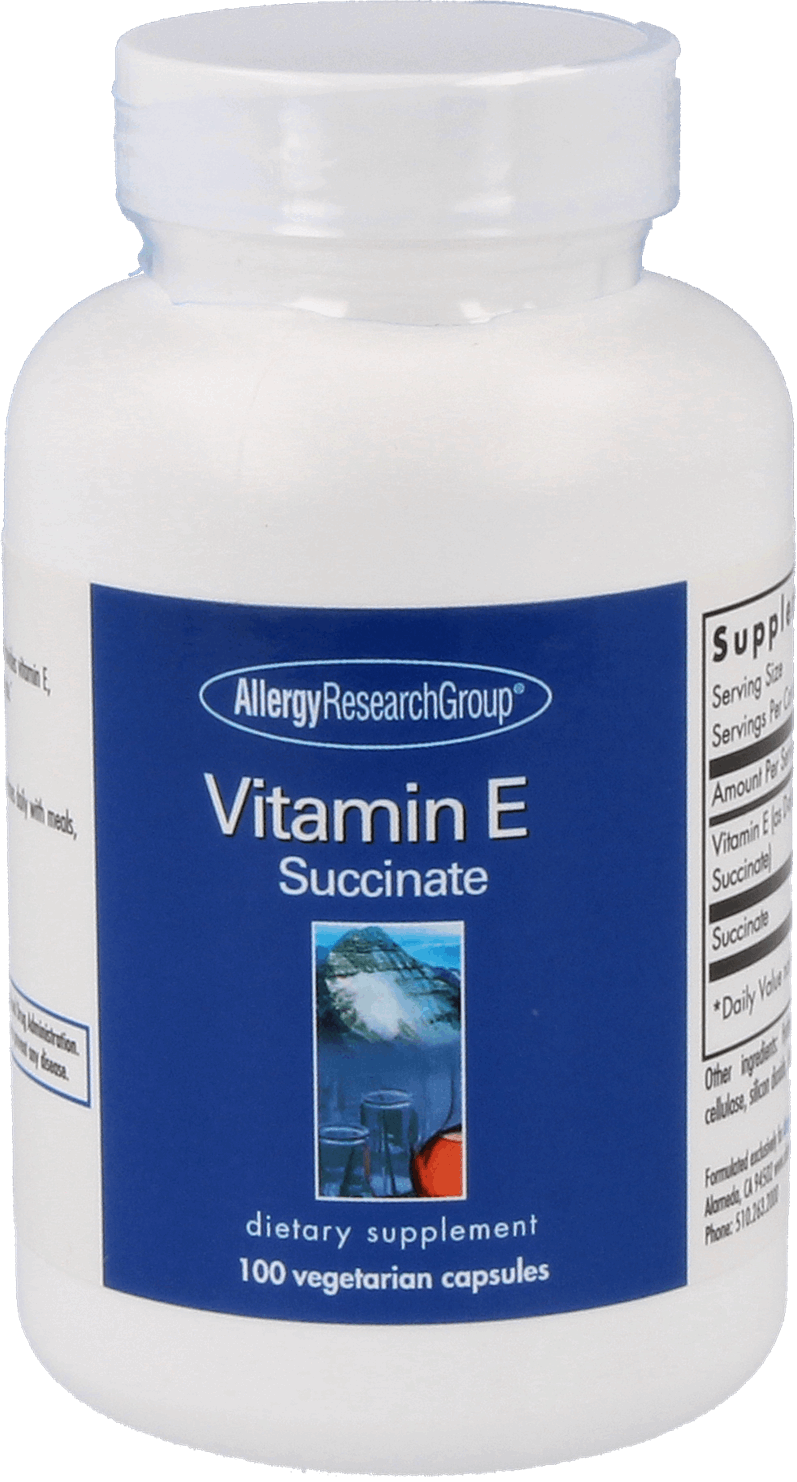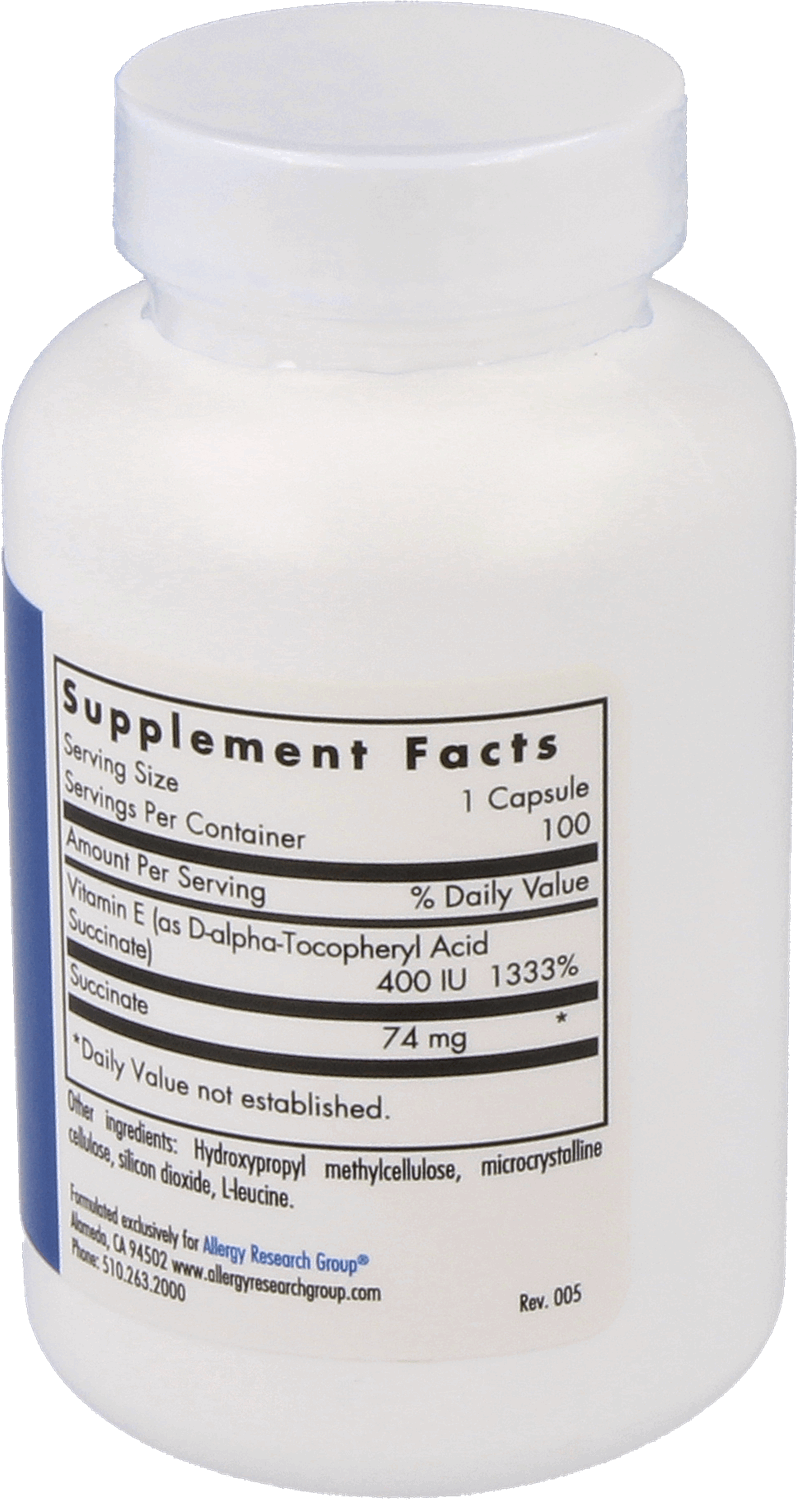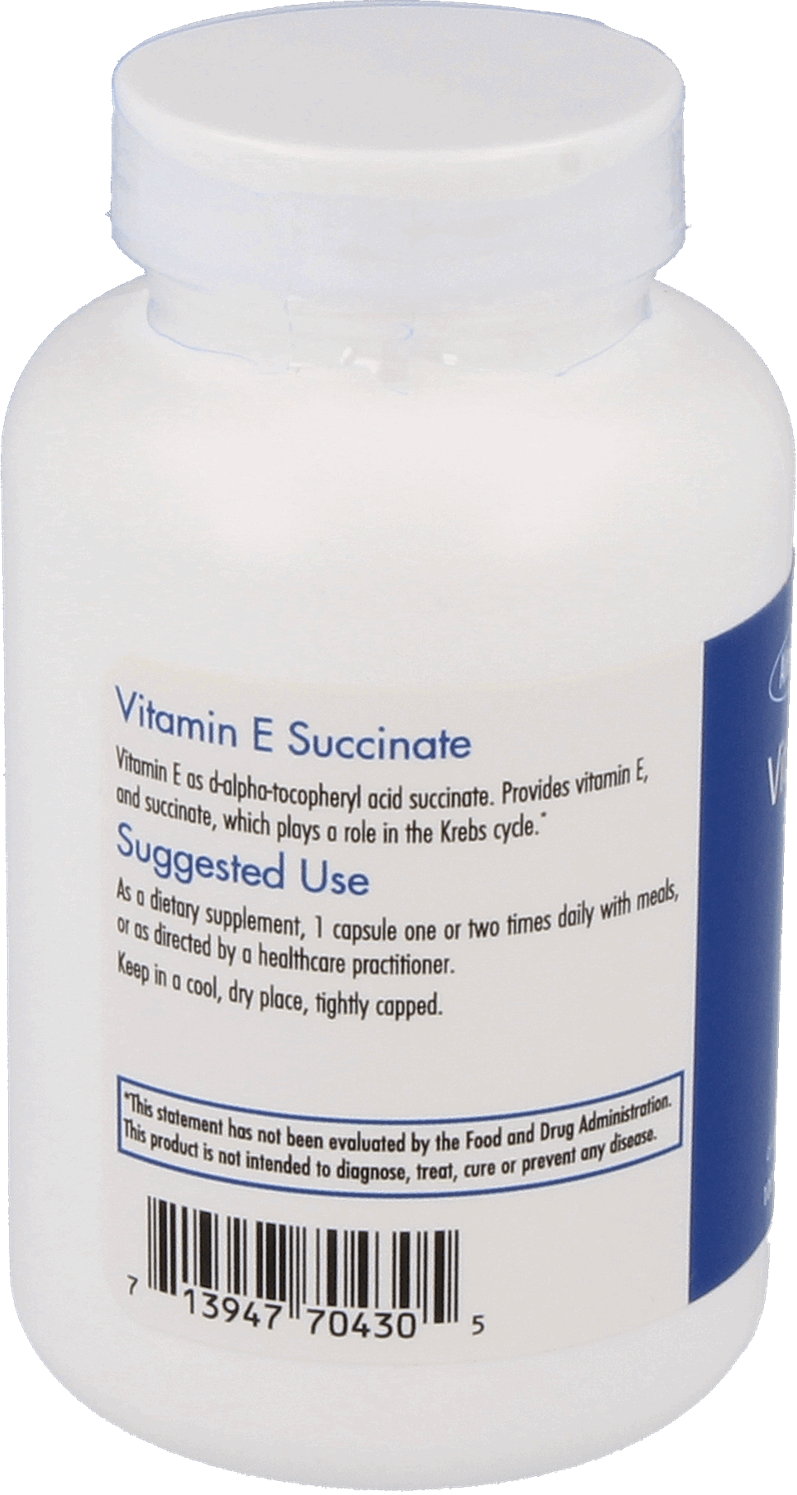 Vitamin E
Vitamin E and succinate
Highest quality
The right choice
Product EAN:
713947704305
Product information
Vitamin E
enthält 268 mg (400 IE) D-α-Tocopherylsuccinat. Unter dem Begriff Vitamin E werden die beiden Gruppen der Tocopherole und der Tocotrienole zusammengefasst. Vitamin E trägt zum Schutz der Zellen vor oxidativen Schäden bei.
Hinweis:
Nahrungsergänzungsmittel sollen kein Ersatz für eine ausgewogene und abwechslungsreiche Ernährung sein.
Vitamin E (as D-α-Tocopherylsuccinate)
268 mg α-TE
2.233%
*RI = recommended daily intake, ✝ RI not specified
Ingredients: Vitamin E (as D-α-Tocopherylsuccinate), L-Leucine, Silicon Dioxide, Succinate, Hydroxypropylmethylcellulose, Microcristalline Cellulose
Recommended use by the manufacturer:
One or two times daily 1 capsule with meals or as directed by your health care practitioner.