Ultra Bromelain 1500 mg
Enzym aus Ananas
Highest quality
The right choice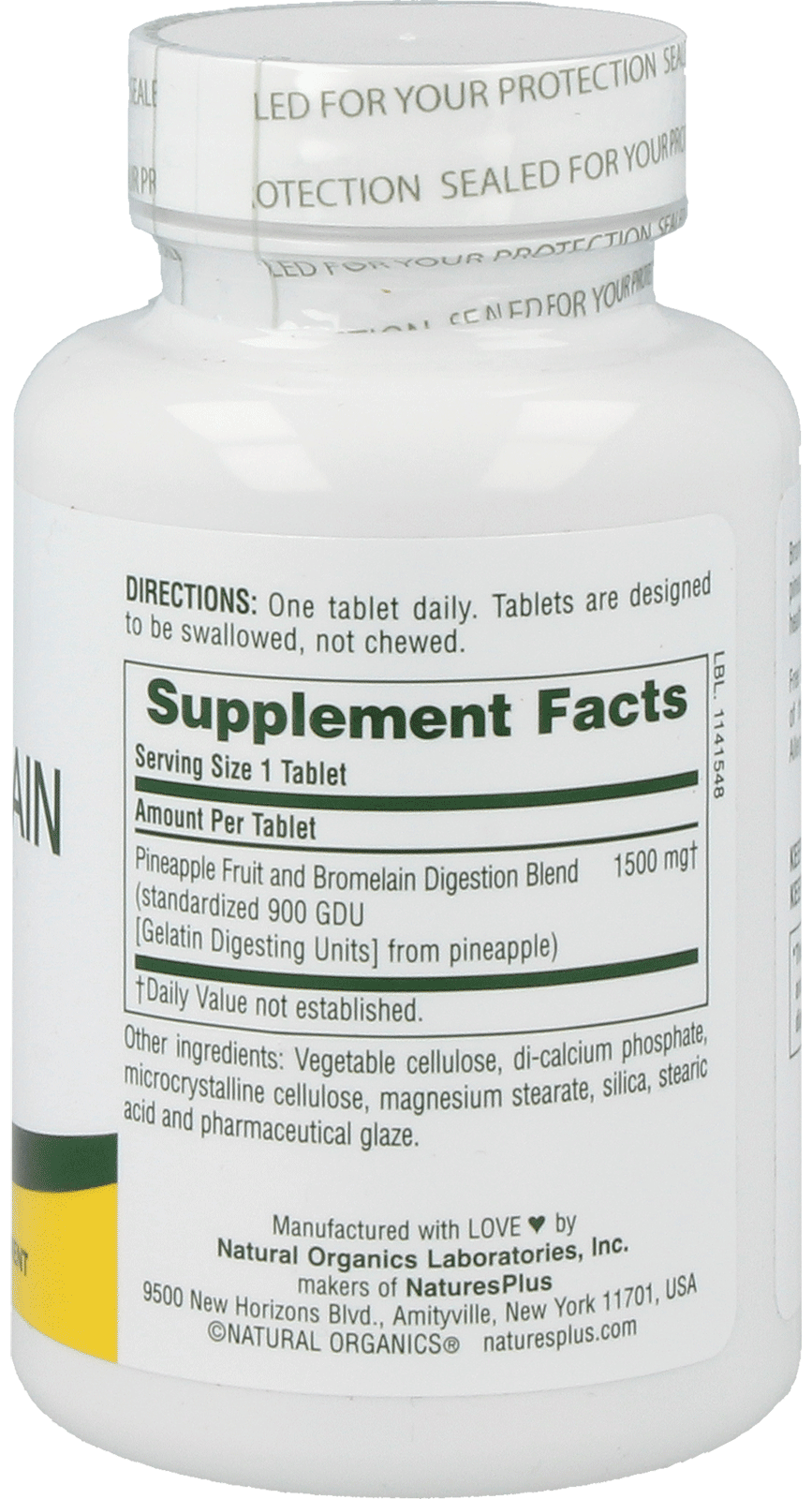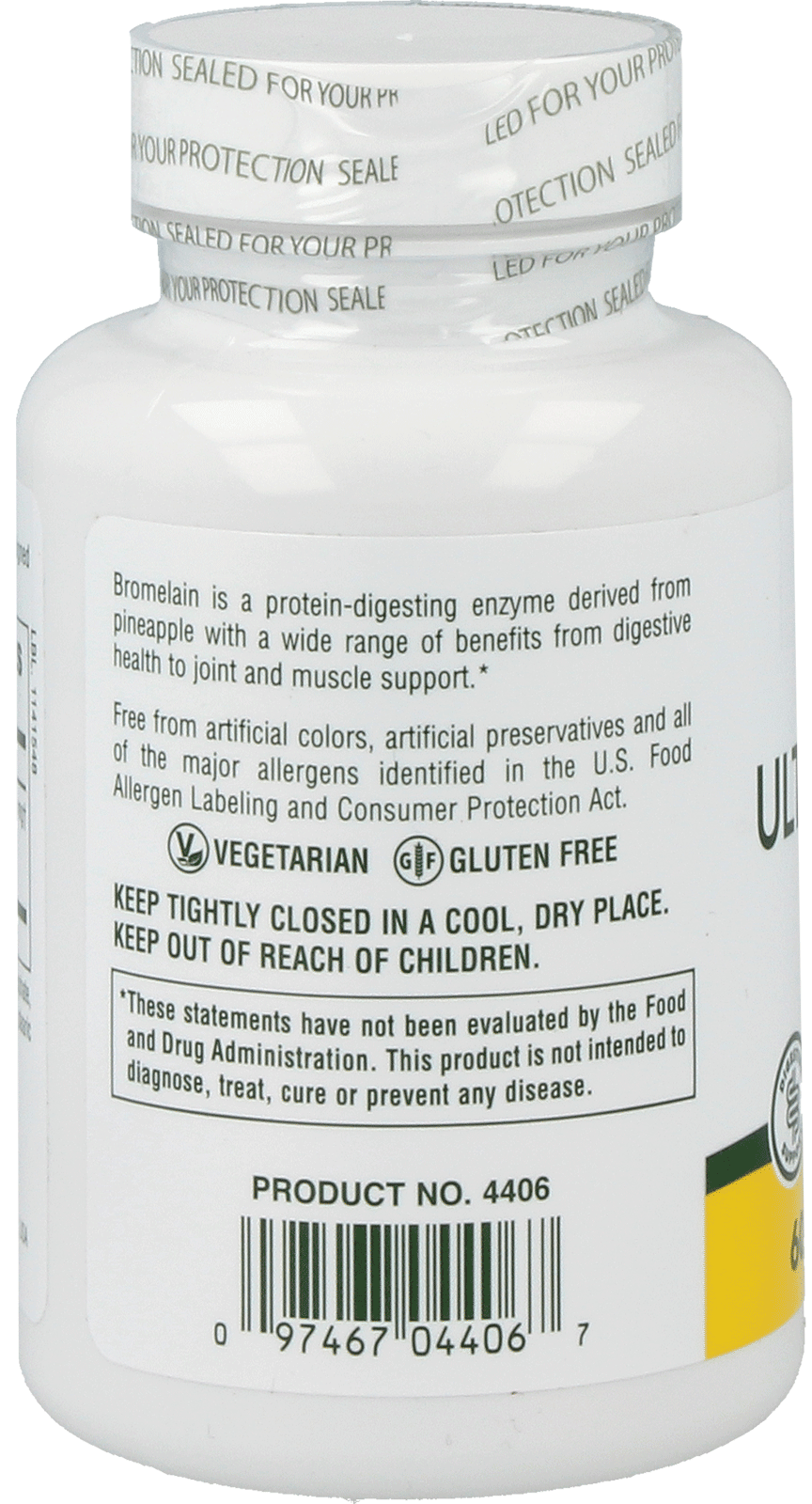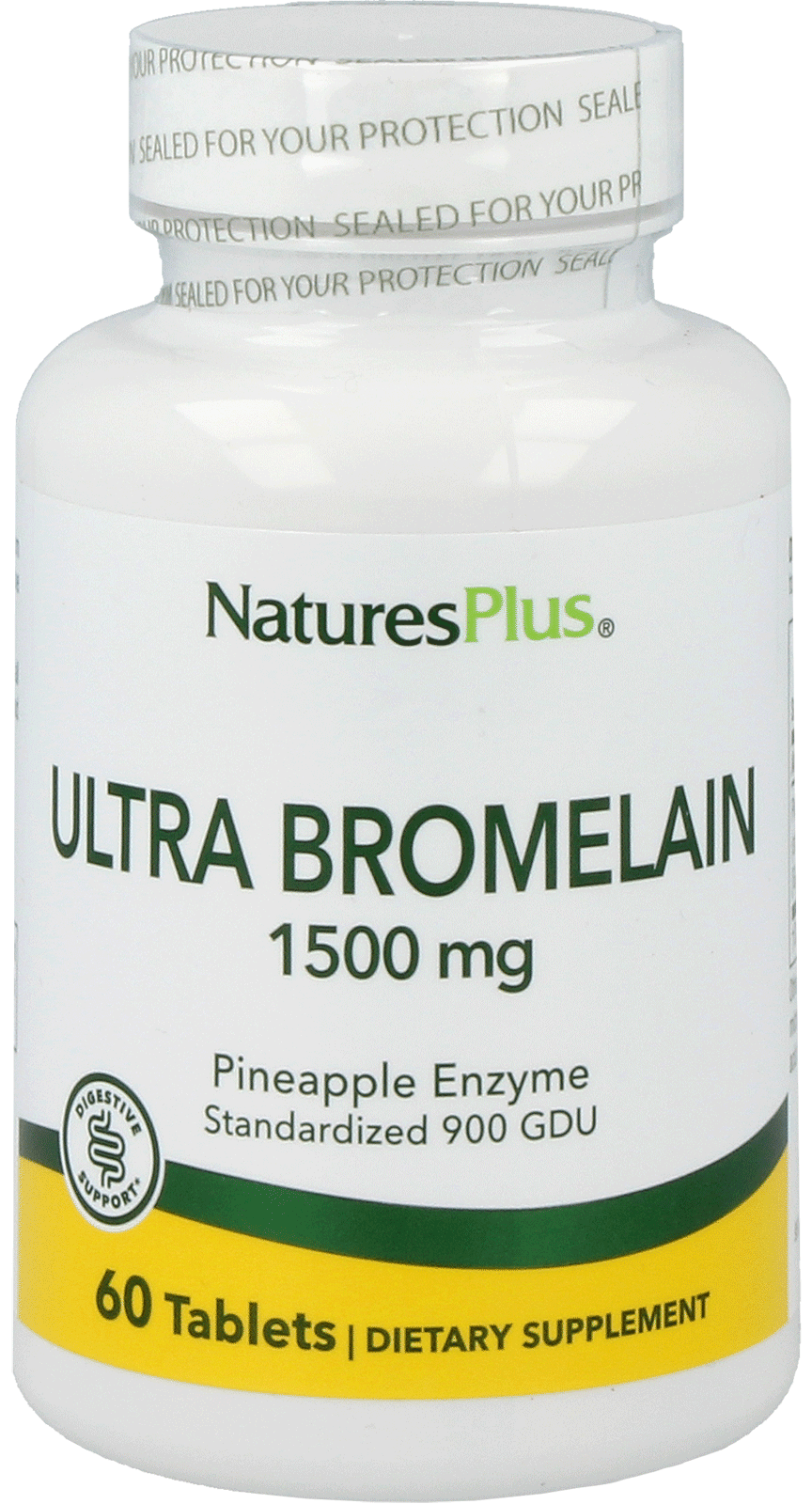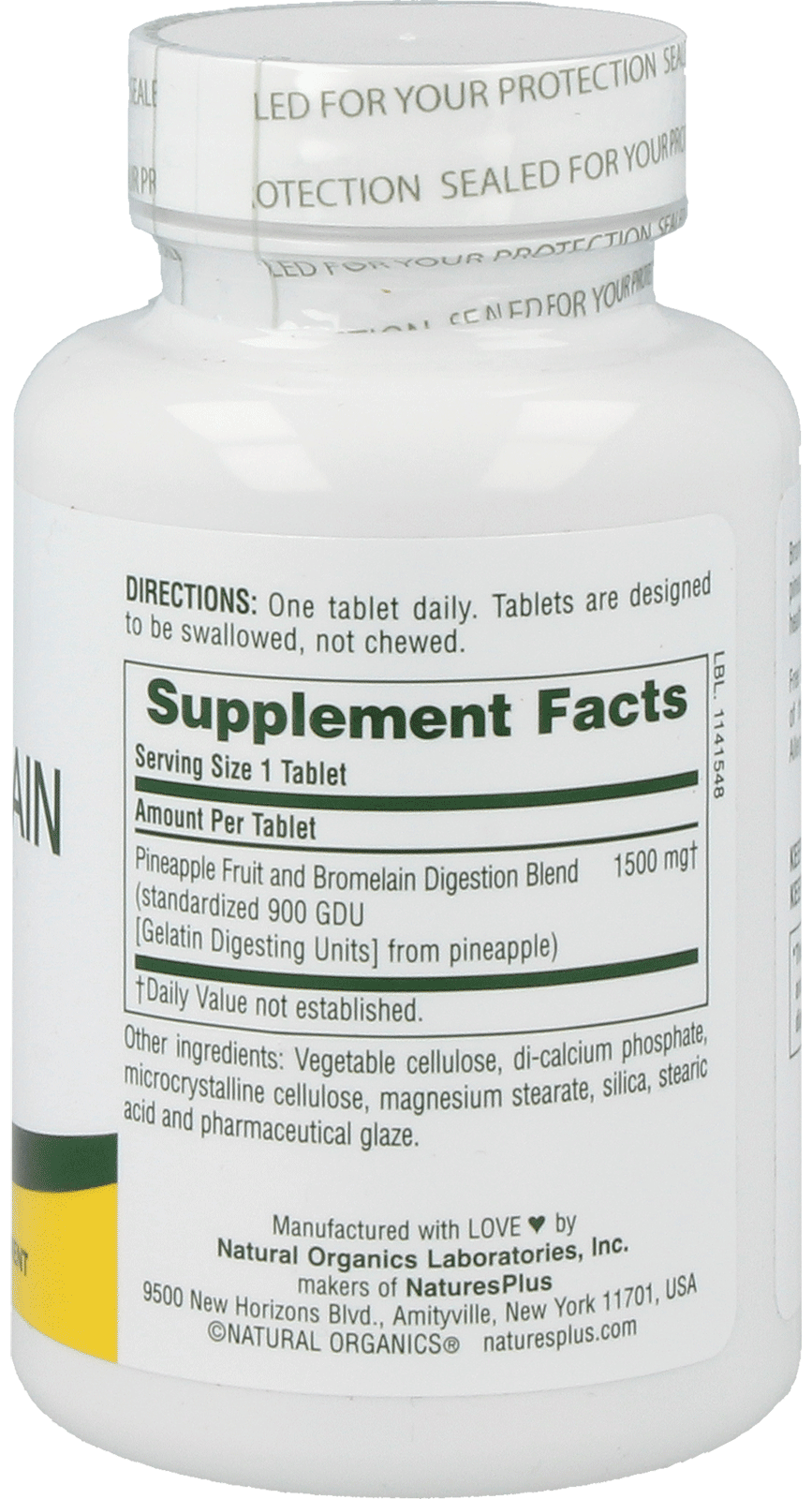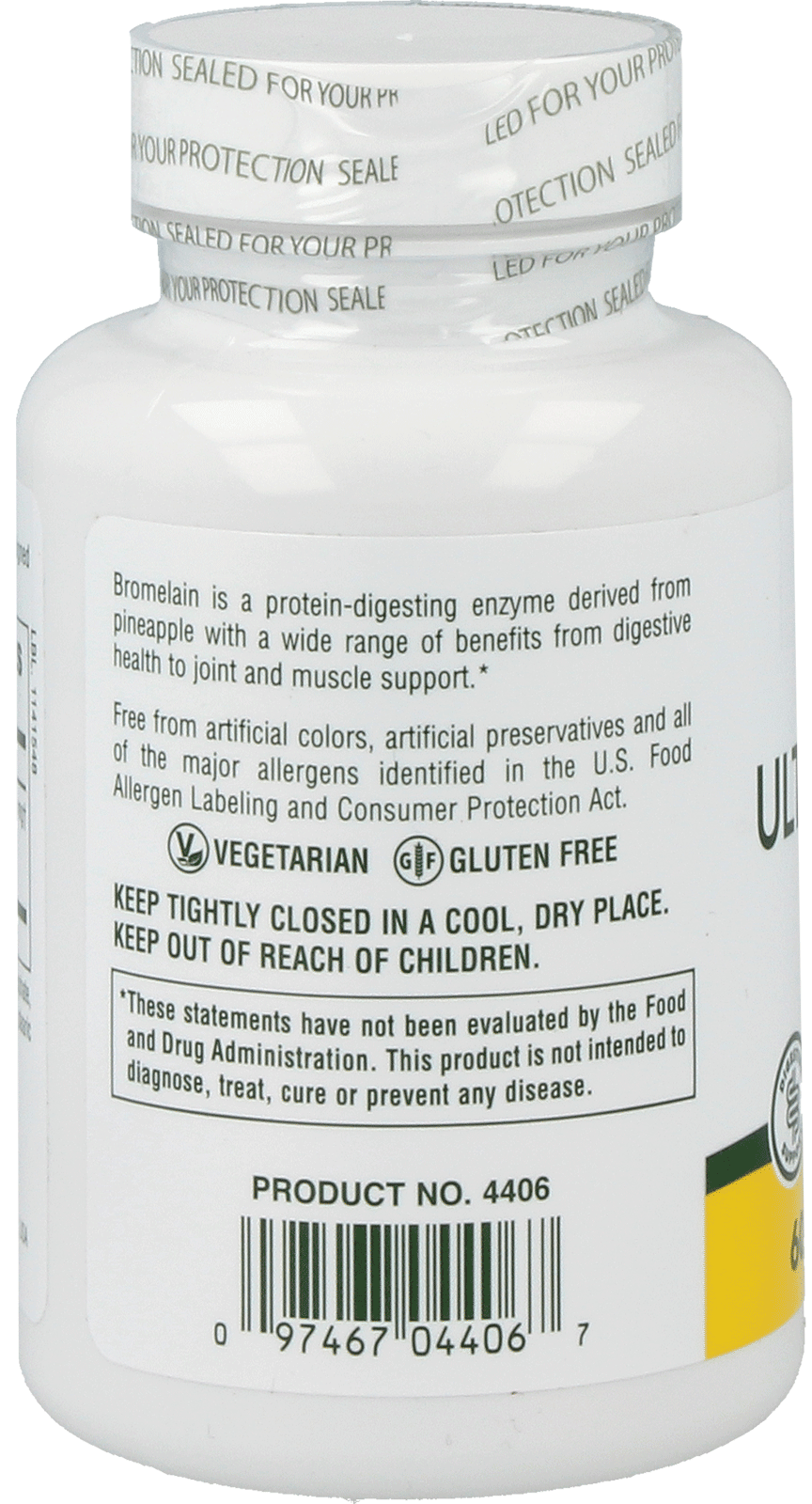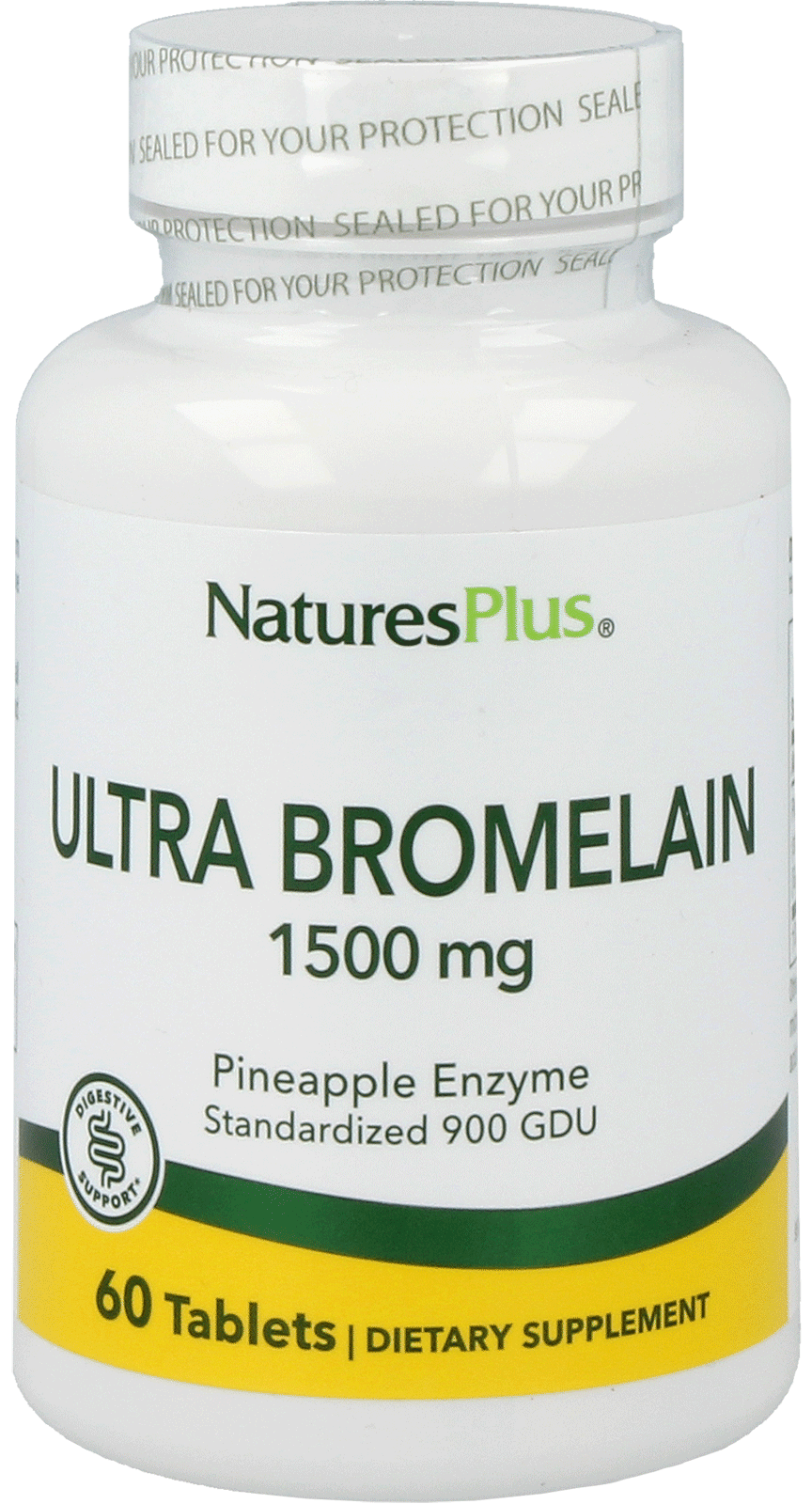 Ultra Bromelain 1500 mg
Enzym aus Ananas
Highest quality
The right choice
Product information
Was ist Bromelain?
Bromelain ist ein eiweißspaltendes Enzym, das aus der Ananas gewonnen wird.
Was sind Verdauungsenzyme?
Verdauungsenzyme sind Proteine, die im Körper daran beteiligt sind, Nährstoffe in kleinere Bausteine zu zerlegen. Es gibt viele verschiedene Verdauungsenzyme - jedes mit einer anderen Funktion.
Ultra Bromelain-Tabletten
Dieses Produkt von NaturesPlus enthält 60 Tabletten mit 1500 mg Bromelain pro Tablette.
Hinweis:
Nahrungsergänzungsmittel sollen kein Ersatz für eine ausgewogene und abwechslungsreiche Ernährung sein.
*RI = recommended daily intake, ✝ RI not specified
Ingredients: Bromelain, Microcristalline Cellulose, Cellulose, Magnesiumstearate, Stearic Acid, Dicalcium Phosphate, Pharmaceutical Glaze
Recommended use by the manufacturer:
Daily 1 tablet (to be swallowed, not chewed) or as directed by your health care practitioner.
Contains no known allergens