Trifolamin™
Highest quality
The right choice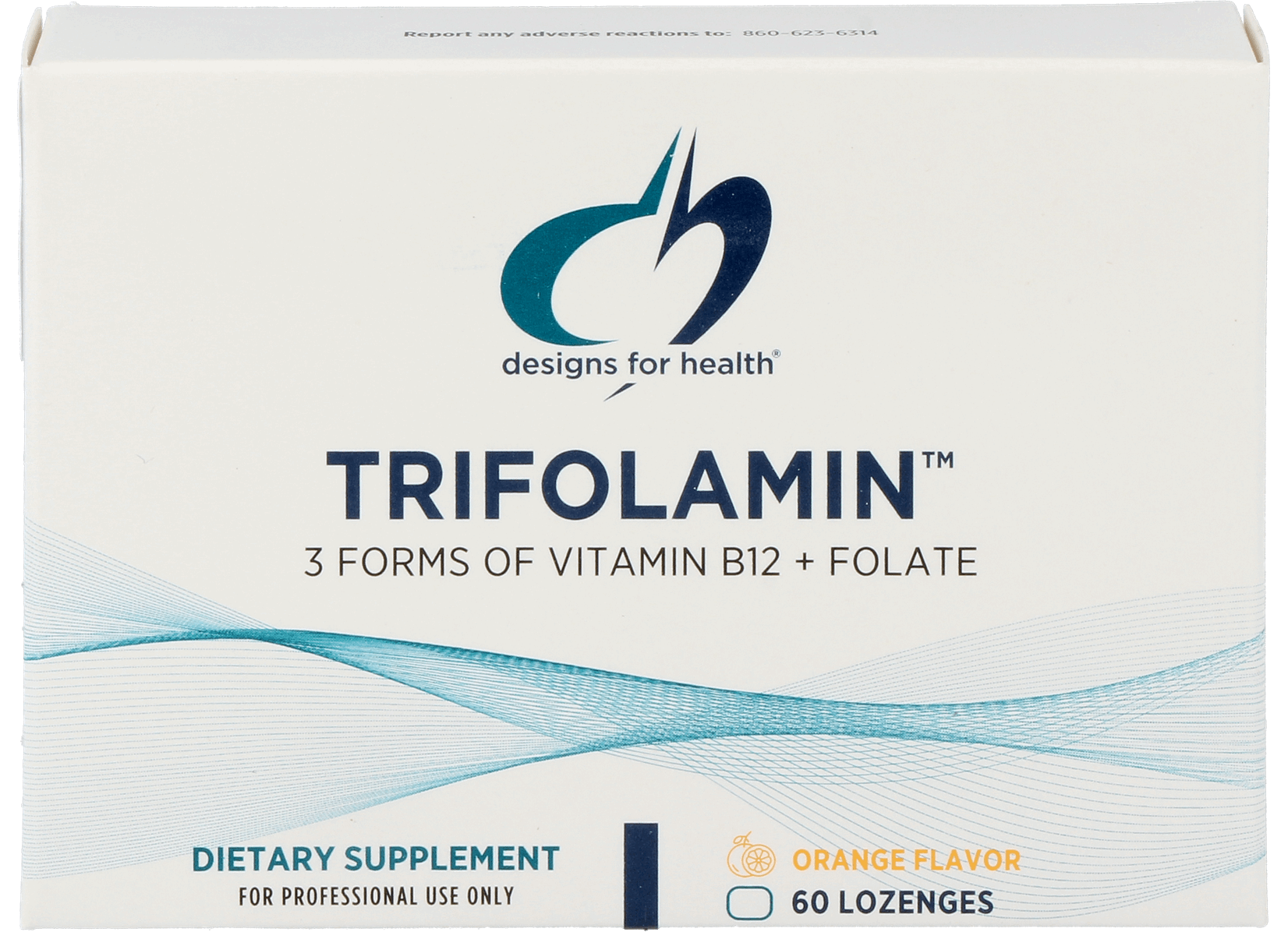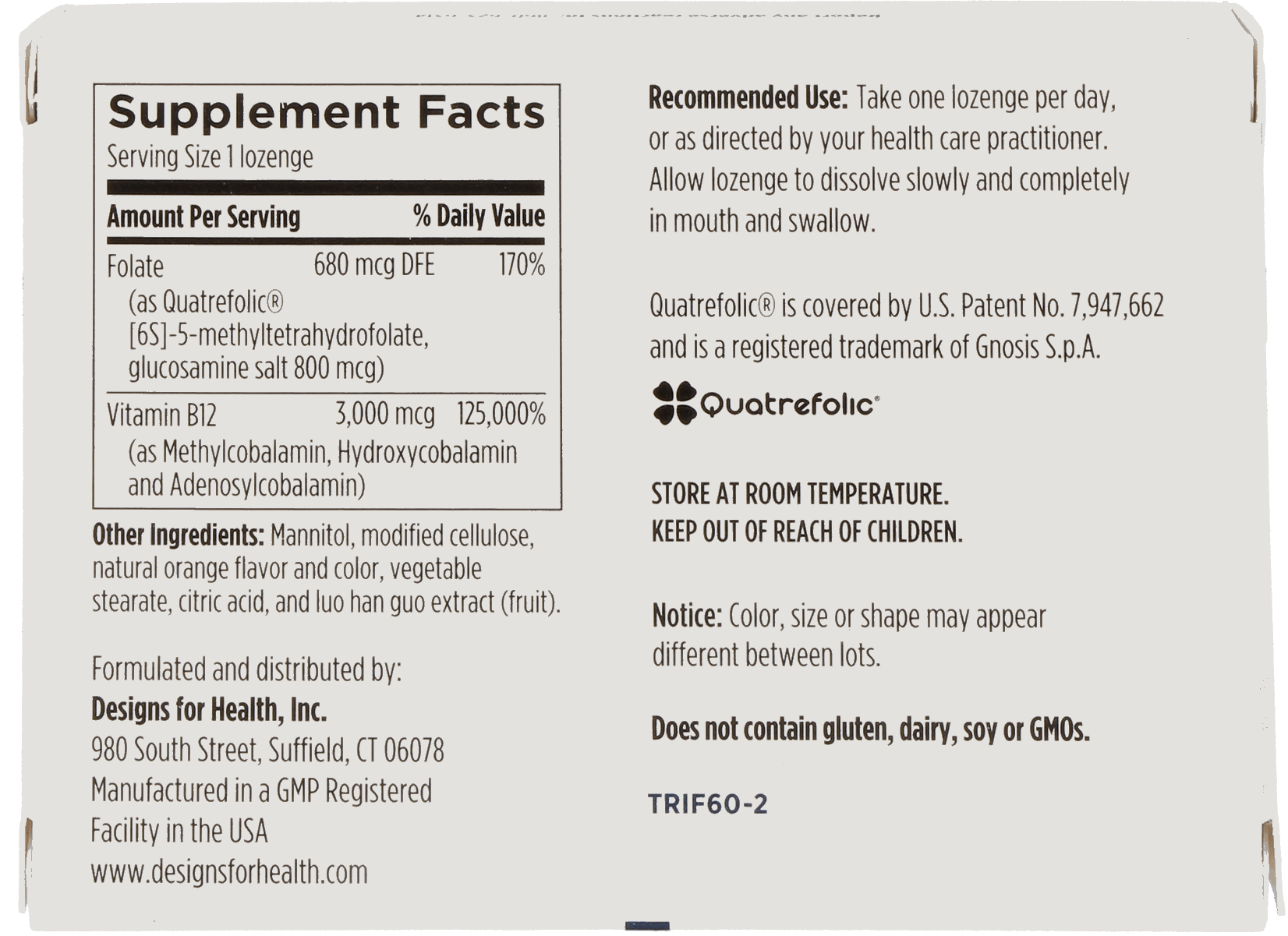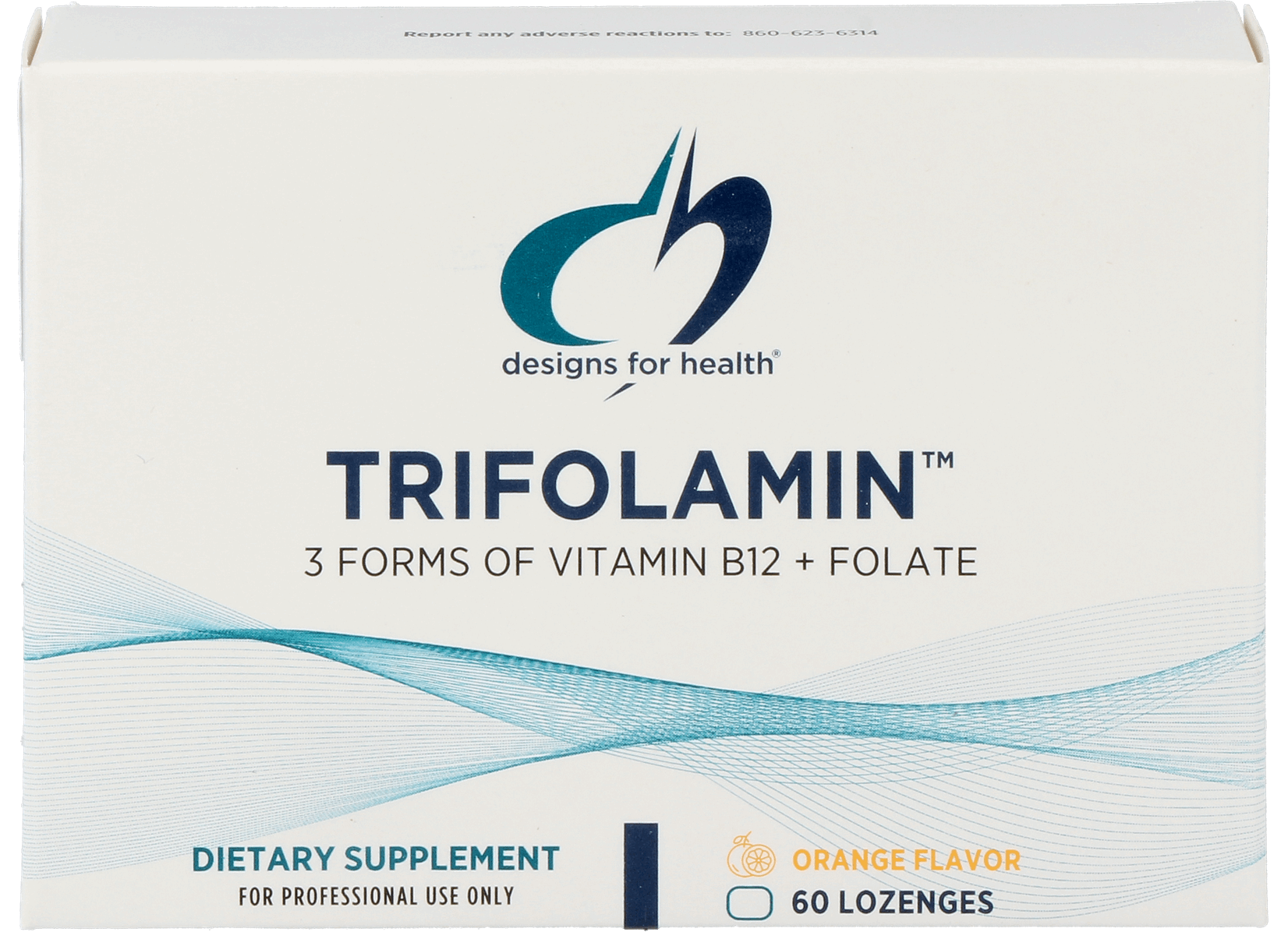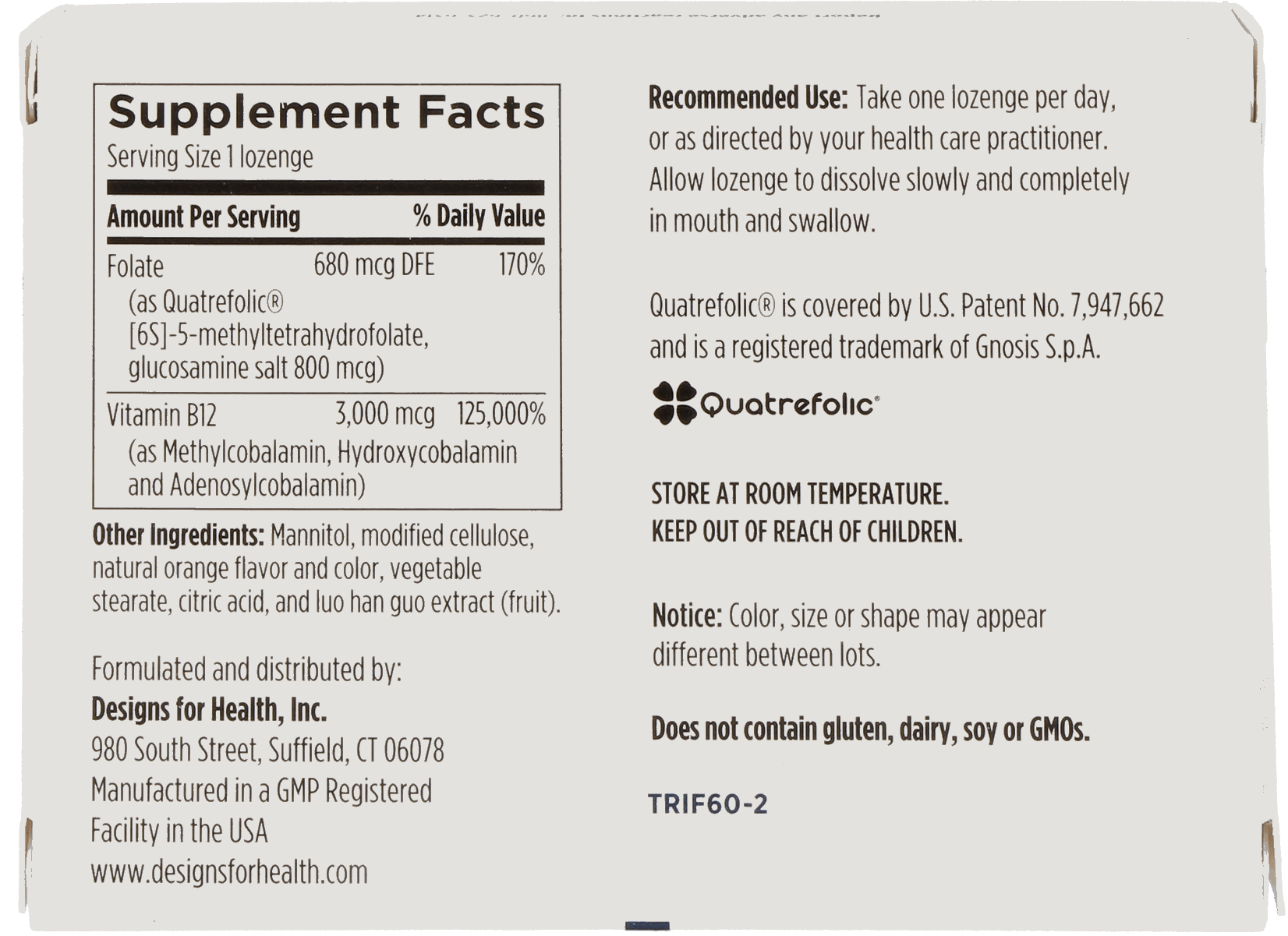 Trifolamin™
Highest quality
The right choice
Product EAN:
879452004542
Product information
Trifolamin™
lozenges provide a synergistic combination of the three bioavailable forms of vitamin B12, as methylcobalamin, hydroxycobalamin, and adenosylcobalamin, with the natural active form of folate as [6s]-5-methyltetrahydrofolate. These three forms of B12 are naturally present in foods, and can be readily converted in the body to the active intracellular forms of B12. Trifolamin™ lozenges are formulated to support healthy levels of vitamin B12. Folate is included because it is one of the most important cofactors that helps realize the benefi ts of optimizing B12 status. Trifolamin's lozenge delivery system allows for optimal absorption of B12 and folate. It is best to take Trifolamin™ after a meal, and to allow the lozenge to dissolve slowly and completely in the mouth before swallowing.
Note:
Food supplements should not be used as a substitute for a varied and balanced diet.
Vitamin B12 (as Methyl-, Hydroxy- and Adenosylcobalamin)
3.000 mcg
120.000%
5-Methyl-Tetrahydrofolate
680 mcg
340%
*RI = recommended daily intake, ✝ RI not specified
Ingredients: Vitamin B12 (as Methyl-, Hydroxy- and Adenosylcobalamin), 5-Methyl-Tetrahydrofolate, Citric Acid, Luo Han Guo (
Siraitia grosvenorii
), Mannitol, Orange Flavor, Cellulose, Vegetable Stearate
Recommended use by the manufacturer:
Take 1 lozenge per day, or as directed by your health care practitioner.
Contains no known allergens