Tri-Butyrin Supreme™
Probiotic Gastrointestinal Support
Highest quality
The right choice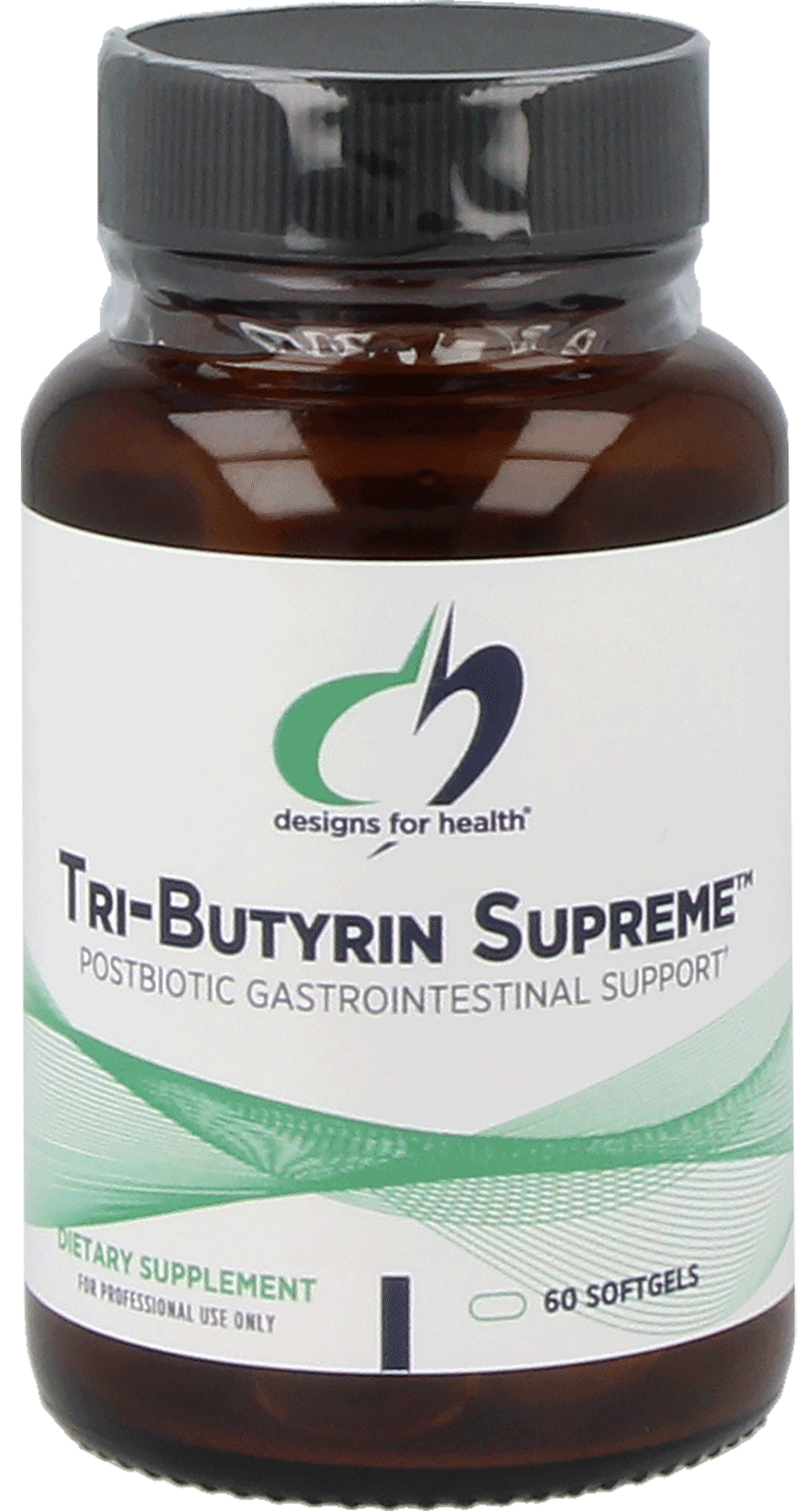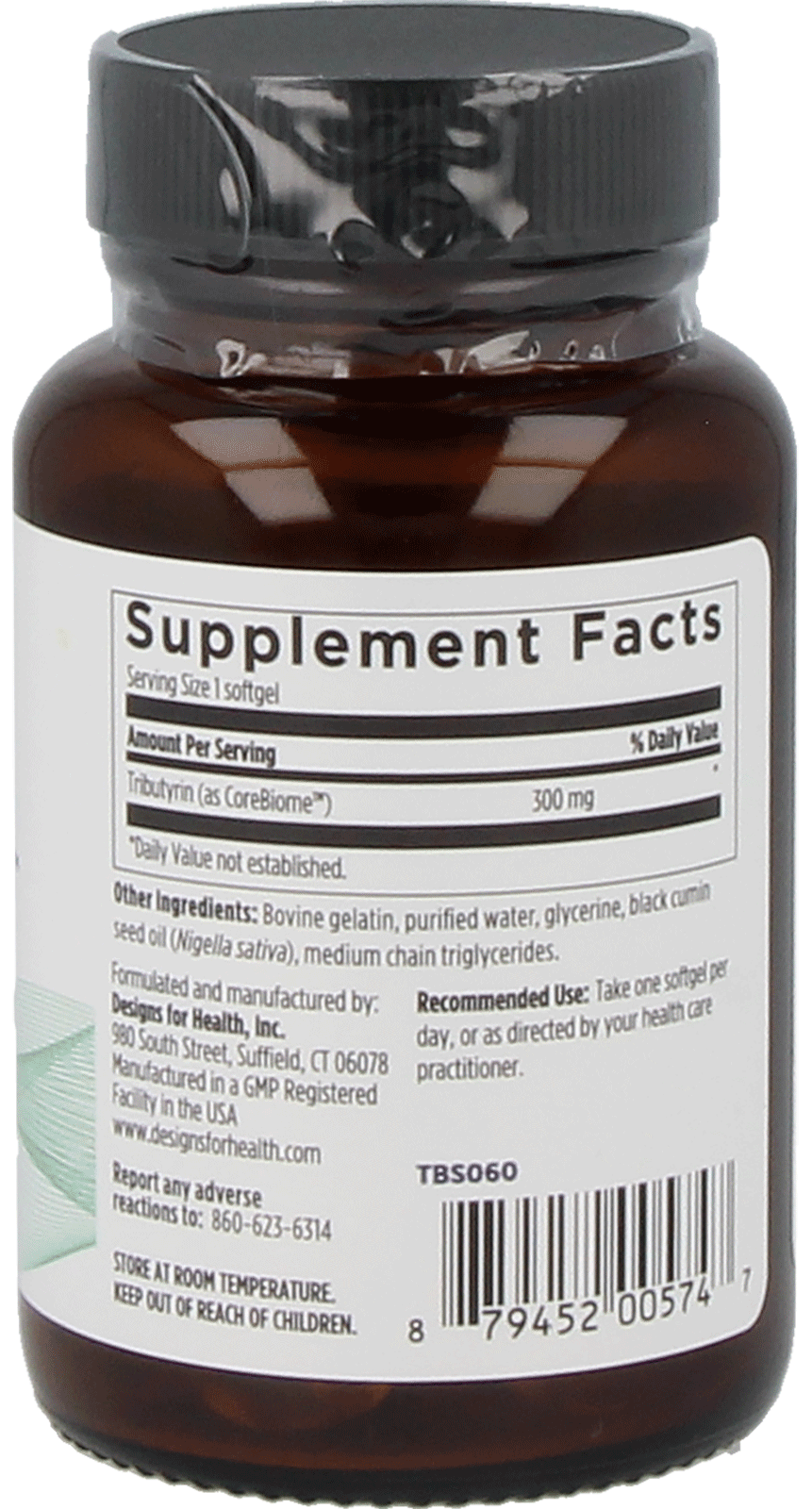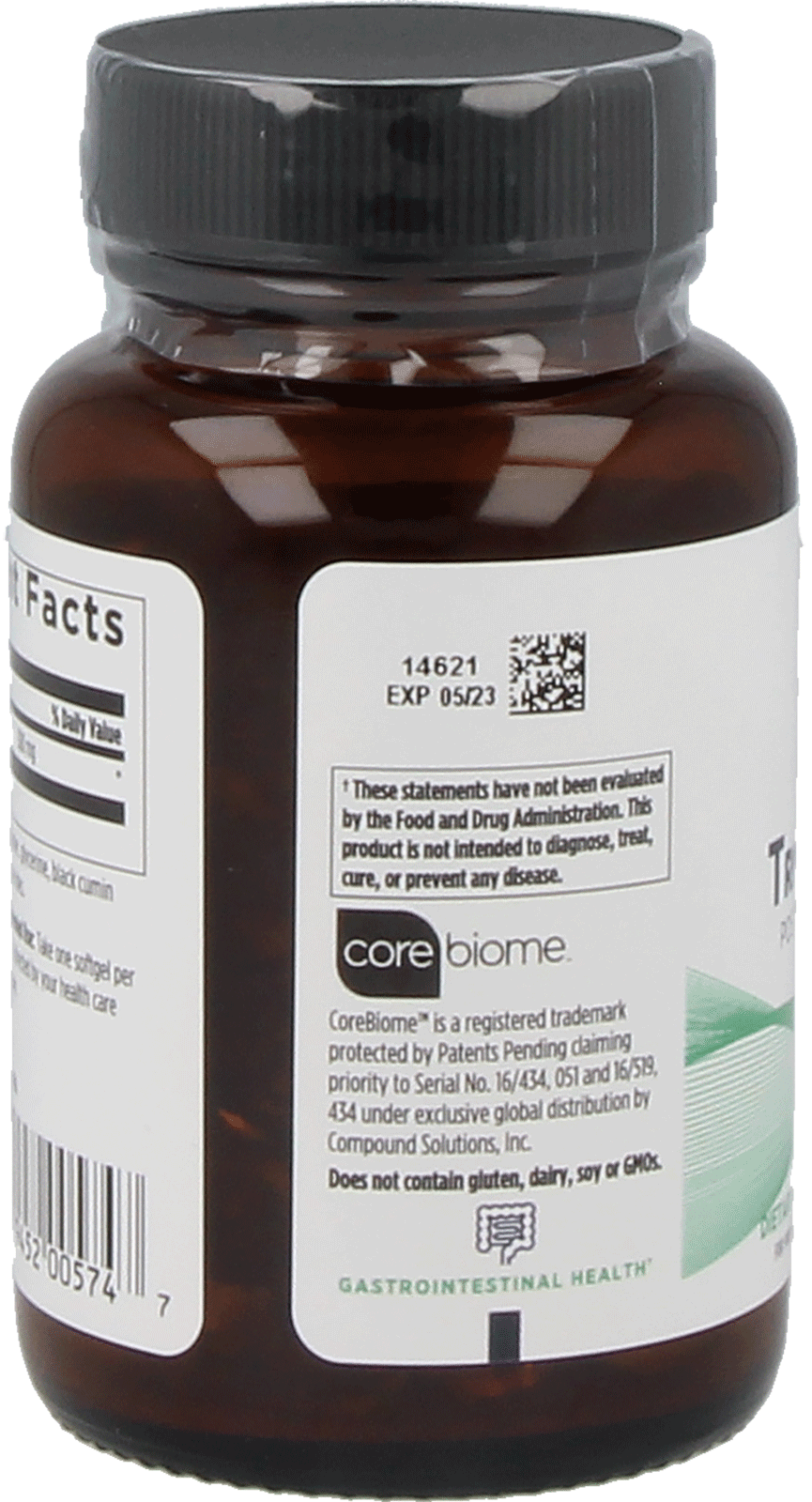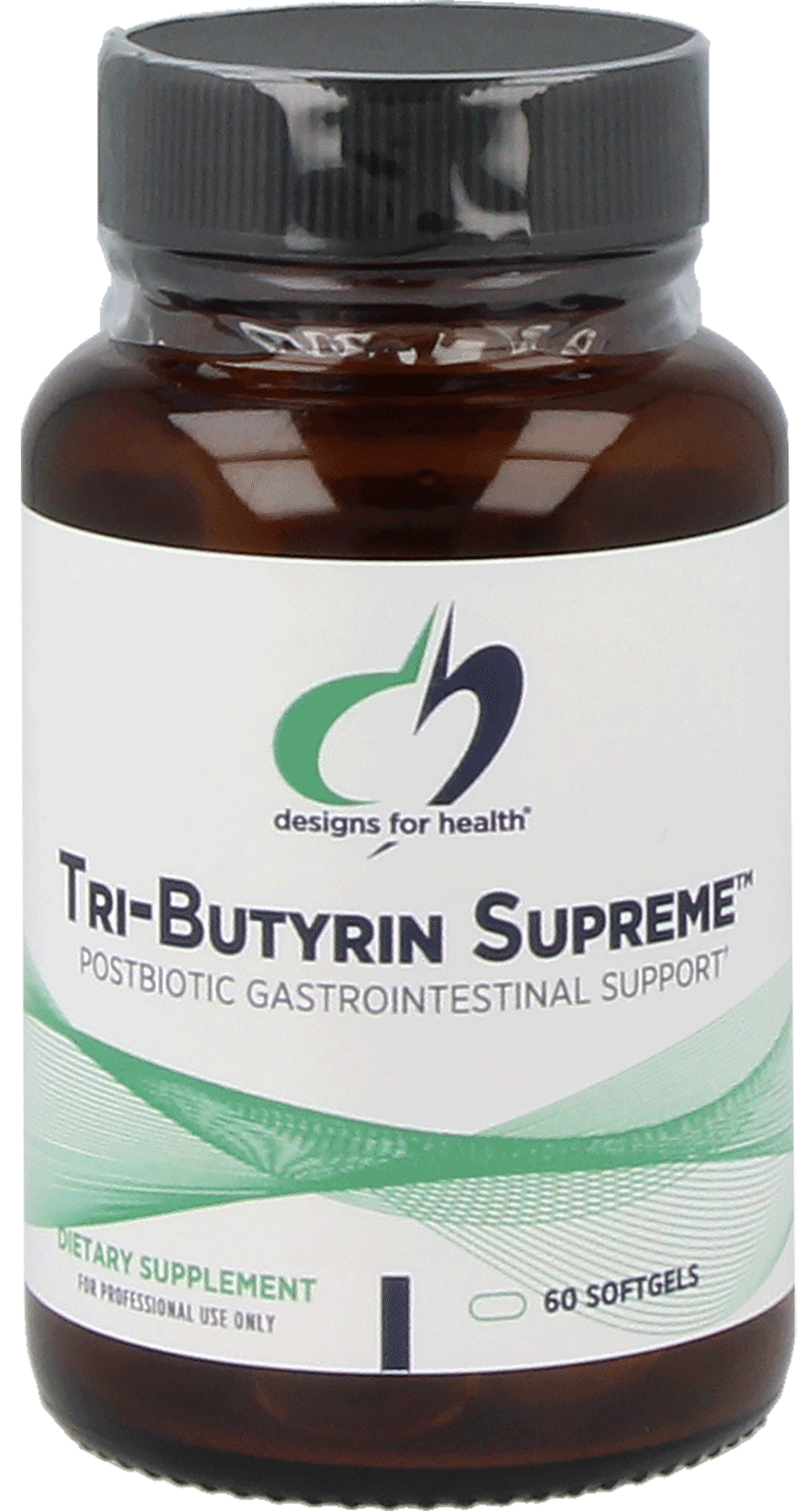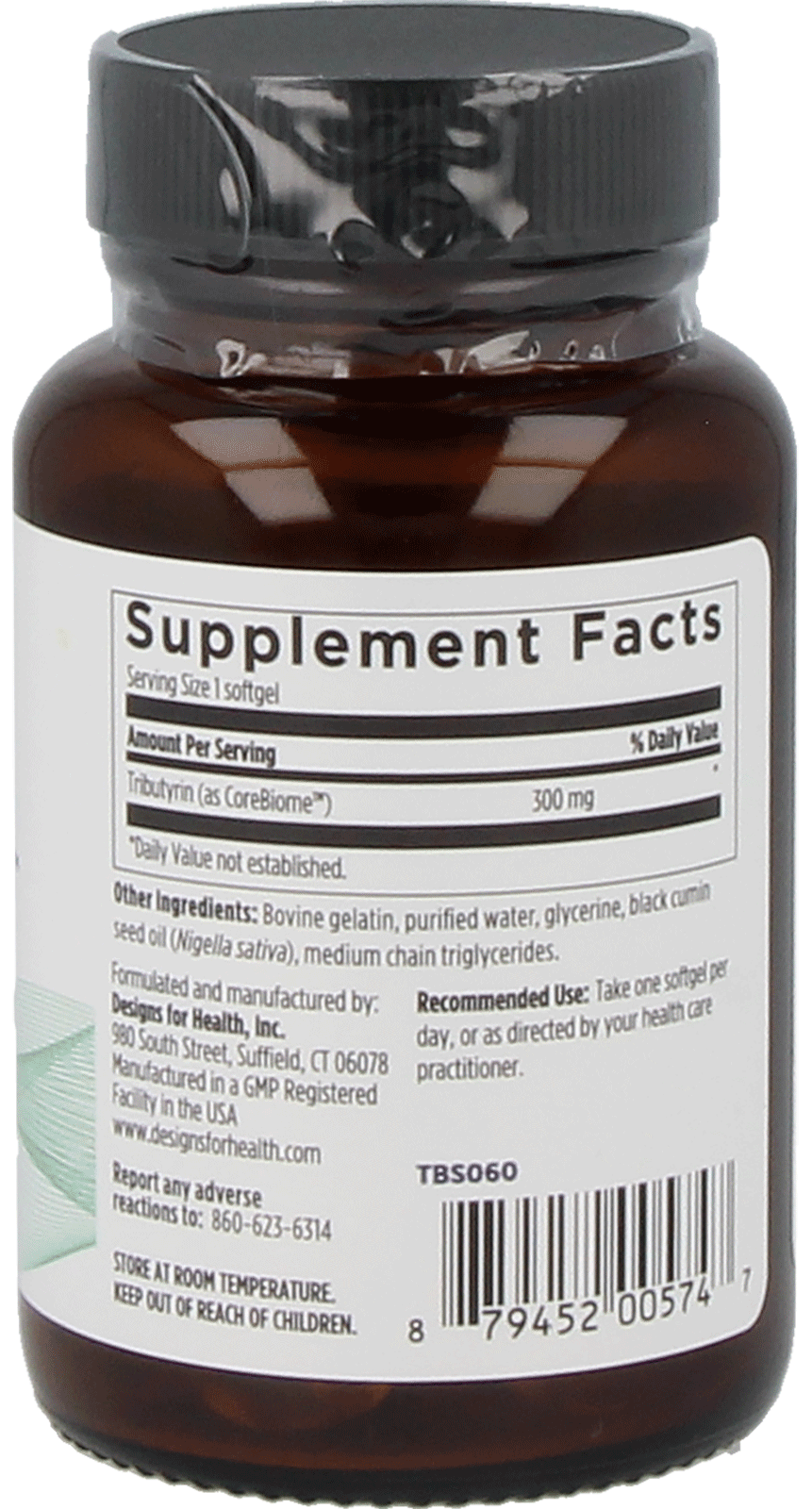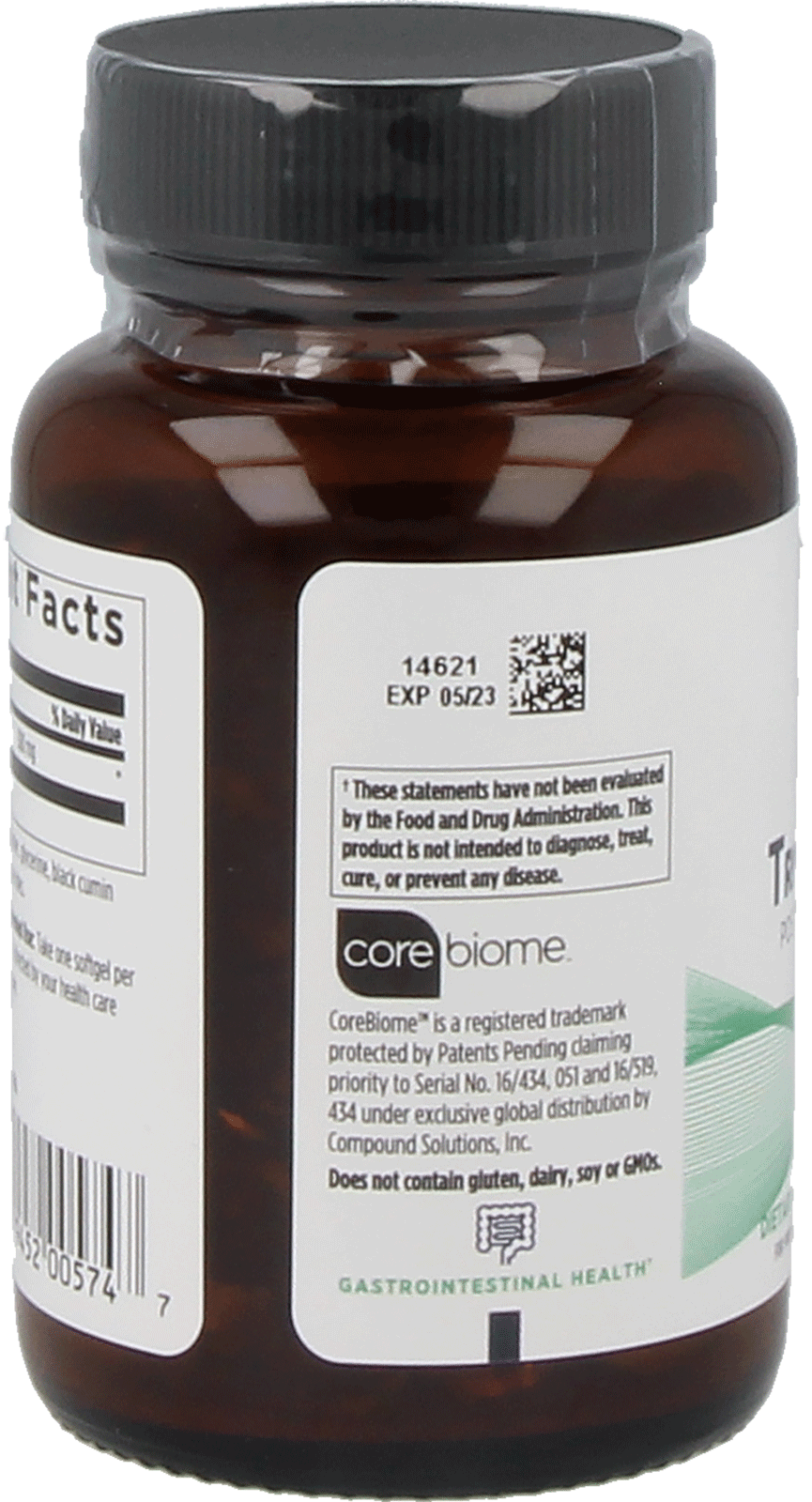 Tri-Butyrin Supreme™
Probiotic Gastrointestinal Support
Highest quality
The right choice
Product EAN:
879452005747
Product information
Tri-Butyrin Supreme™
represents a new approach to gut health and immune function by modulatingintestinal flora, promoting colon cell health and supporting the integrity of the gut lining.* This productfeatures a patent-pending form of a compound called tributyrin, which contains three molecules ofbutyrate, a unique kind of fat with potentially beneficial properties.
Note:
Food supplements should not be used as a substitute for a varied and balanced diet.
Butyric Acid (CoreBiome™)
300 mg
✝
*RI = recommended daily intake, ✝ RI not specified
Ingredients: Medium Chain Triglycerides, Butyric Acid (CoreBiome™), Black Cumin Seed Oil (
Nigella sativa
), Water, Gelatin, Glycerin
Recommended use by the manufacturer:
Contains no known allergens