Thyroid
Natural bovine thyroid concentrate
Freeze-dried bovine thyroid tissue
Formulated by Dr. Nicholas Gonzalez M.D.
Materials derived under the strictest regulations
From range-fed animals from New Zealand and Australia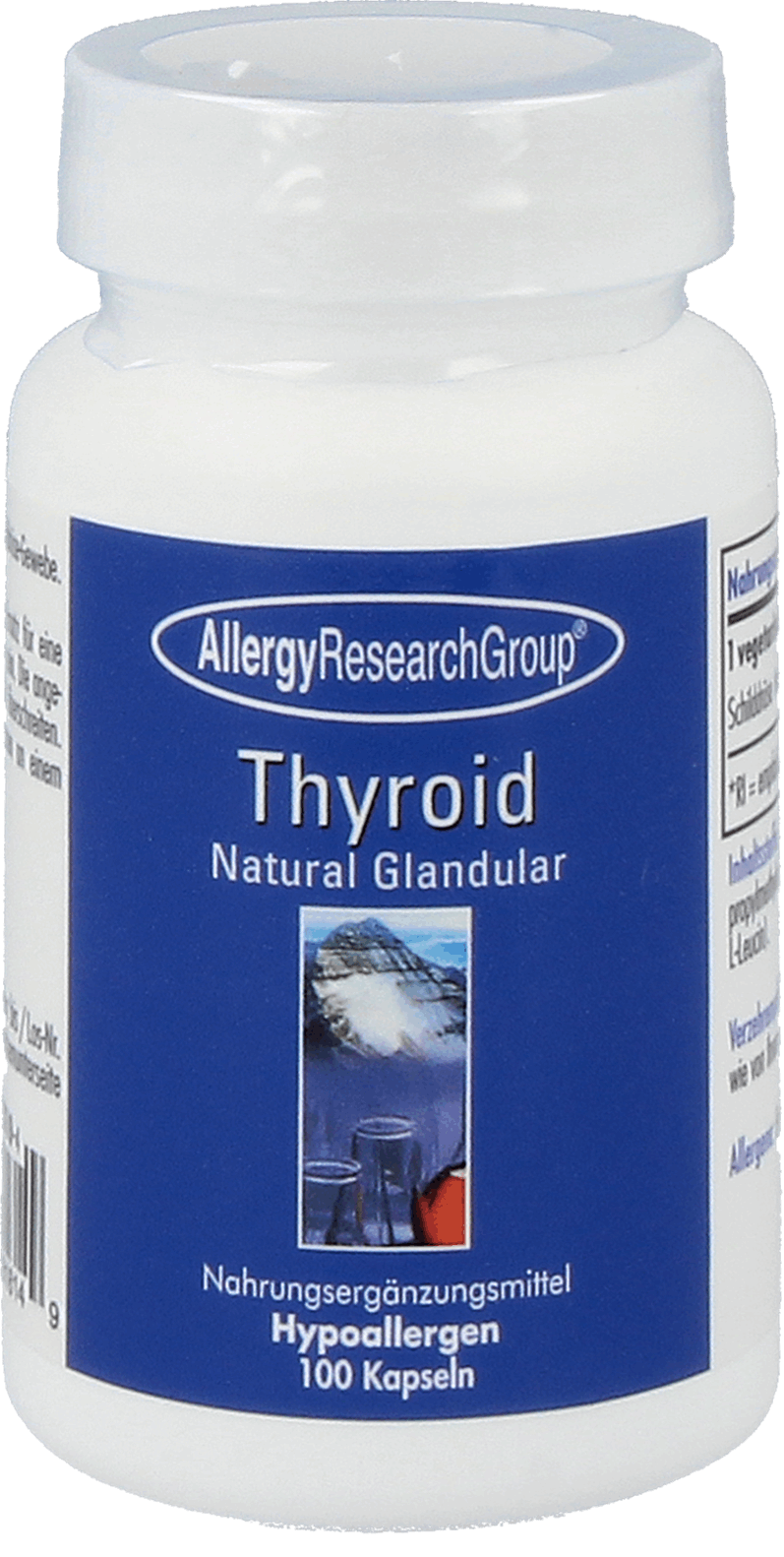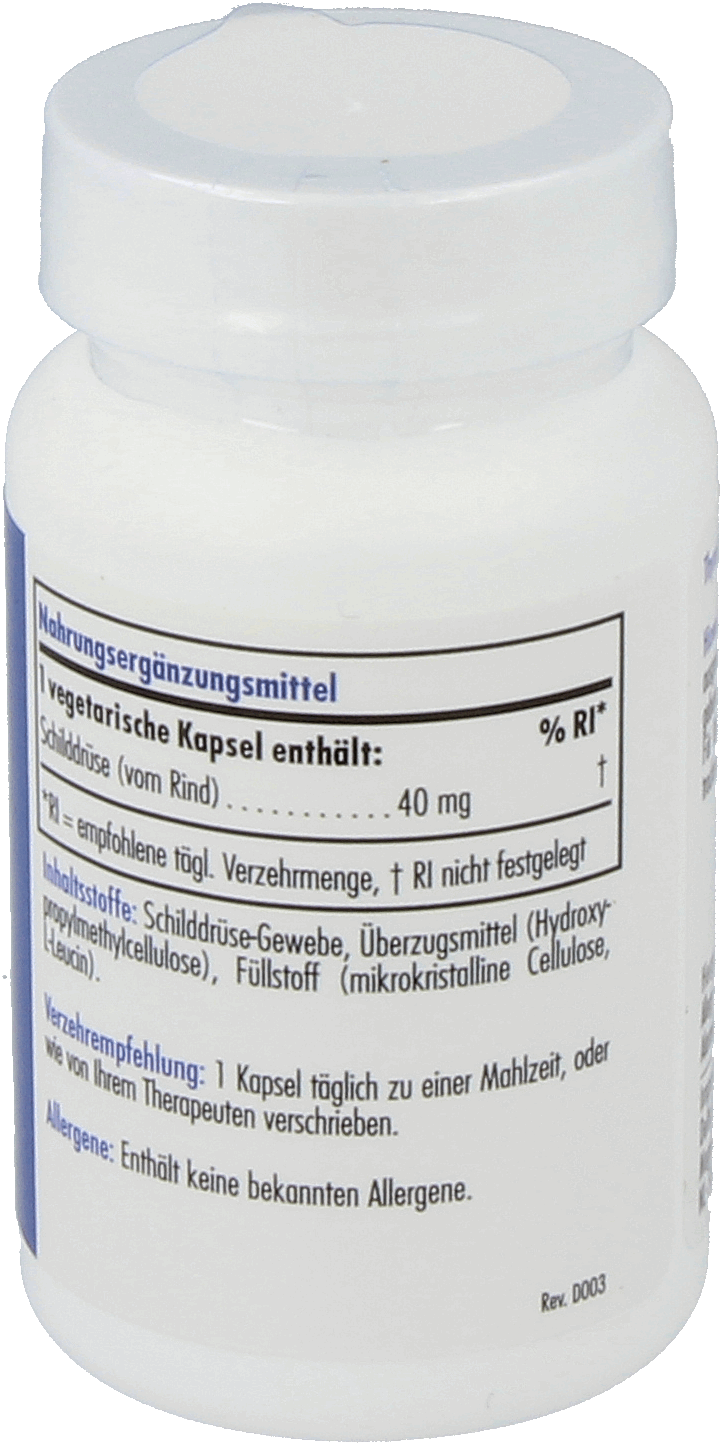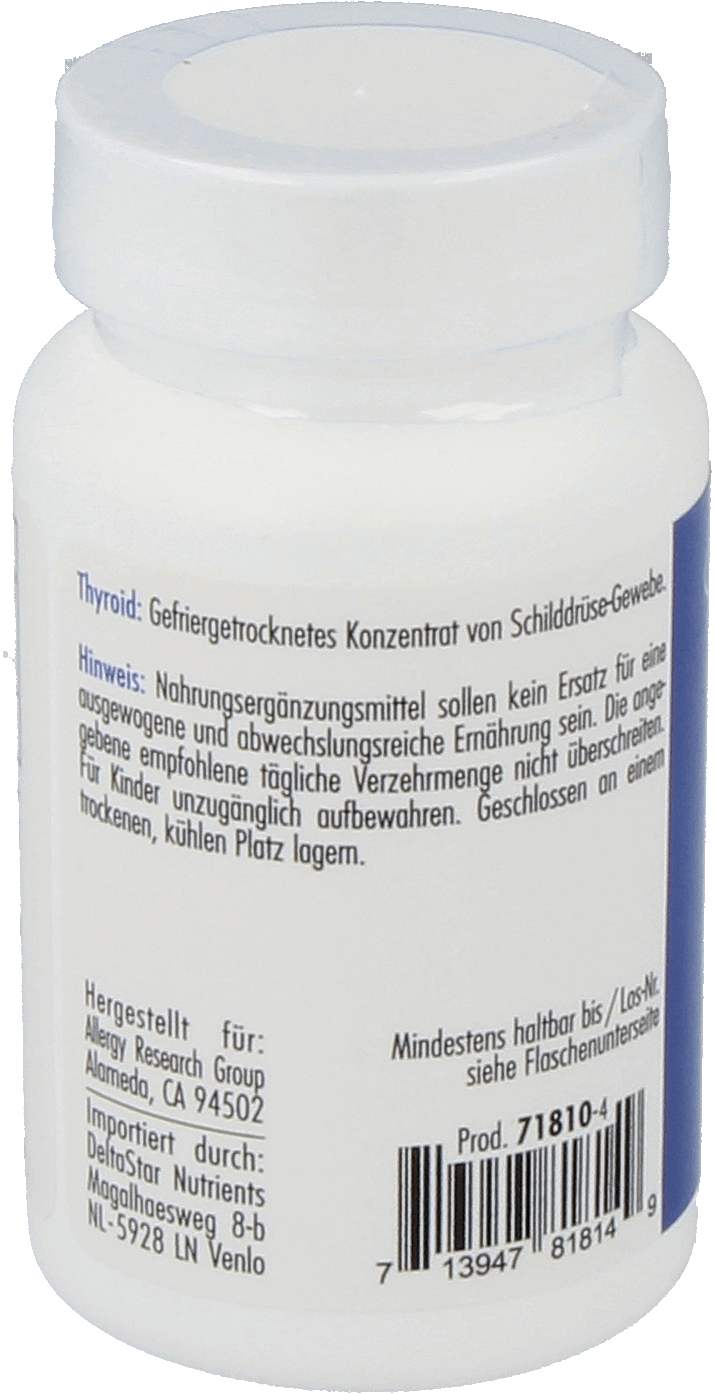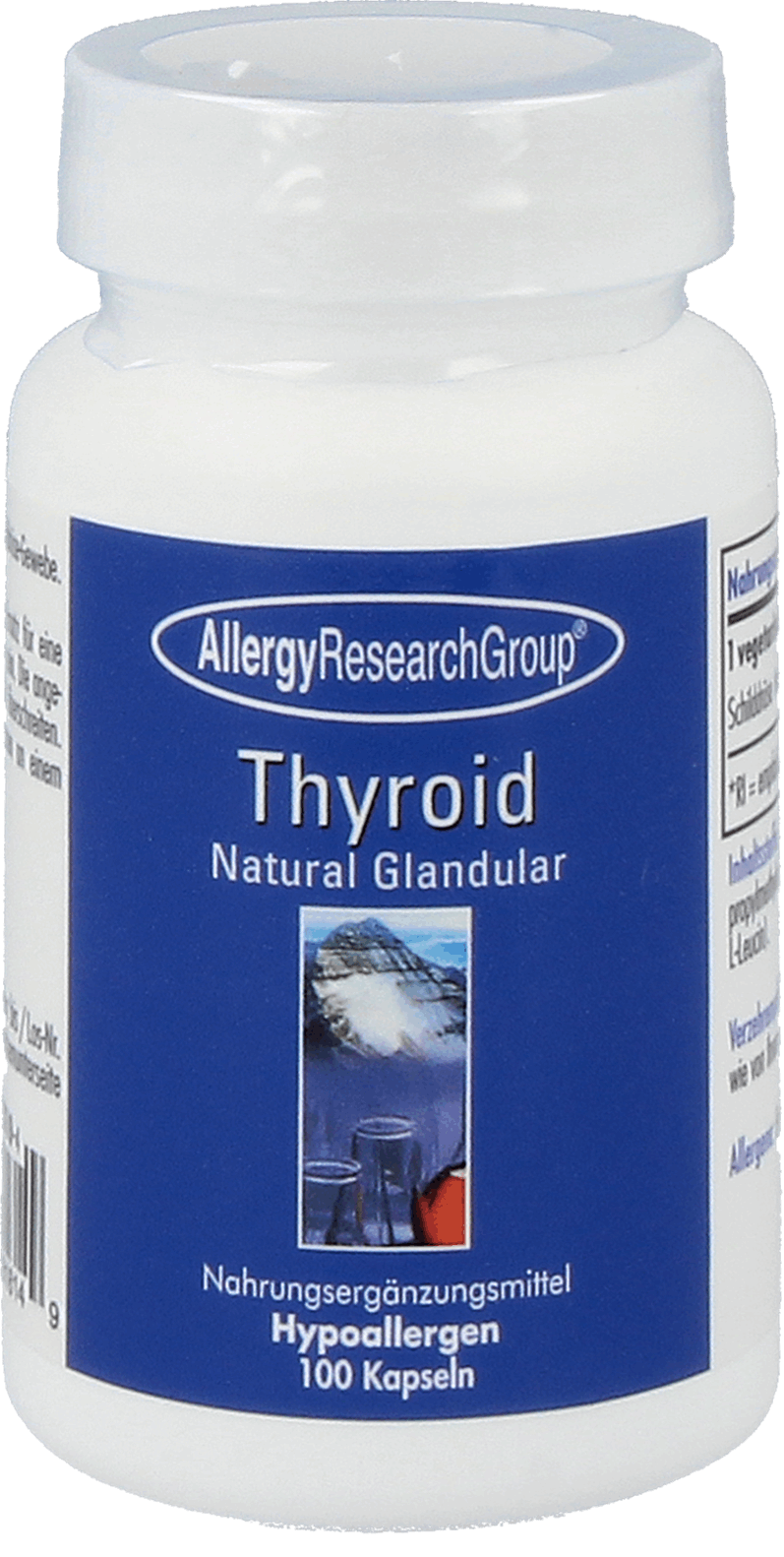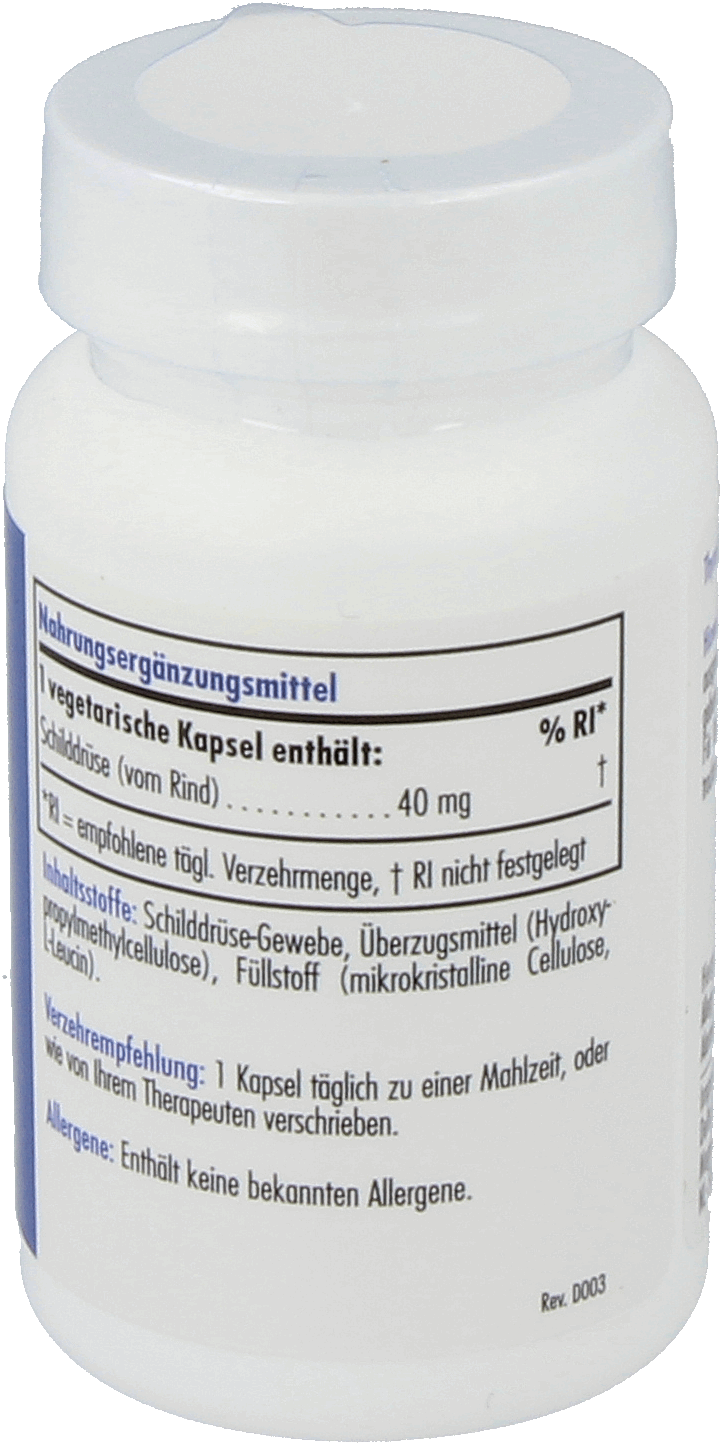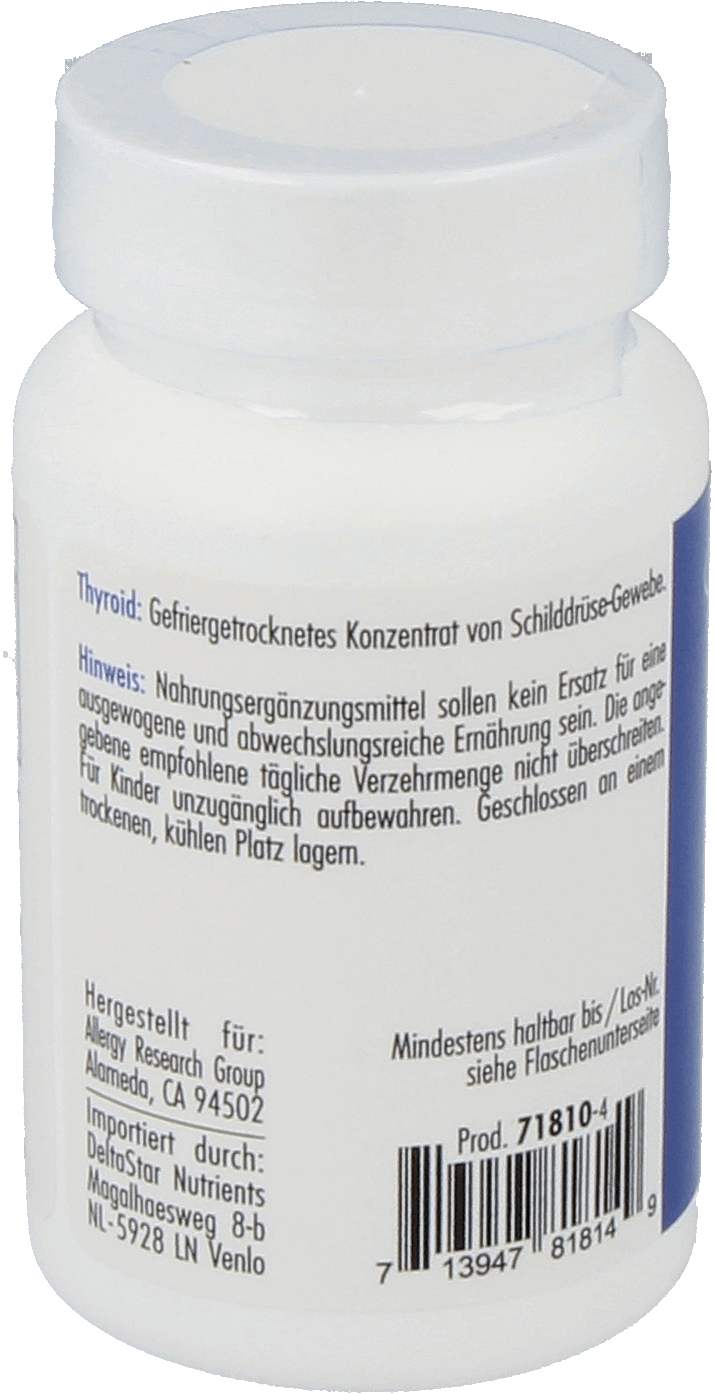 Thyroid
Natural bovine thyroid concentrate
Freeze-dried bovine thyroid tissue
Formulated by Dr. Nicholas Gonzalez M.D.
Materials derived under the strictest regulations
From range-fed animals from New Zealand and Australia
Product EAN:
713947818149
Product information
Thyroid Natural Glandular
contains freeze-dried (lyophilized) bovine thyroid tissue. In a particularly gentle production process, the sensitivity of the material is taken into account and the composition of the glandular tissue - apart from the water content - remains unchanged.Glandular tissue or glandular concentrates are traditionally used to support the natural function of an organ or organ system. This approach is called opotherapy or organotherapy in medical terms. It is based on the principle that the ingested preparation contains peptides and trace elements in a ratio as needed by the target organ. For normal thyroid function, the trace elements
selenium
,
copper
and
zinc
are essential.The raw material in this product is derived exclusively from animals raised under strict control without pesticides, hormones and antibiotics on open pastures in New Zealand and Australia.
Note:
Food supplements should not be used as a substitute for a varied and balanced diet.
Thyroid Tissue (Bovine)
40 mg
✝
*RI = recommended daily intake, ✝ RI not specified
Ingredients: Sunflower Oil, Thyroid Tissue (Bovine), Microcristalline Cellulose, Gum Arabic (
Gummi arabicum
), Hydroxypropylmethylcellulose, Rice hulls, Rice extract
Recommended use by the manufacturer:
1 capsule daily with a meal or as directed by your health care practitioner.
Contains no known allergens