SAMe 200 mg
S-Adenosylmethionine
Highest quality
The right choice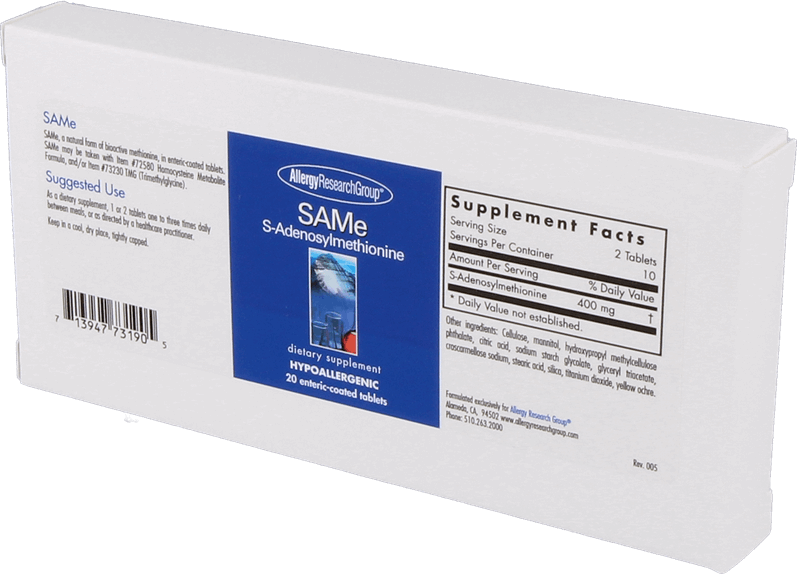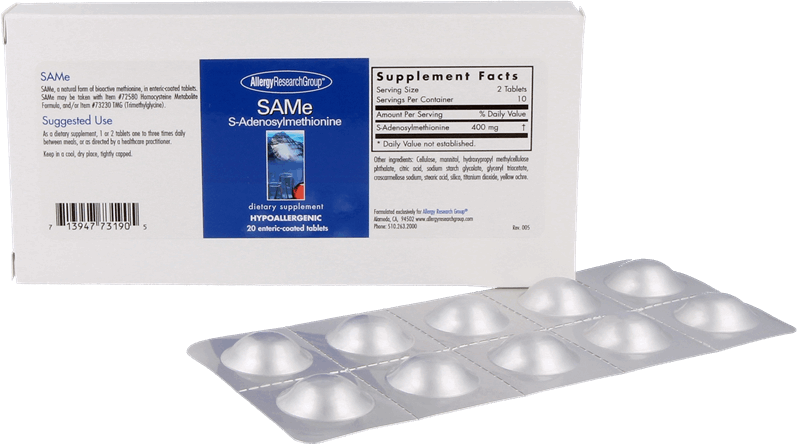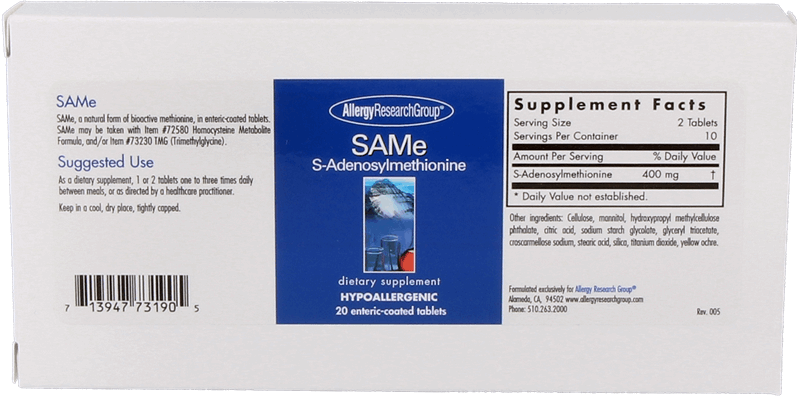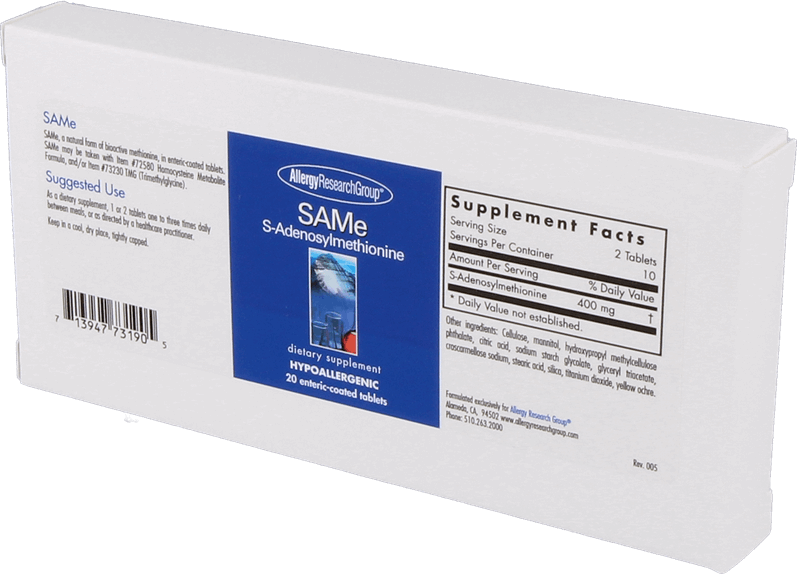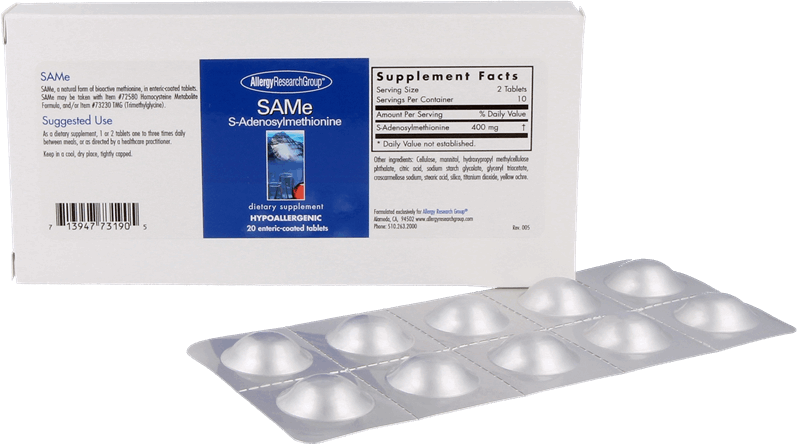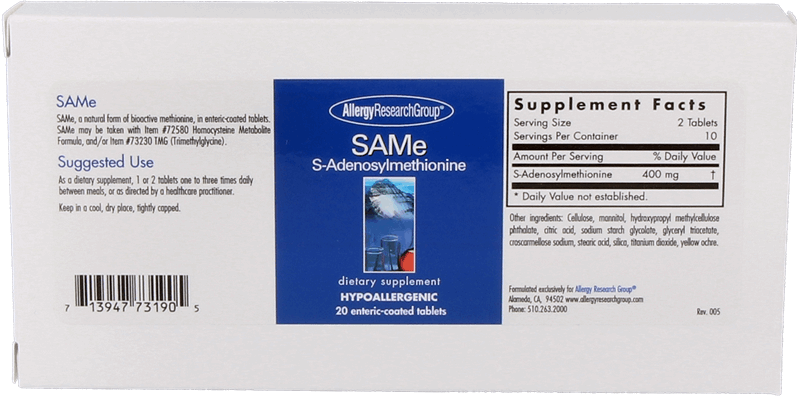 SAMe 200 mg
S-Adenosylmethionine
Highest quality
The right choice
Product EAN:
713947731905
Product information
Was ist SAMe?
SAMe (S-Adenosyl-L-Methionin) ist die biologisch aktive Form der essenziellen Aminosäure L-Methionin. Es kommt in allen Zellen unseres Körpers vor. SAMe fungiert als Vorläufersubstanz für Glutathion, Cystein, Taurin und verschiedene Phospholipide, darunter Phosphatidylcholin
Bildung aus L-Methionin
SAMe ist in unserer Nahrung kaum zu finden. Unser Körper kann diese aktive Form nur aus der Aminosäure L-Methionin bilden, die über die Nahrung aufgenommen werden kann. Gute Quellen für L-Methionin sind Fleisch, Fisch, Eier und Getreideprodukte. Eine direkte Aufnahme von SAMe ist nur über die Einnahme eines Supplements möglich.
SAMe-Tabletten
SAMe von Allergy Research Group® liefert reines S-Adenosyl-L-Methionin in magensaftresistenten Tabletten. Jede Tablette enthält 200 mg S-Adenosyl-L-Methionin. Dieses Produkt liefert 20 Tabletten pro Verpackung.
Hinweis:
Nahrungsergänzungsmittel sollen kein Ersatz für eine ausgewogene und abwechslungsreiche Ernährung sein.
S-Adenosylmethionine
200 mg
✝
*RI = recommended daily intake, ✝ RI not specified
Ingredients: S-Adenosylmethionine, Cellulose, Mannitol, Yellow Ochre (Limonite), Citric Acid, Glyceril Triacetate, Croscarmellose Sodium, Stearic Acid, Titanium Dioxide, Hydroxypropylmethylcellulose Phtalate, Silicon Dioxide
Recommended use by the manufacturer:
One to four times daily 1 or 2 tablets between meals or as directed by your health care practitioner.
Contains no known allergens