Quercetin 300
Wichtiges Bioflavonoid
Highest quality
The right choice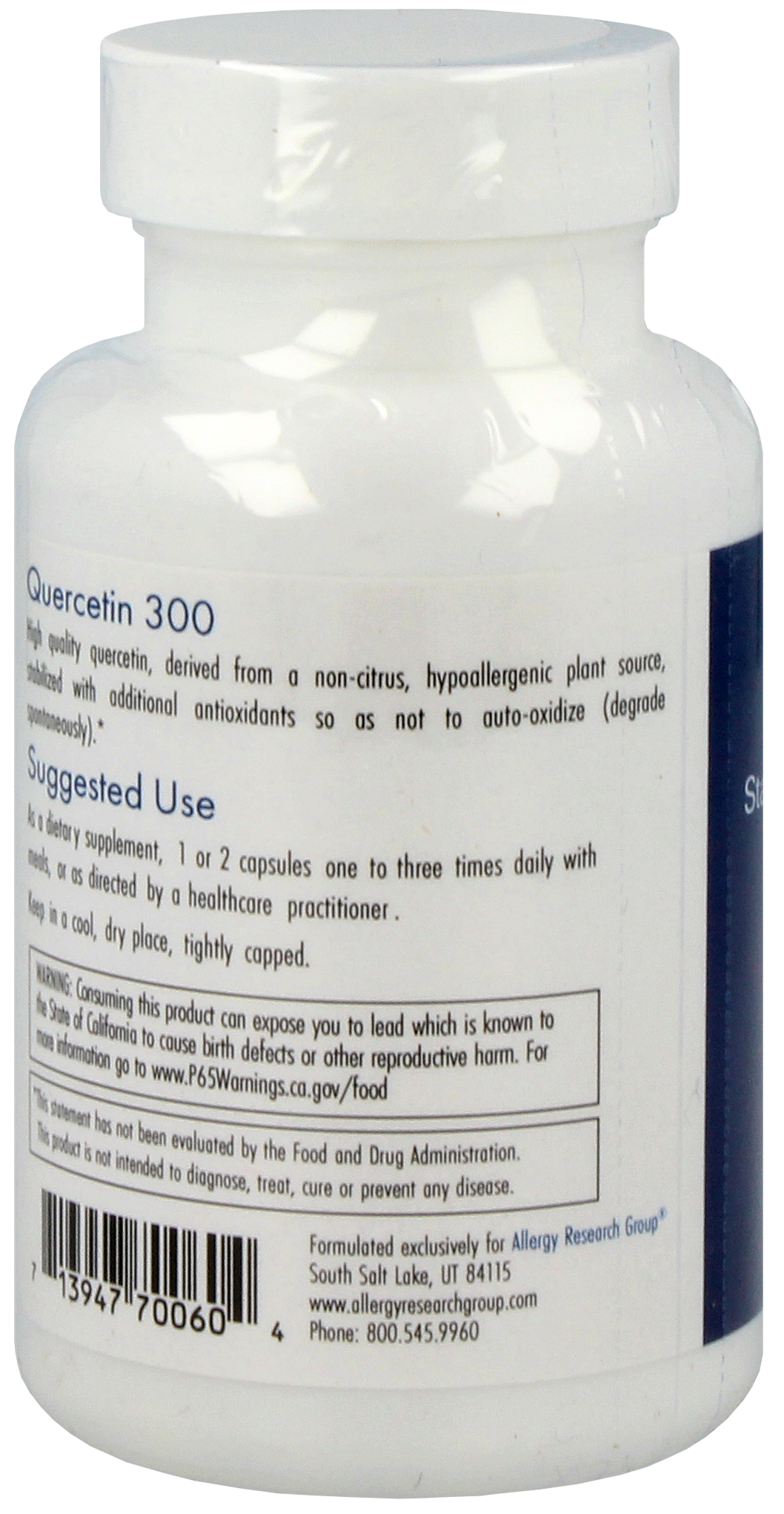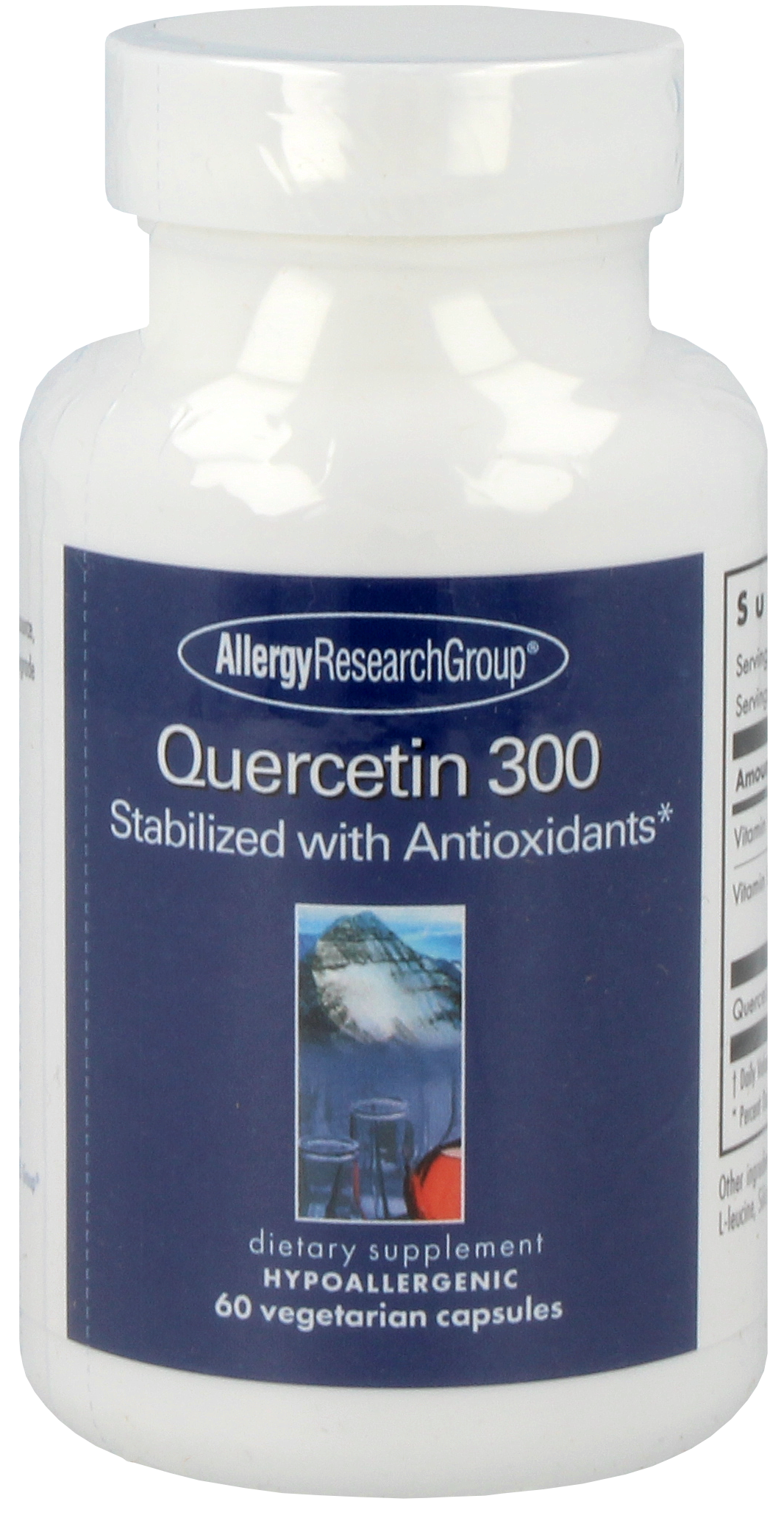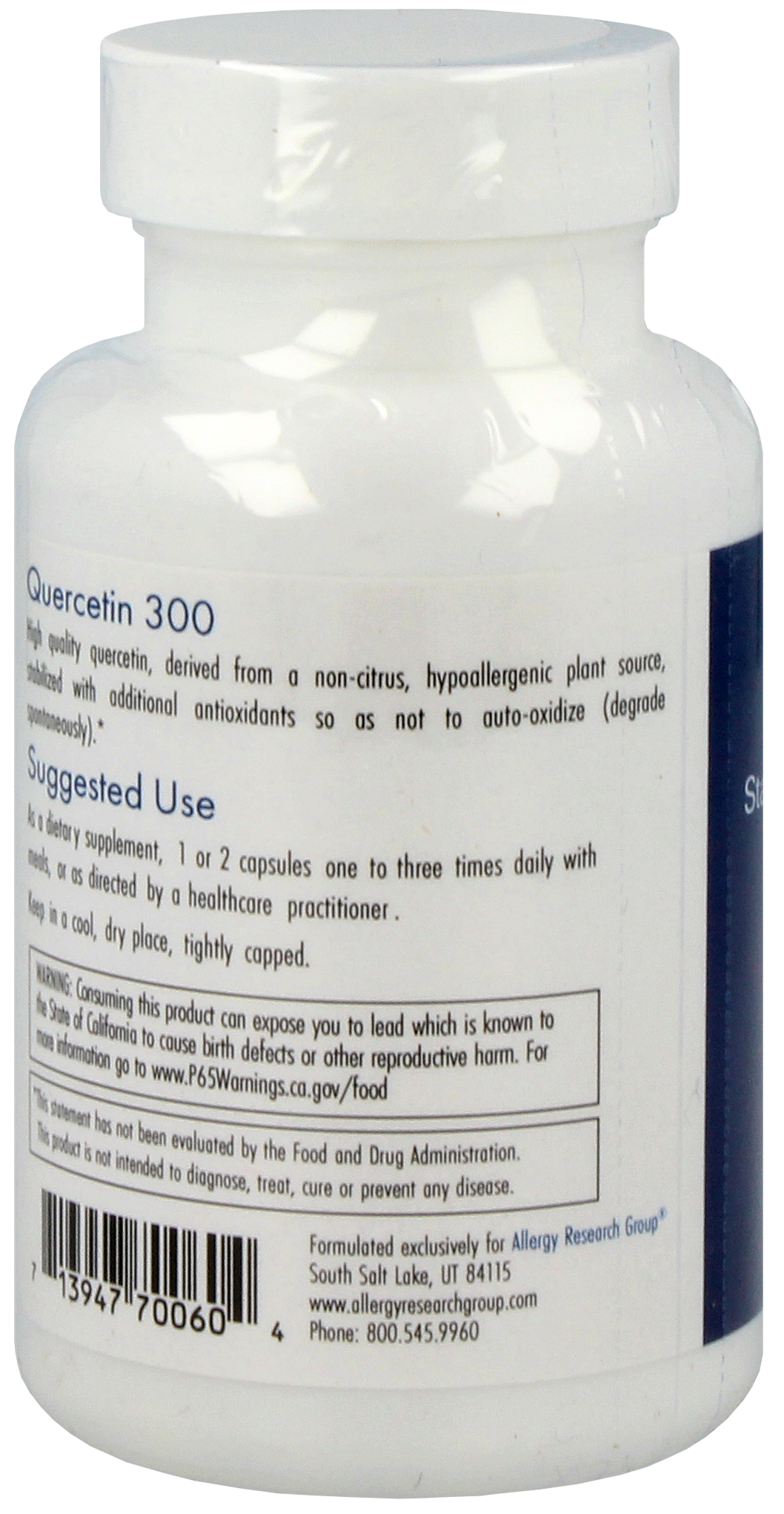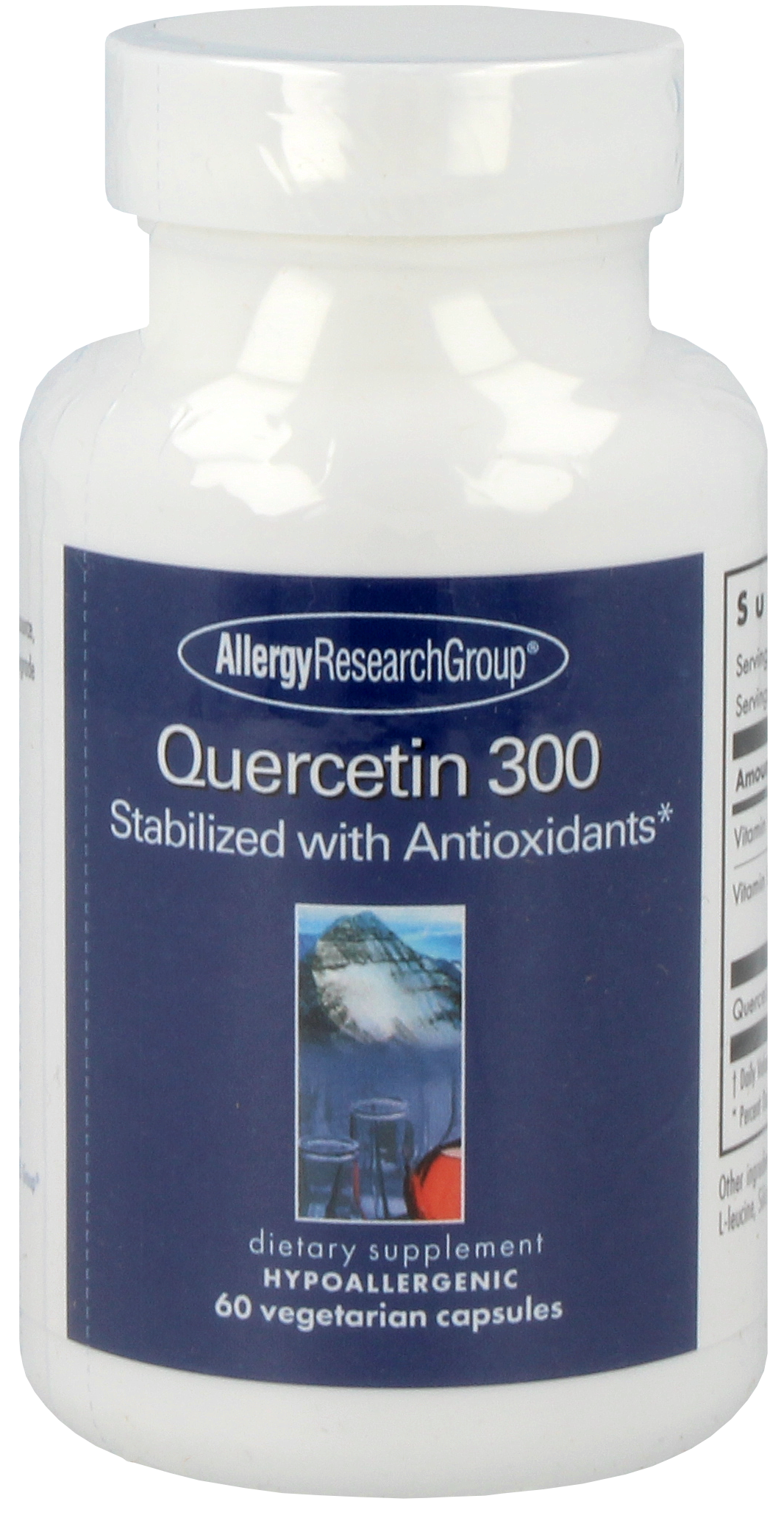 Quercetin 300
Wichtiges Bioflavonoid
Highest quality
The right choice
Product EAN:
713947700604
Product information
Quercetin 300
enthält außer Quercetin auch die Vitamine C und E. Quercetin ist ein Bioflavonoid, das synergistisch mit Vitamin C wirkt.Es kommt vor allem in Rotwein, Tee, Zwiebeln, Grünkohl, Tomaten, Brokkoli, grünen Bohnen, Spargel, Äpfeln und Beeren vor. Die Biosynthese von Quercetin wird durch Licht stimuliert und es reichert sich hauptsächlich in Blättern und Fruchtschalen an. Die übliche Nahrungsaufnahme von Quercetin liegt zwischen 5 mg und 40 mg pro Tag, aber eine Aufnahme von 200-500 mg/Tag ist bei hohem Verzehr von Obst und Gemüse möglich, insbesondere wenn die Schale verzehrt wird.
Hinweis:
Nahrungsergänzungsmittel sollen kein Ersatz für eine ausgewogene und abwechslungsreiche Ernährung sein.
Vitamin C (ascorbic acid)
74,5 mg
93%
Vitamin E (as D-α-Tocopherylacetate)
63 mg α-TE
525%
*RI = recommended daily intake, ✝ RI not specified
Ingredients: Vitamin C (ascorbic acid), Vitamin E (as D-α-Tocopherylacetate), Quercetine, Hydroxypropylmethylcellulose, Microcristalline Cellulose, L-Leucine, Silicon Dioxide
Recommended use by the manufacturer:
One to three times daily 1 or 2 capsules with meals or as directed by your health care practitioner.
Contains no known allergens