Progest-Avail™
Highest quality
The right choice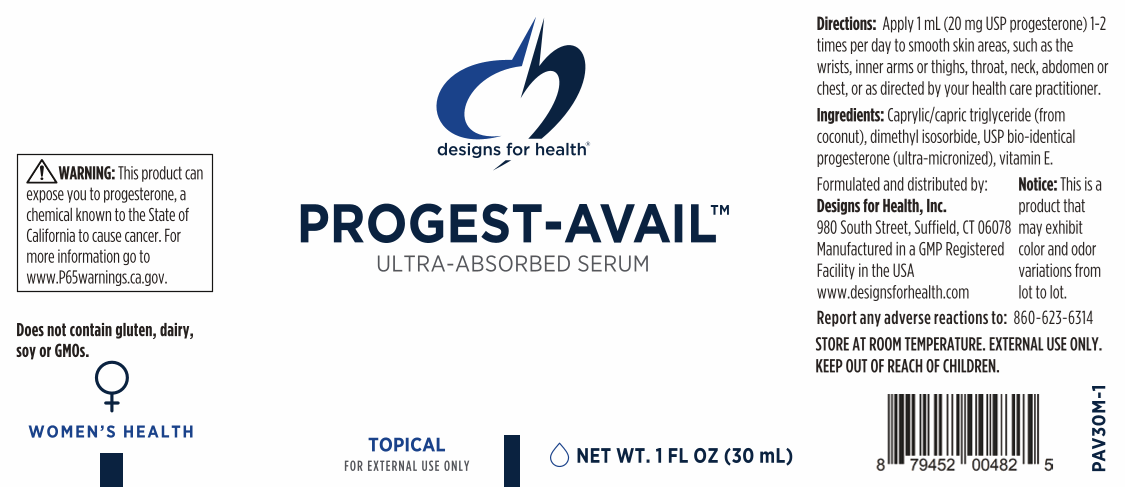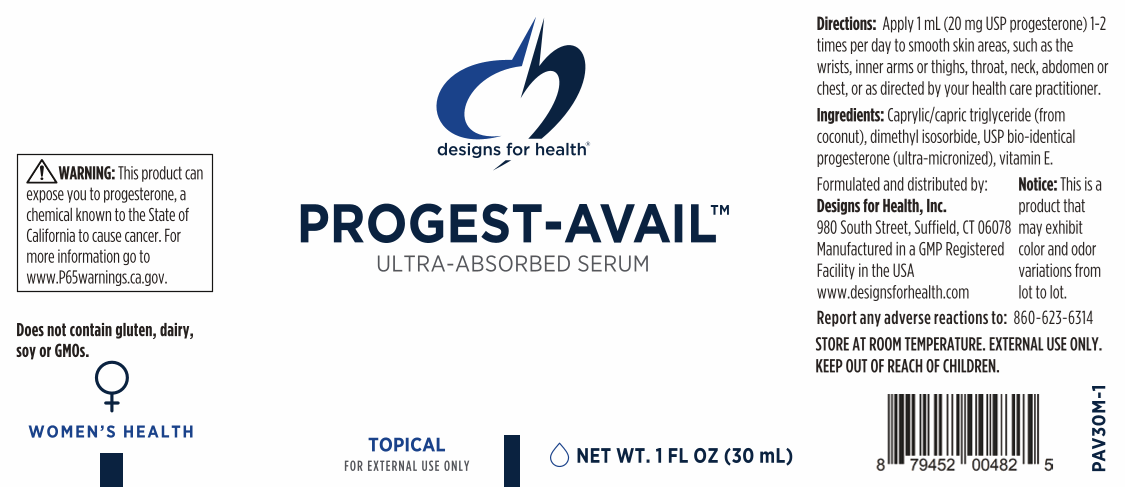 Progest-Avail™
Highest quality
The right choice
Product EAN:
879452004825
Product information
Progest-Avail™
ist ein natürliches topisches, d. h. zur äußerlichen Anwendung bestimmtes Progesteron-Serum, das 20 mg bioidentisches Progesteron je Milliliter liefert. Es besteht aus einer mikronisierten Form von -natürlichem Progesteron in einem eigens entwickelten Triglycerid-Träger zur Verbesserung der Resorption. Außerdem enthält das Serum einen natürlichen zuckerbasierten Komplex (DimethylIsosorbid), der die Progesteron-Löslichkeit verbessern soll. Progest-Avail™ ist frei von Parabenen, Mineralöl und Petroleum.
Hinweis:
Nahrungsergänzungsmittel sollen kein Ersatz für eine ausgewogene und abwechslungsreiche Ernährung sein.
Bio-Identical Progesteron (USP)
20 mg
✝
*RI = recommended daily intake, ✝ RI not specified
Ingredients: Vitamin E, Caprylic Acid, Dimethyl-Isorbide, Bio-Identical Progesteron (USP)
Recommended use by the manufacturer:
Apply 1 mL (20 mg USP progesterone) 1-2 times per day to smooth skin areas, such as the wrists, inner arms or thighs, throat, neck, abdomen or chest, or as directed by your health care practitioner. Topical for external use only.
Contains no known allergens