Pregnenolone 20 mg
natural, micronised pregnenolone
Natural occuring hormone
From Wild Yam
Reduced particle size
Vegetarian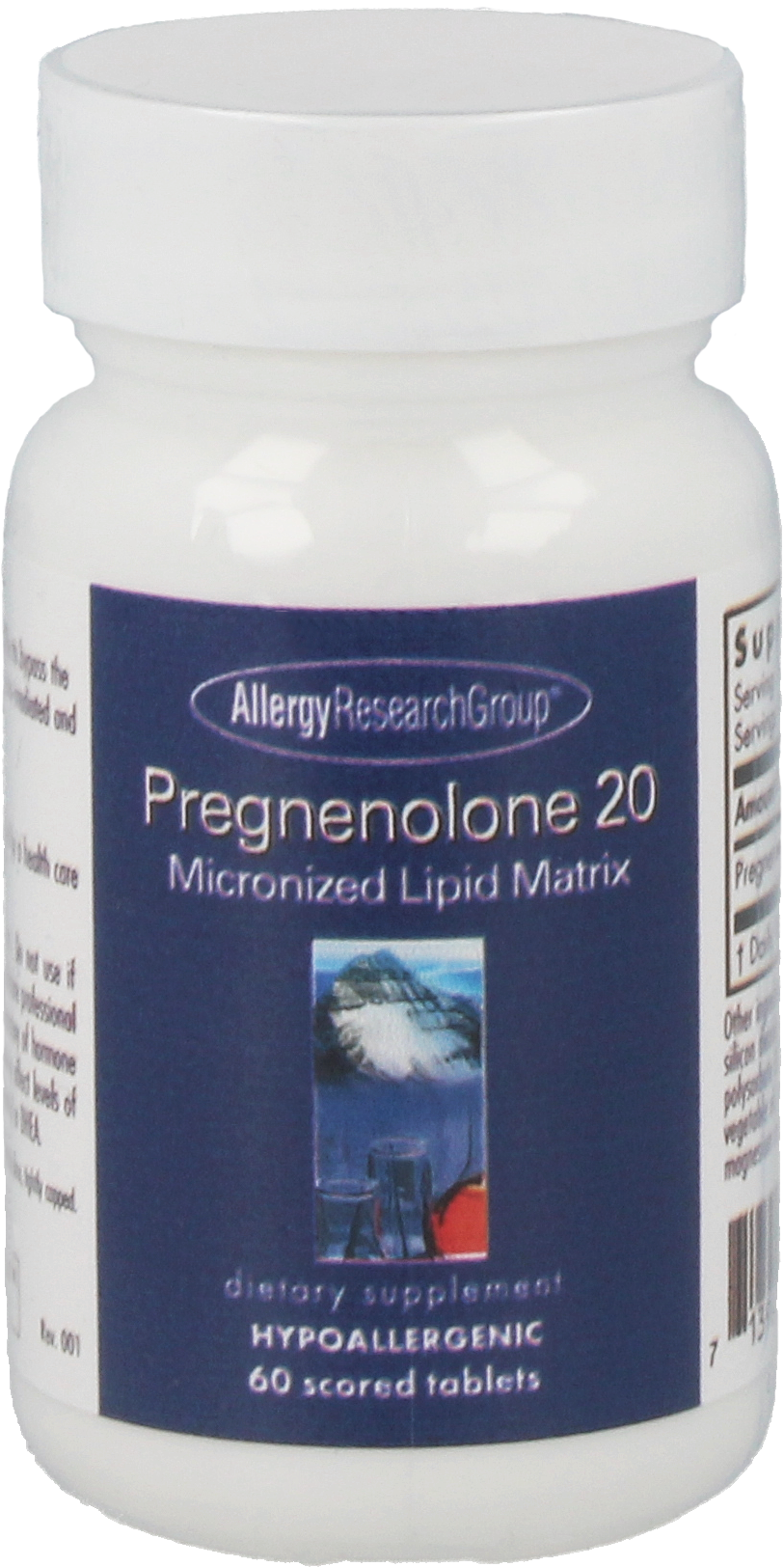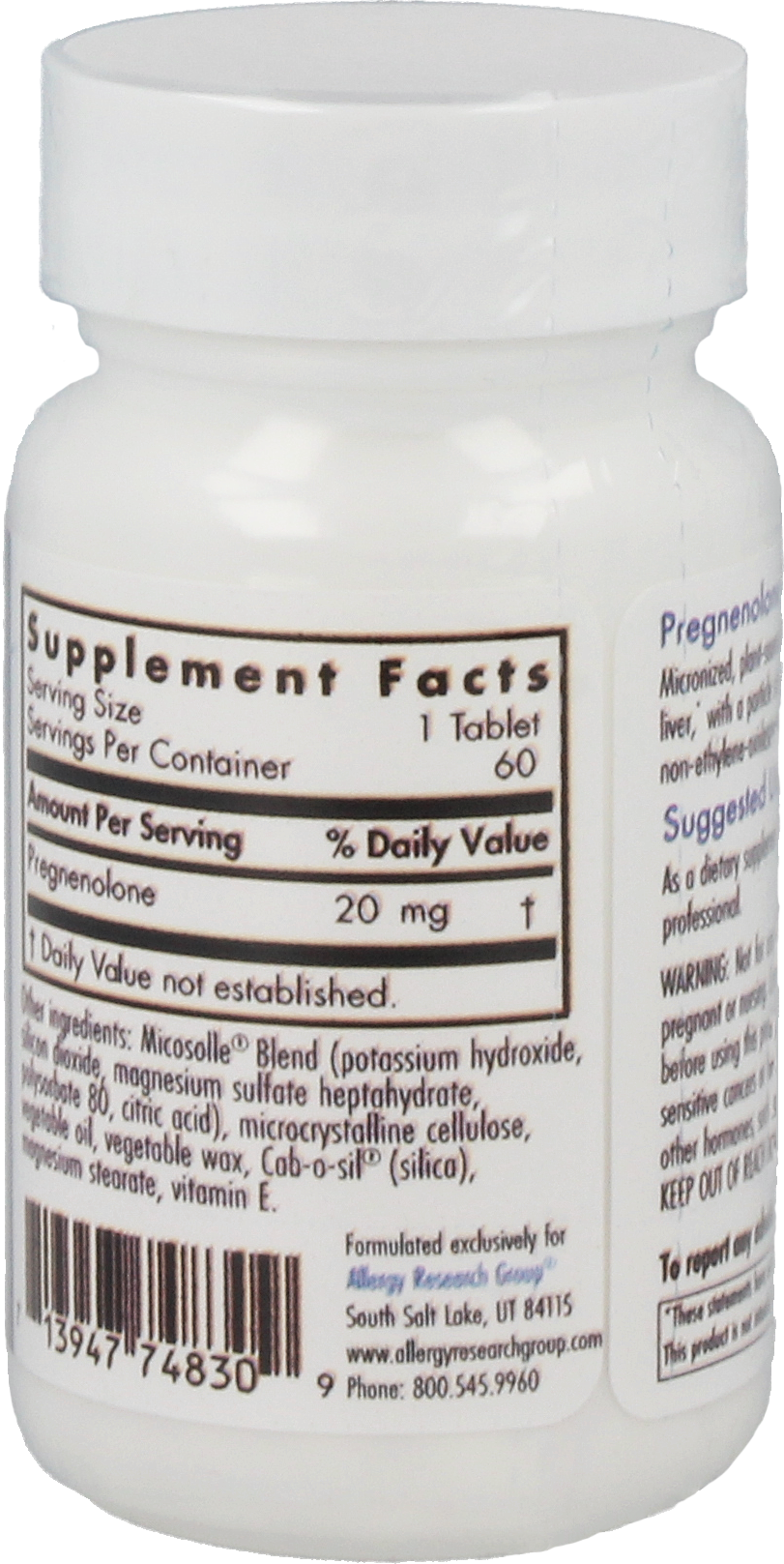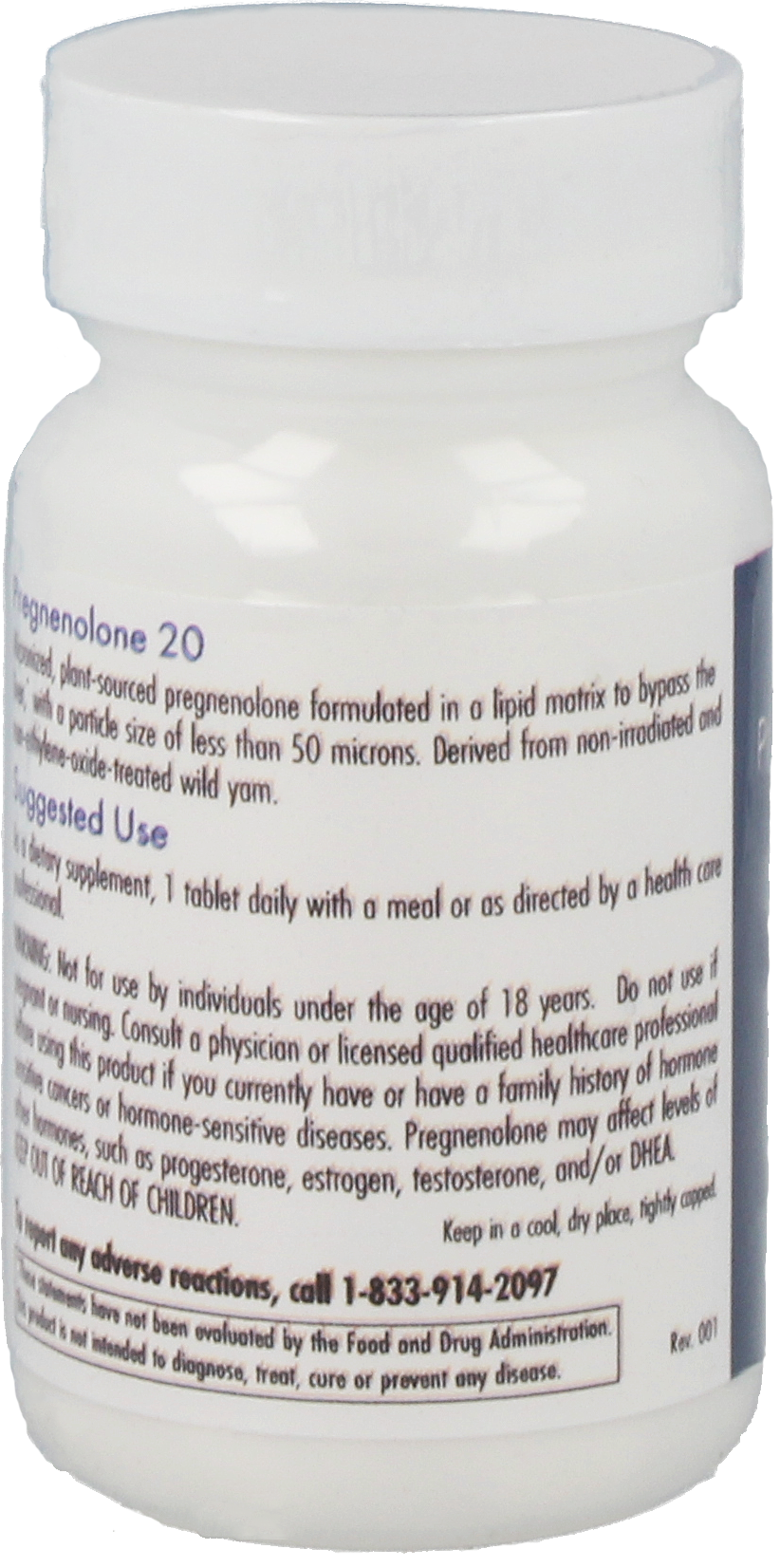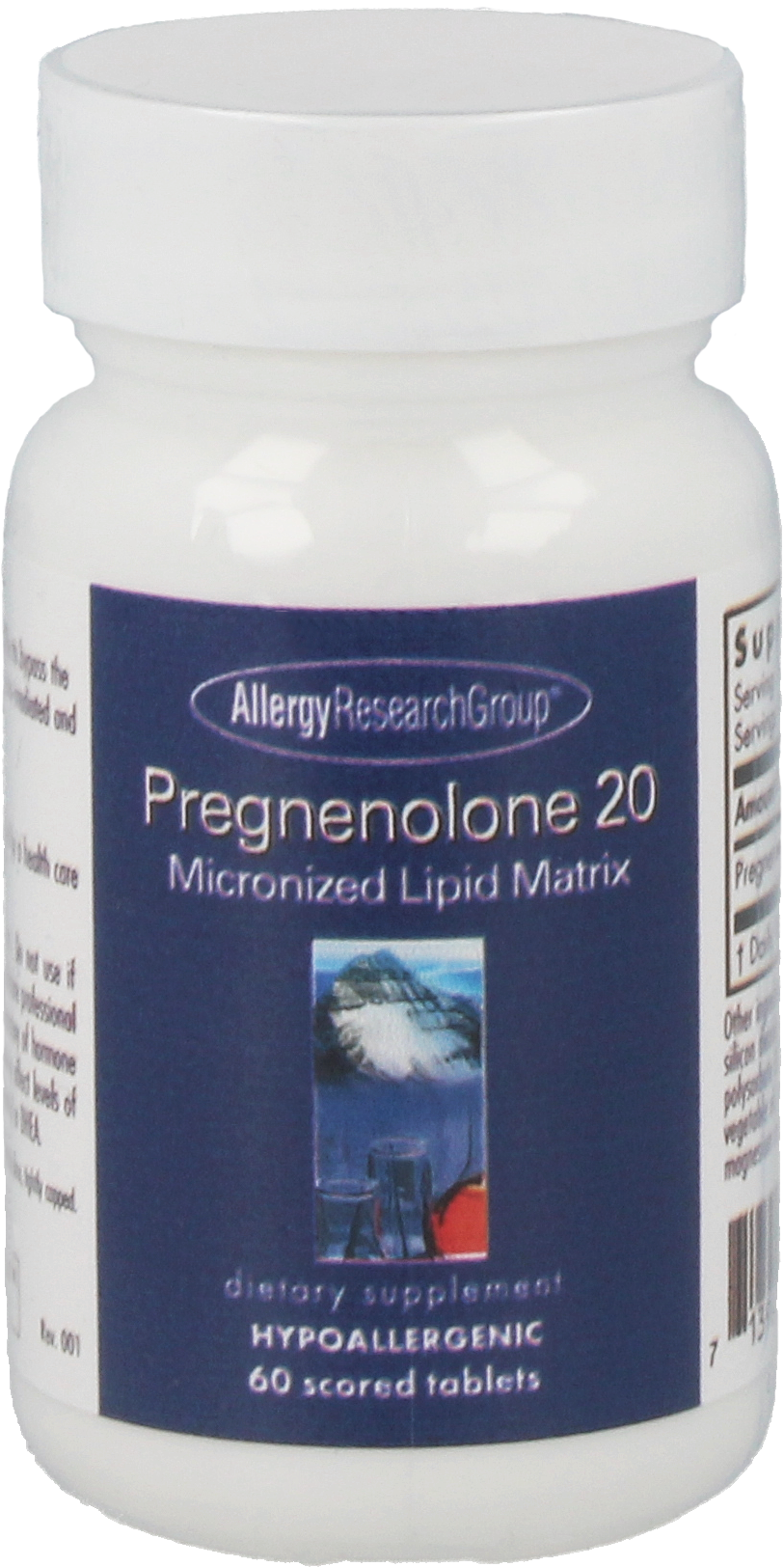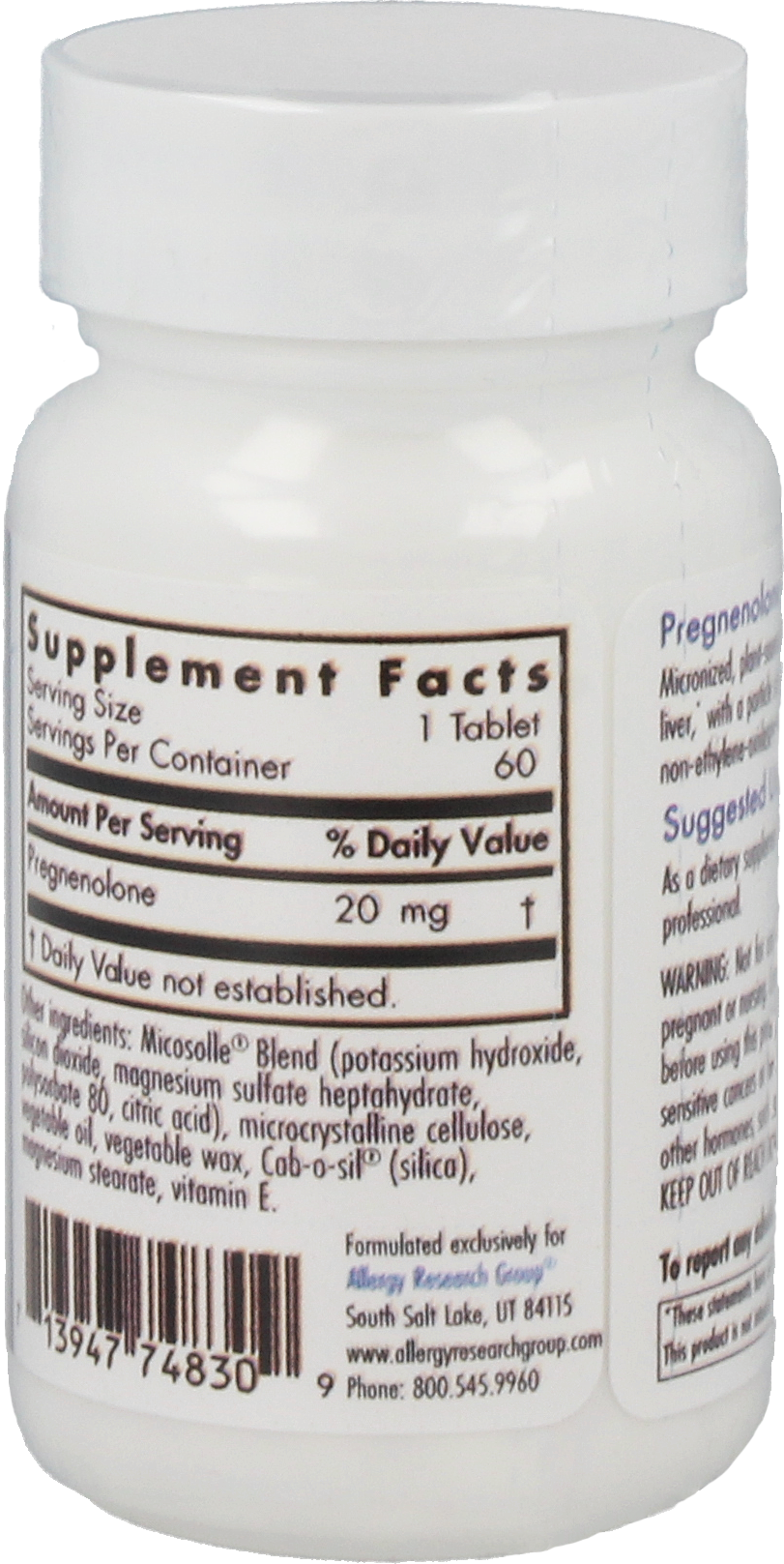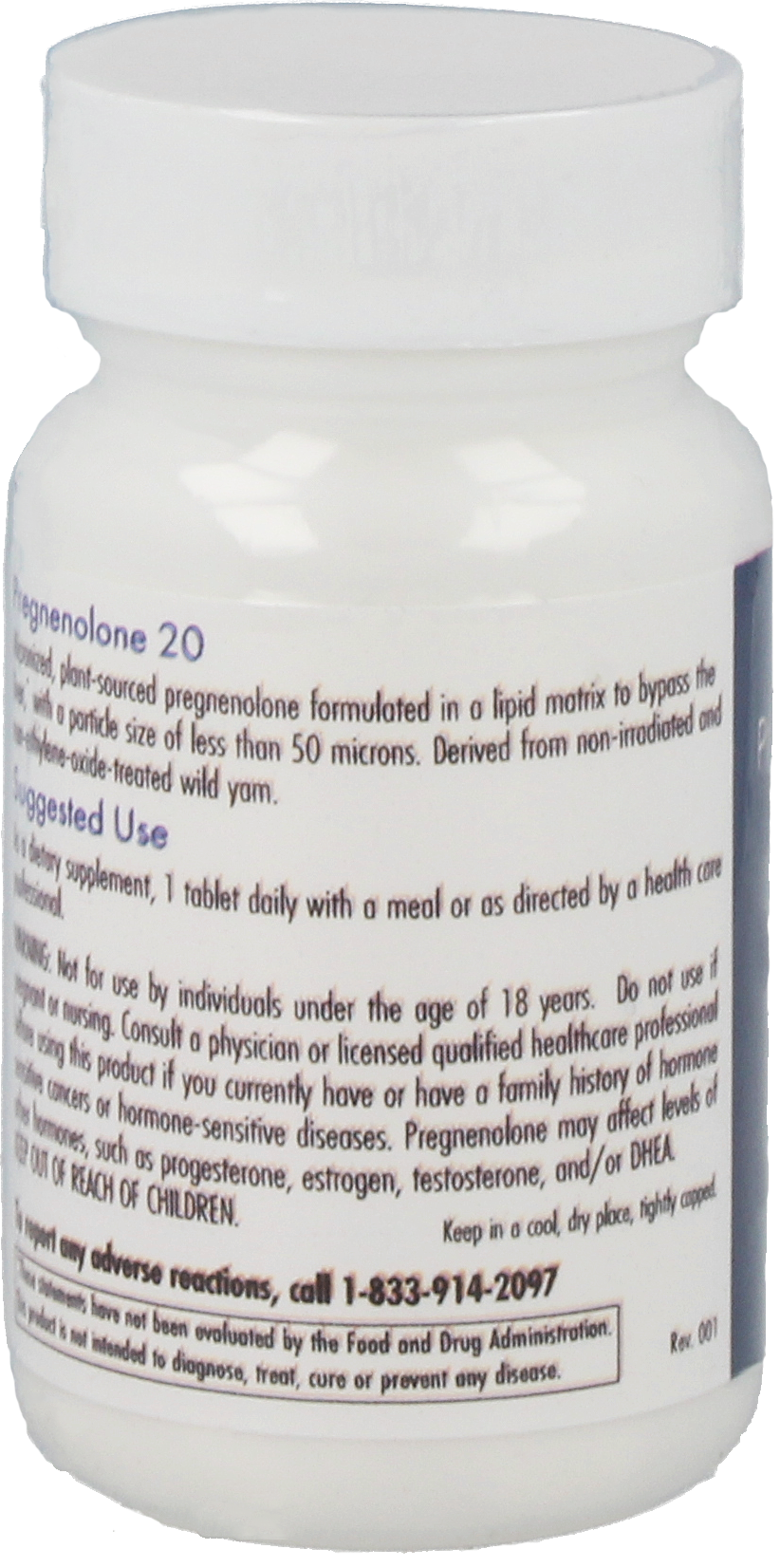 Pregnenolone 20 mg
natural, micronised pregnenolone
Natural occuring hormone
From Wild Yam
Reduced particle size
Vegetarian
Product EAN:
713947748200
Product information
Pregnenolone 20 mg
is micronized, plant-sourced pregnenolone formulated in a lipid matrix to bypass the liver, with a particle size of less than 50 microns. Soy free – the source material (wild yam) is non-irradiated and non-ethylene-oxide-treated.
Note:
Food supplements should not be used as a substitute for a varied and balanced diet.
*RI = recommended daily intake, ✝ RI not specified
Ingredients: Vitamin E, Safflower Oil, Pregnenolone, Hydroxypropylmethylcellulose, Magnesiumstearate, Carnauba Wax, Micosolle®, Prosolv®
Recommended use by the manufacturer:
½ or 1 tablet daily, or as directed by a healthcare practitioner.
Contains no known allergens