ParaMicrocidin 250
Grapefruit Seed Extract
Highest quality
The right choice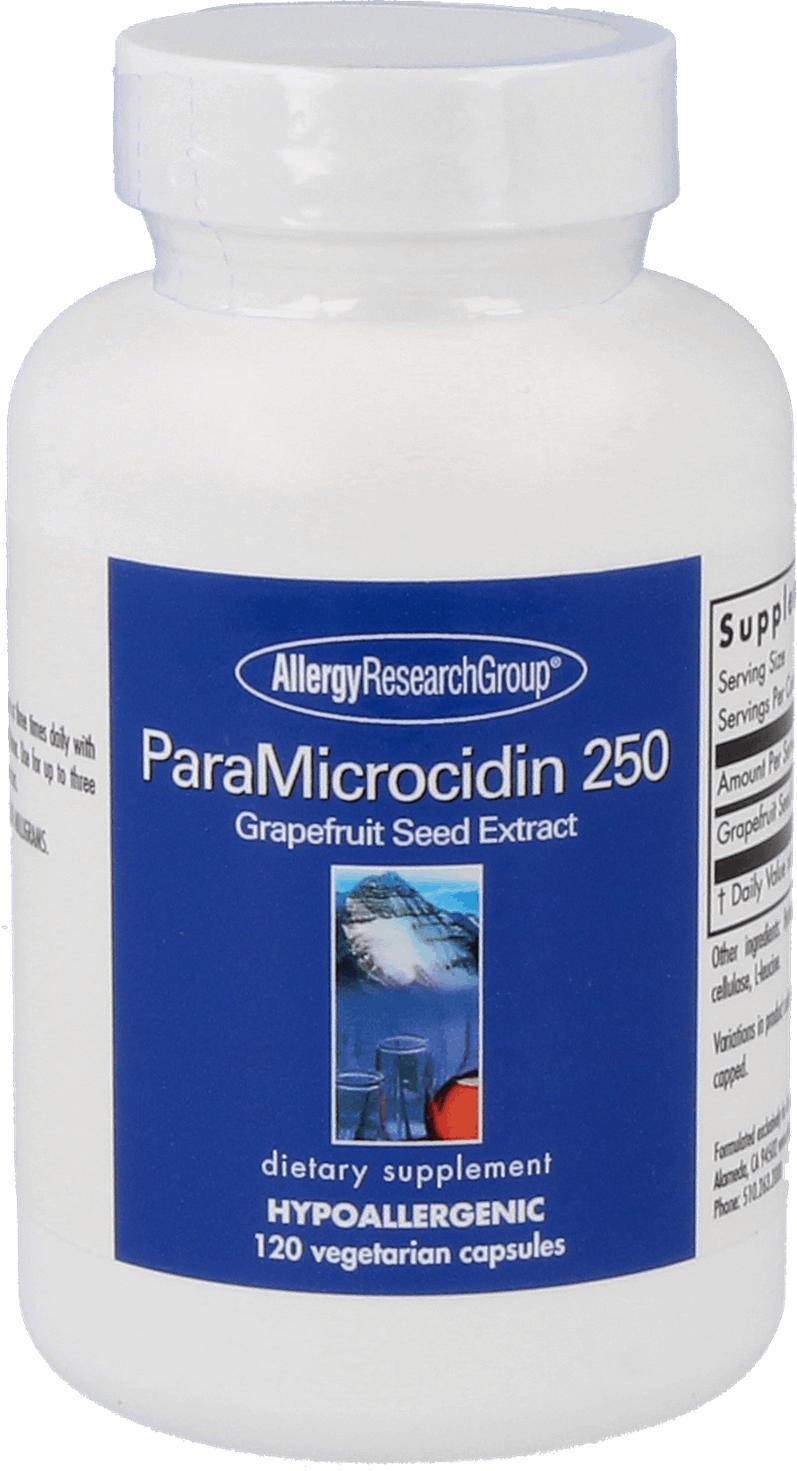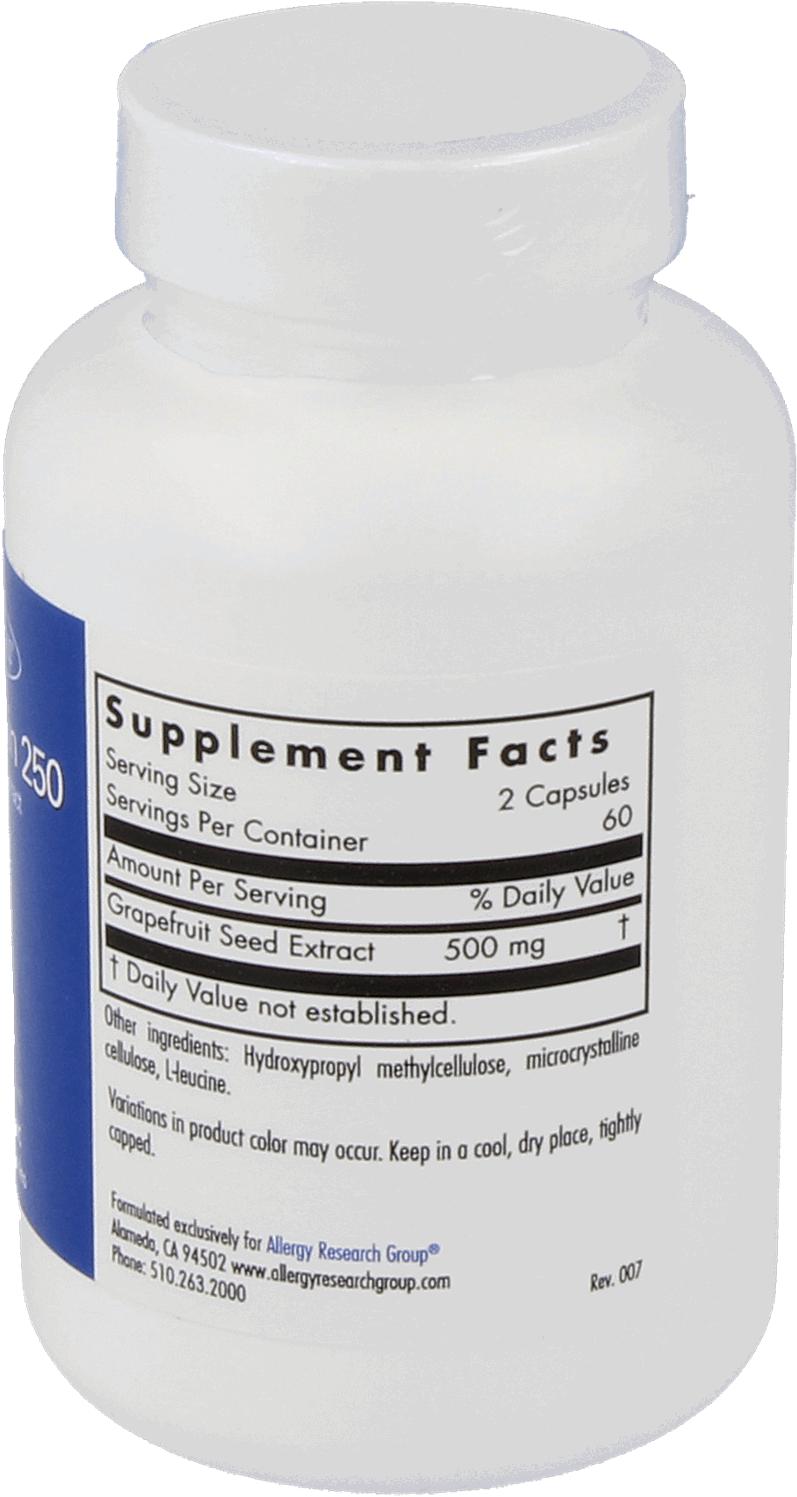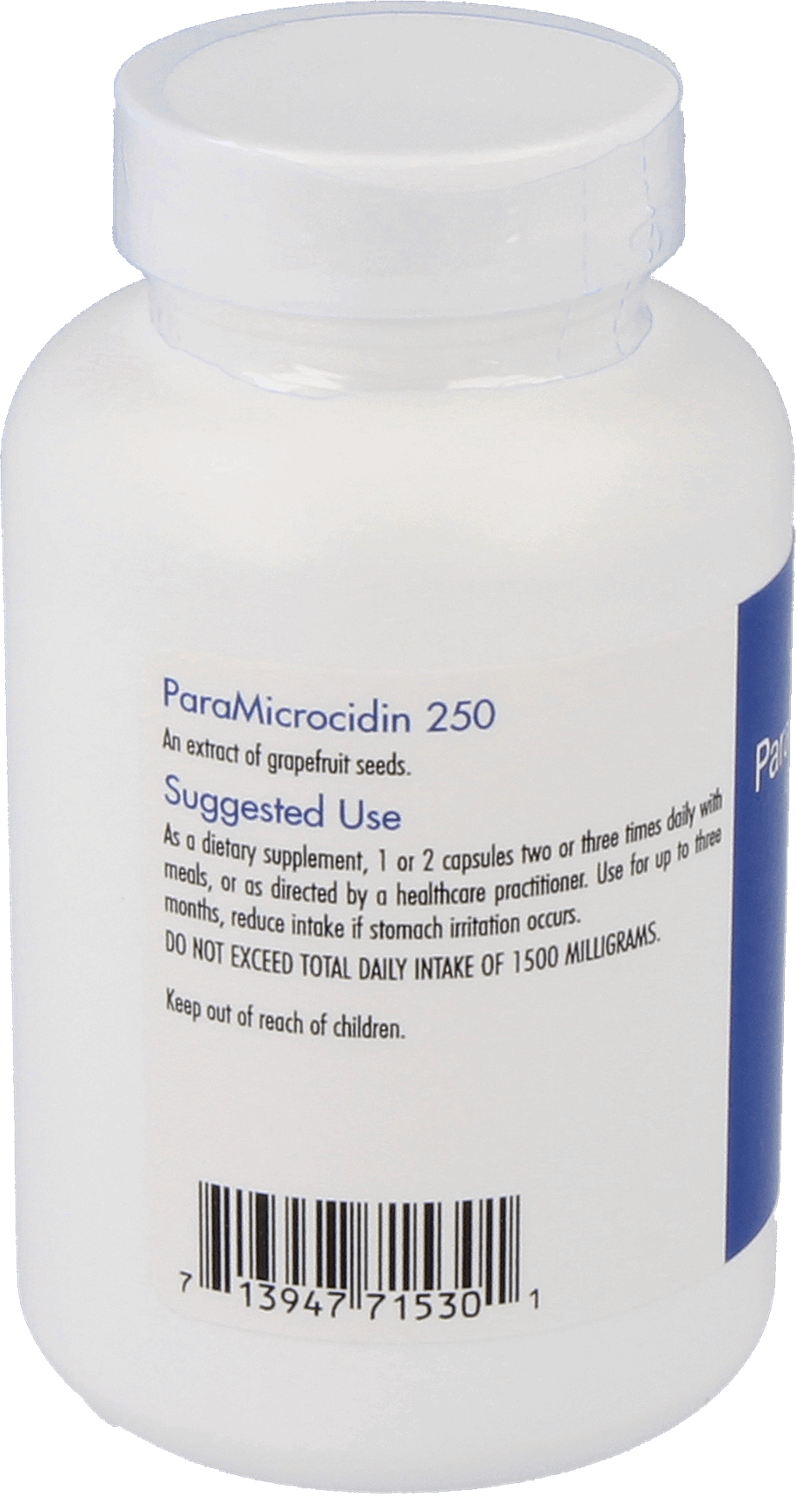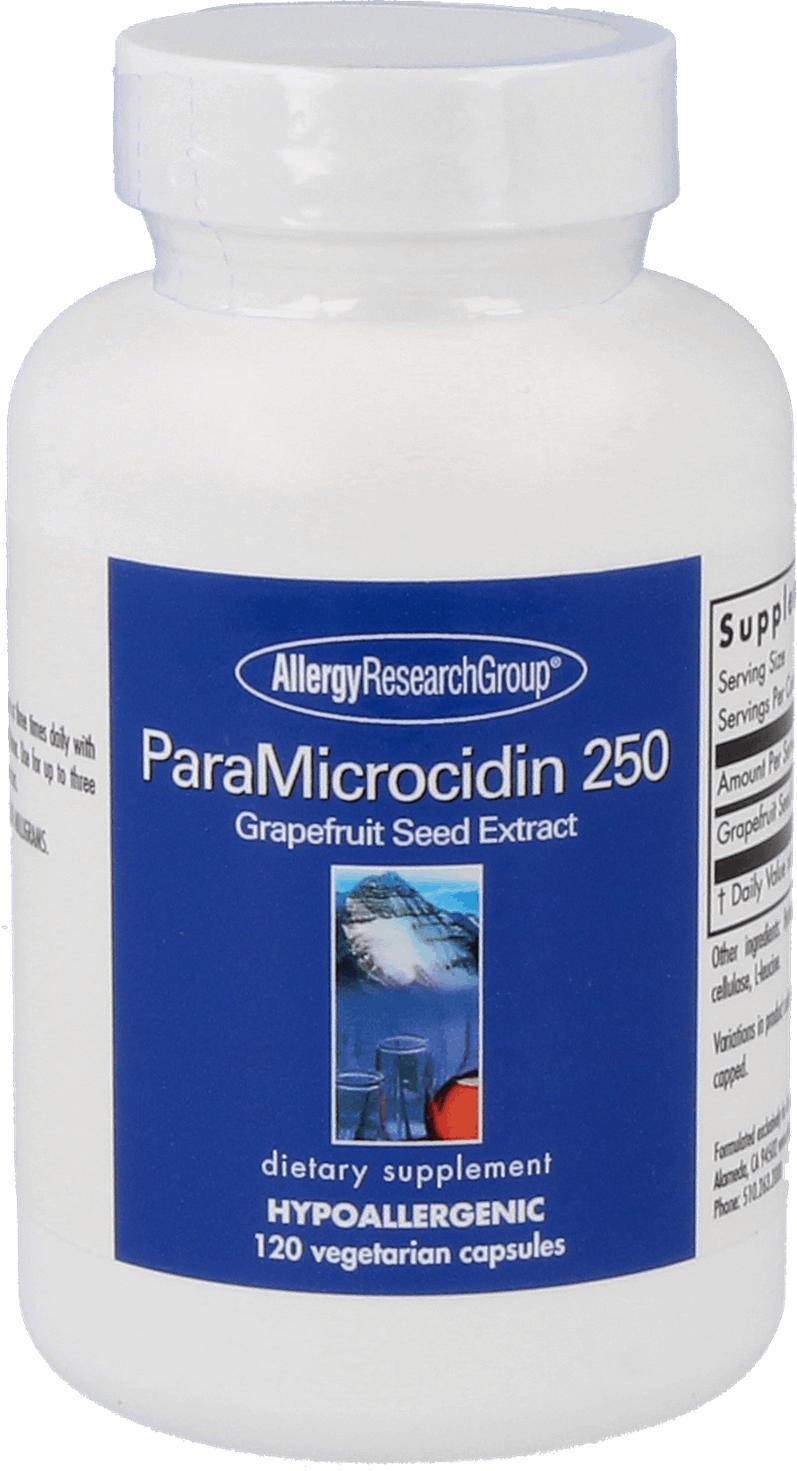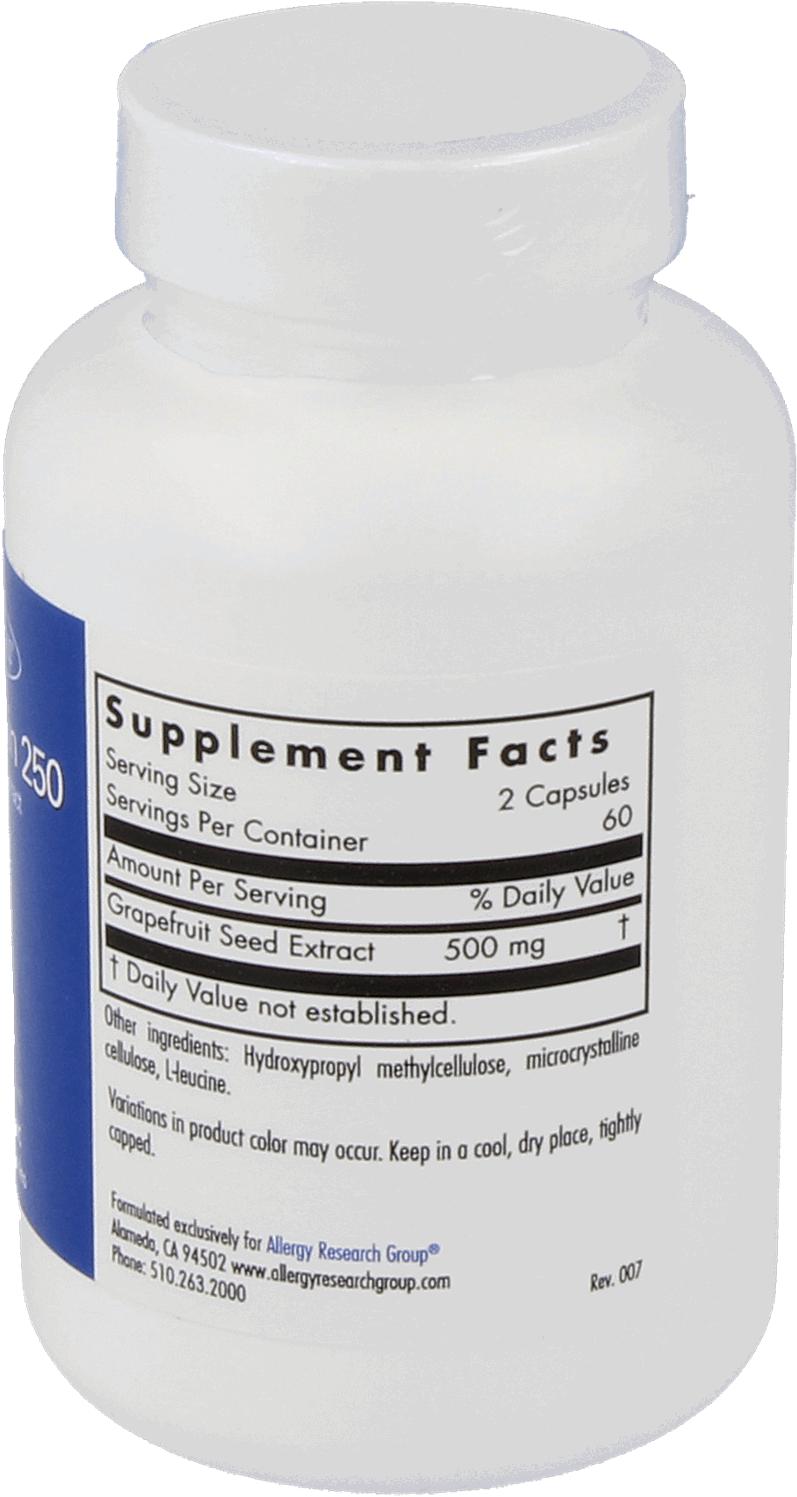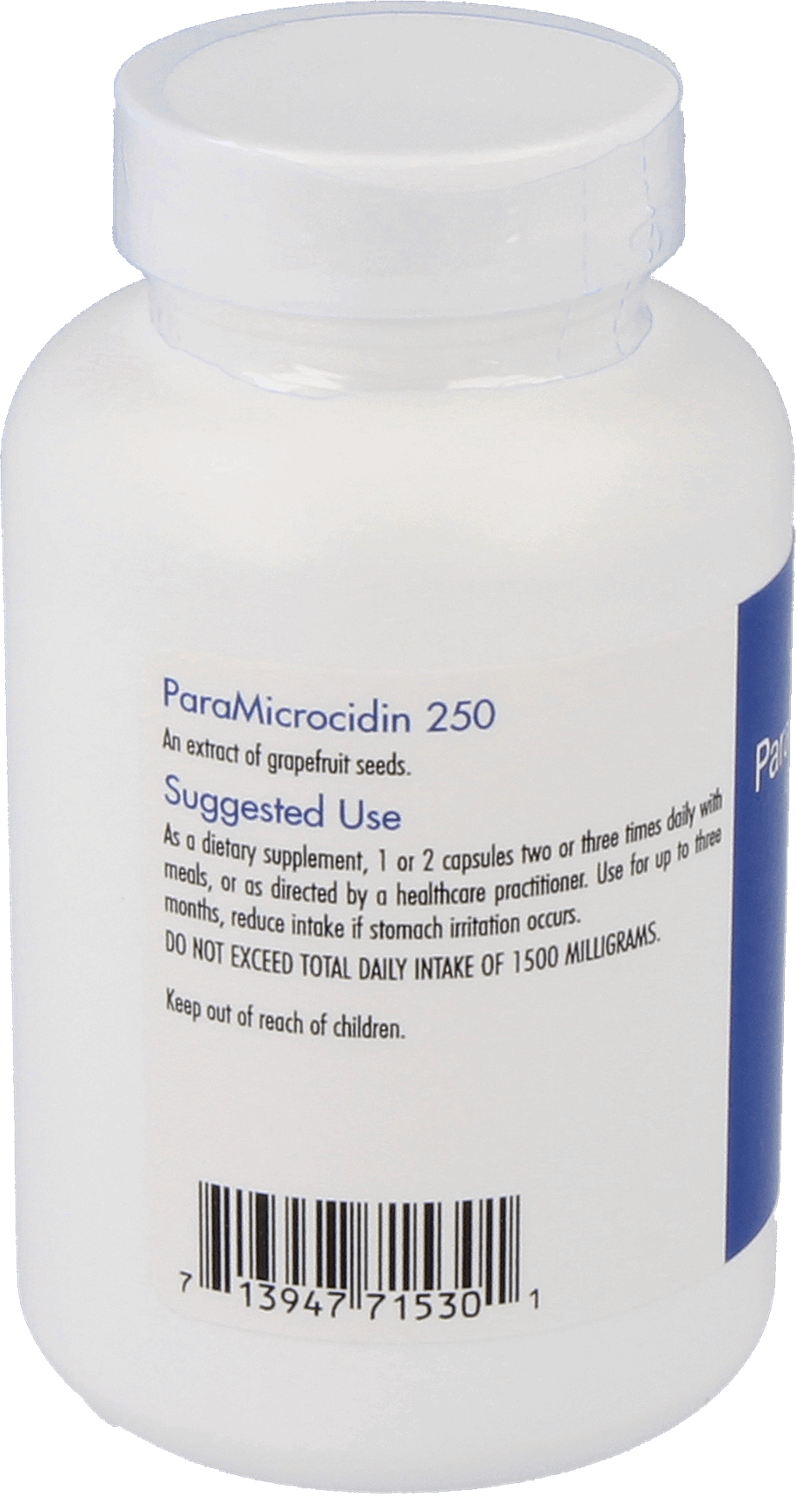 ParaMicrocidin 250
Grapefruit Seed Extract
Highest quality
The right choice
Product EAN:
713947715301
Product information
Was ist ParaMicrocidin 250?
ParaMicrocidin 250 ist ein Extrakt, der aus den Samen und der Schale der Grapefruit (Citrus x paradisi) gewonnen wird. Wie alle Zitrusfrüchte enthält die Grapefruit Antioxidantien wie Vitamin C und Bioflavonoide. Vitamin C kann die Zellen vor Schäden durch freie Radikale schützen.
Was sind Bioflavonoide?
Bioflavonoide bilden eine große Gruppe bioaktiver Substanzen, die in Pflanzen vorkommen. Obst, Gemüse, Kräuter, Nüsse und Samen sind besonders gute Quellen. In der Pflanze selbst sind diese Stoffe an vielen verschiedenen wichtigen Prozessen beteiligt wie z.B. Wachstum, Schutz vor UV-Strahlung und Insektenabwehr. Darüber hinaus sind sie oft für die Farbe, den Geruch und den Geschmack der Pflanzen verantwortlich.
ParaMicrocidin 250-Kapseln
ParaMicrocidin 250 von Allergy Research Group® enthält 120 Kapseln mit je 250 mg Grapefruitkernextrakt.
Hinweis:
Nahrungsergänzungsmittel sollen kein Ersatz für eine ausgewogene und abwechslungsreiche Ernährung sein.
Grapefruit Seed Extract (Citrus x paradisi)
250 mg
✝
*RI = recommended daily intake, ✝ RI not specified
Ingredients: Grapefruit Seed Extract (
Citrus x paradisi
), Hydroxypropylmethylcellulose, Microcristalline Cellulose, L-Leucine
Recommended use by the manufacturer:
Two or three times daily 1 or 2 capsules with mealsor as directed by your health care practitioner.
Contains no known allergens