Nattokinase 50 mg NSK-SD®
Ein aus gekochten Sojabohnen gewonnenes Enzym
Highest quality
The right choice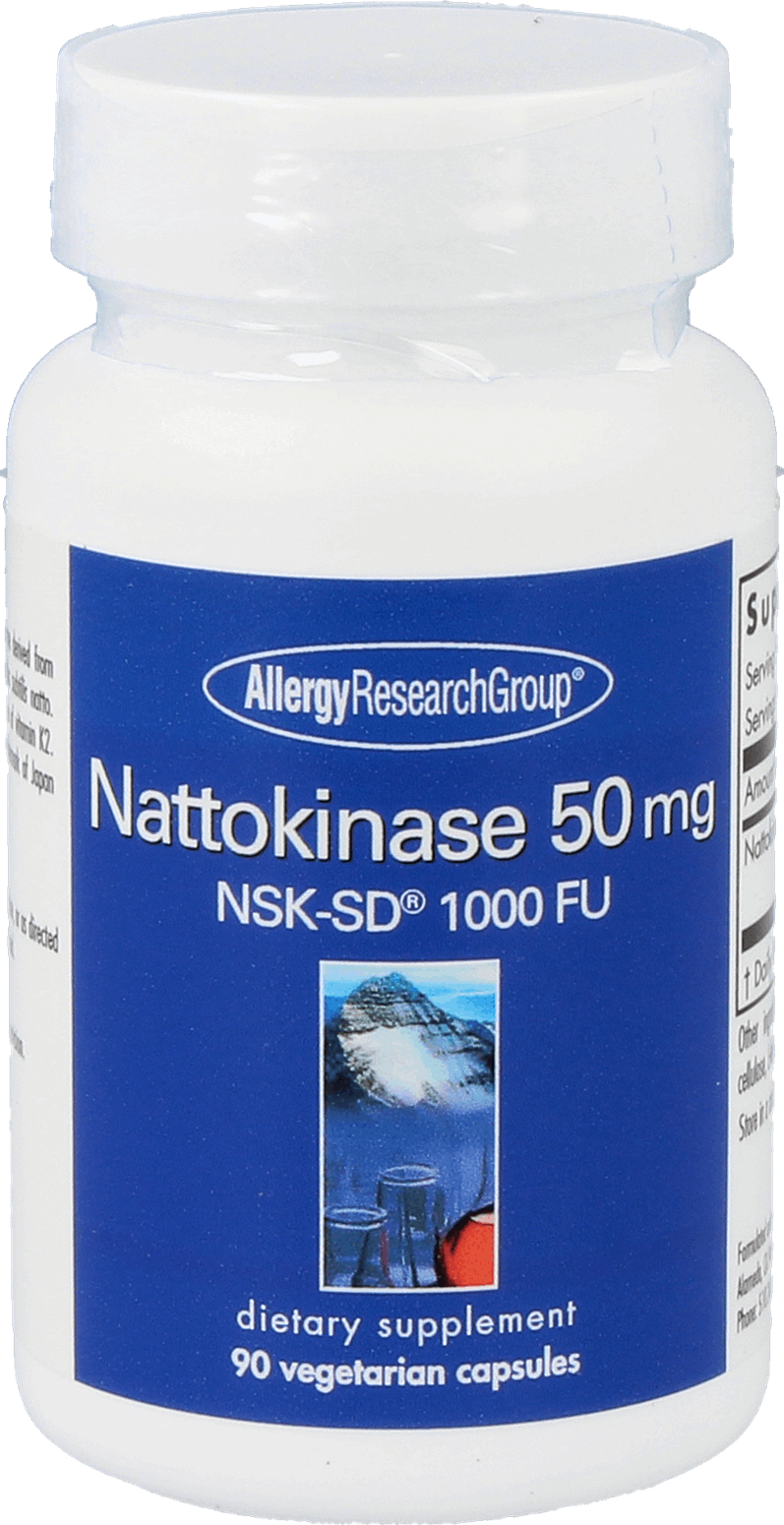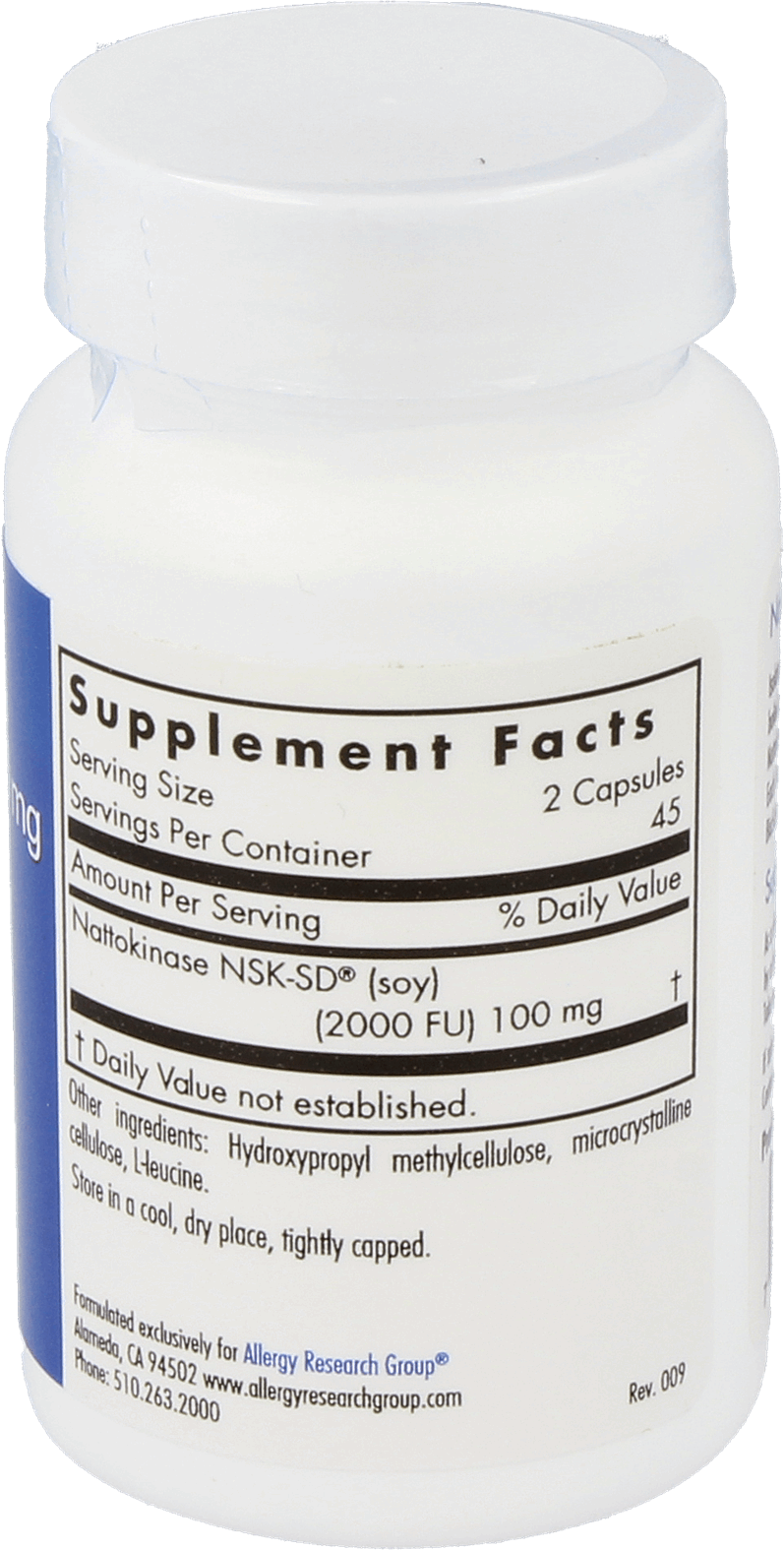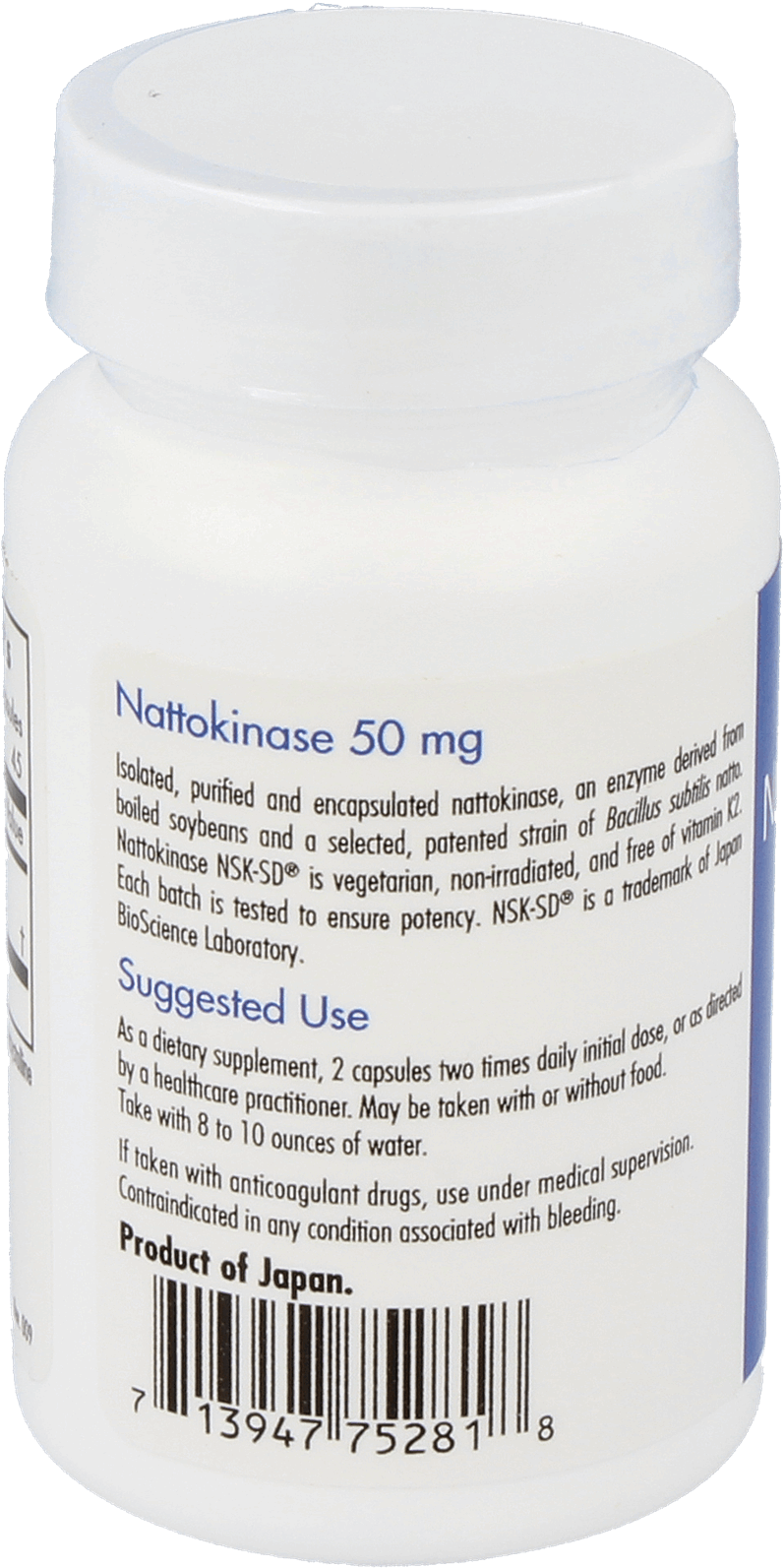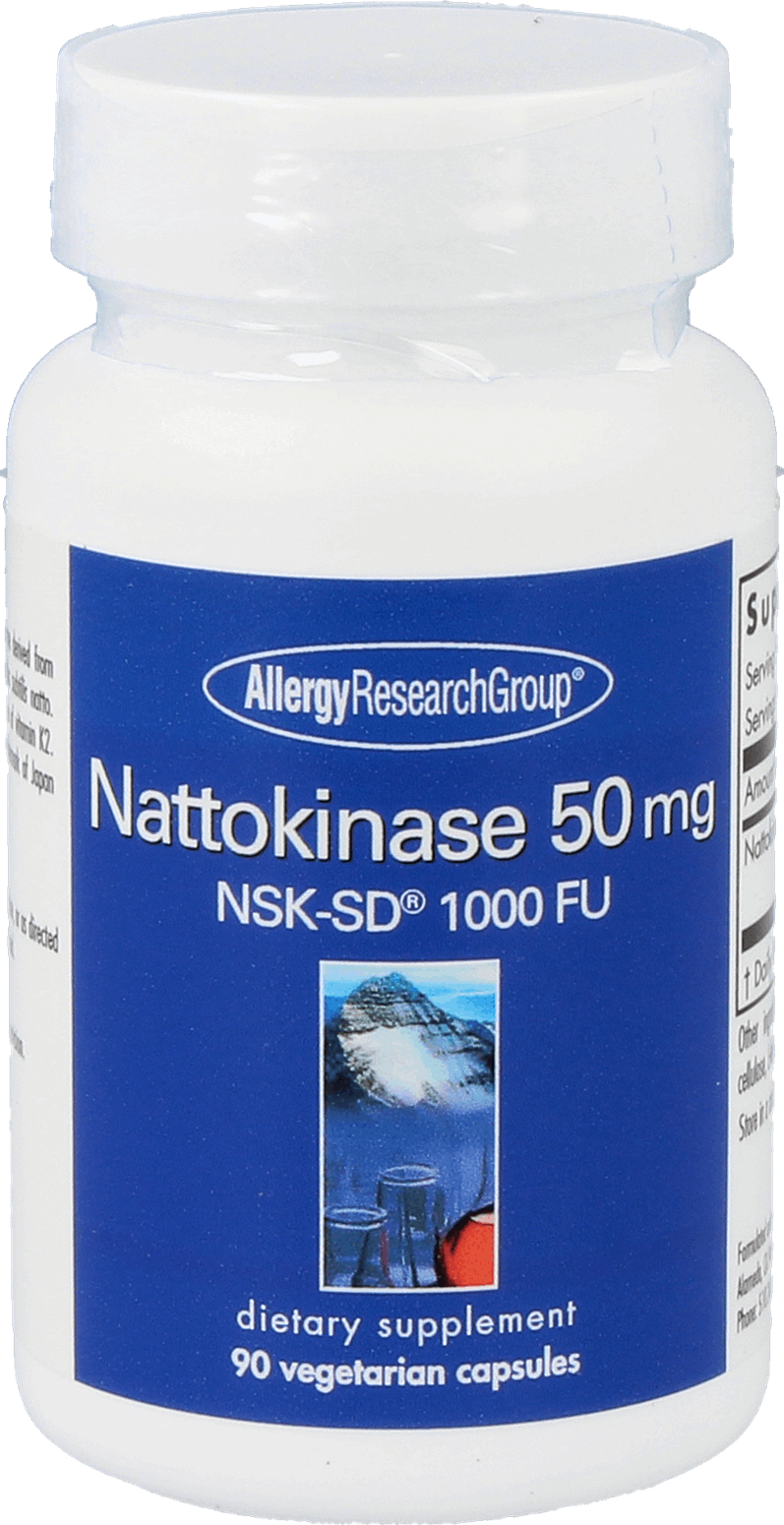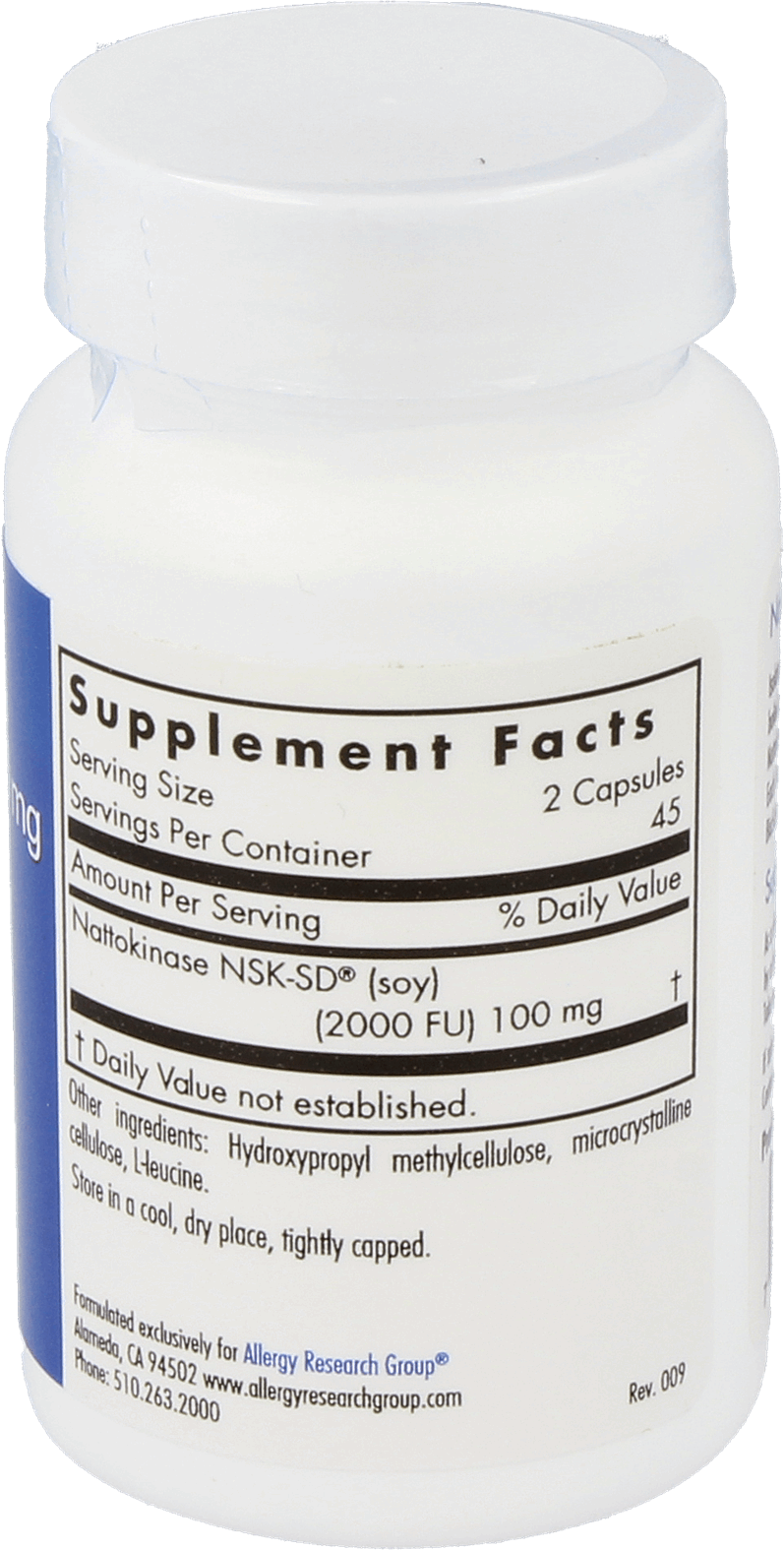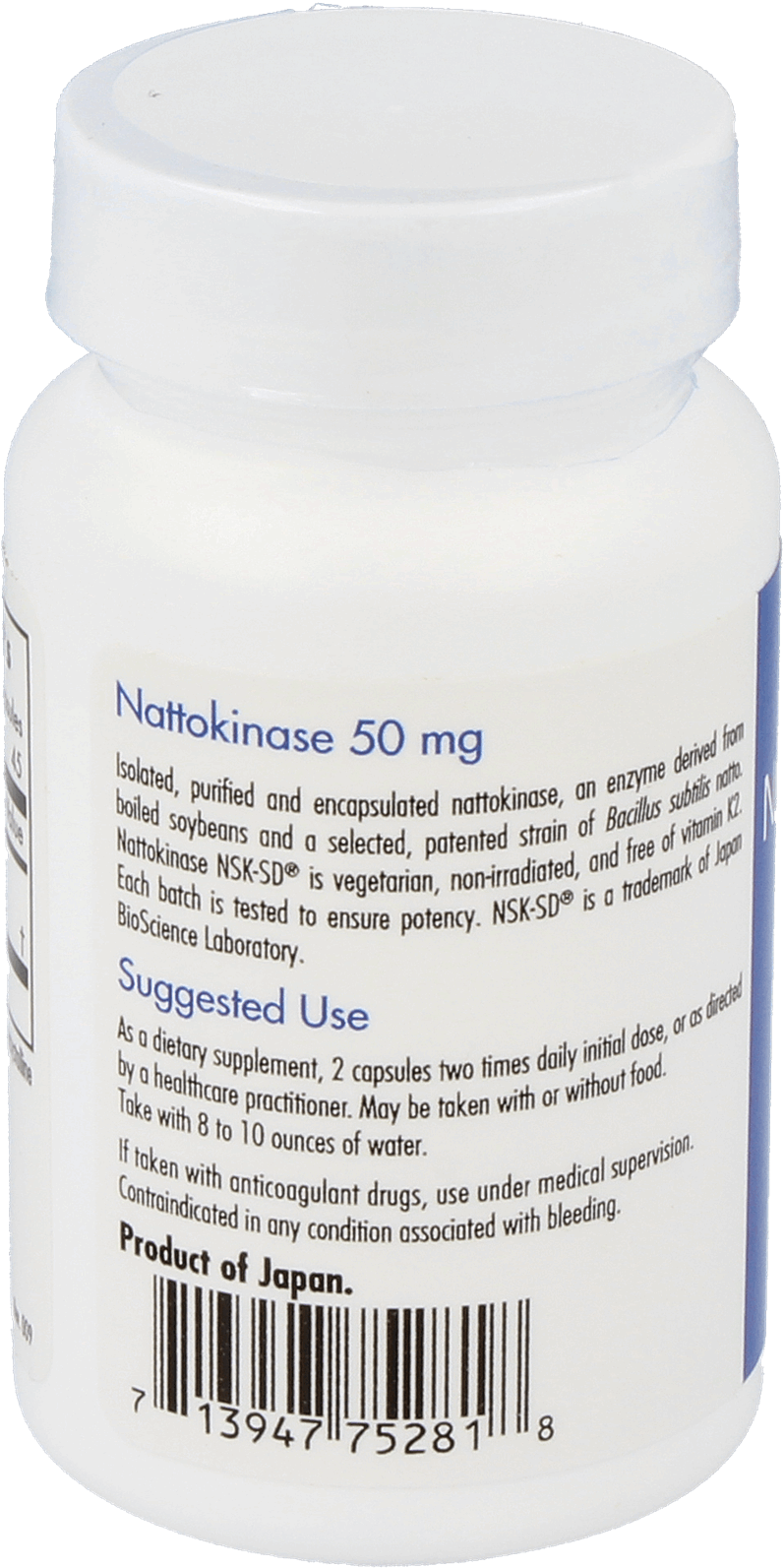 Nattokinase 50 mg NSK-SD®
Ein aus gekochten Sojabohnen gewonnenes Enzym
Highest quality
The right choice
Product EAN:
713947752818
Product information
Nattokinase NSK-SD®
enthält 50 mg Nattokinase pro Kapsel.Nattokinase ist eine profibrinolytische Serinprotease, die ursprünglich aus Natto, einem traditionellen japanischen Nahrungsmittel, extrahiert wurde. Natto besteht aus fermentierten, gekochten und mit
Bacillus subtilis
natto inkubierten Sojabohnen.Das Produkt ist vegetarisch, nicht bestrahlt und frei von Vitamin K2. NSK-SD® verfügt über zwei japanische und drei US-amerikanische Patente und ist von der JHFA (Japan Health and Nutrition Food Authorization) und der JNKA (Japan Nattokinase Association) als authentische Nattokinase anerkannt. NSK-SD® ist eine Marke des Japan BioScience Laboratory.Hinweis: Kontraindiziert bei allen mit Blutungen verbundenen Zuständen.
Hinweis:
Nahrungsergänzungsmittel sollen kein Ersatz für eine ausgewogene und abwechslungsreiche Ernährung sein.
Nattokinase NSK-SD®
50 mg
✝
*RI = recommended daily intake, ✝ RI not specified
Ingredients: Nattokinase NSK-SD®, Hydroxypropylmethylcellulose, Microcristalline Cellulose, L-Leucine
Recommended use by the manufacturer:
Twice daily 2 capsules or as directed by your health care practitioner.