L-Glutamine 300 g powder
Semi-essential amino acid
Most good aminozuur in het lichaam
3.9 grams per dosering
100% additional L-Glutamine in de vrije vorm
Hypoallergenic, vegetarian and glutenvrij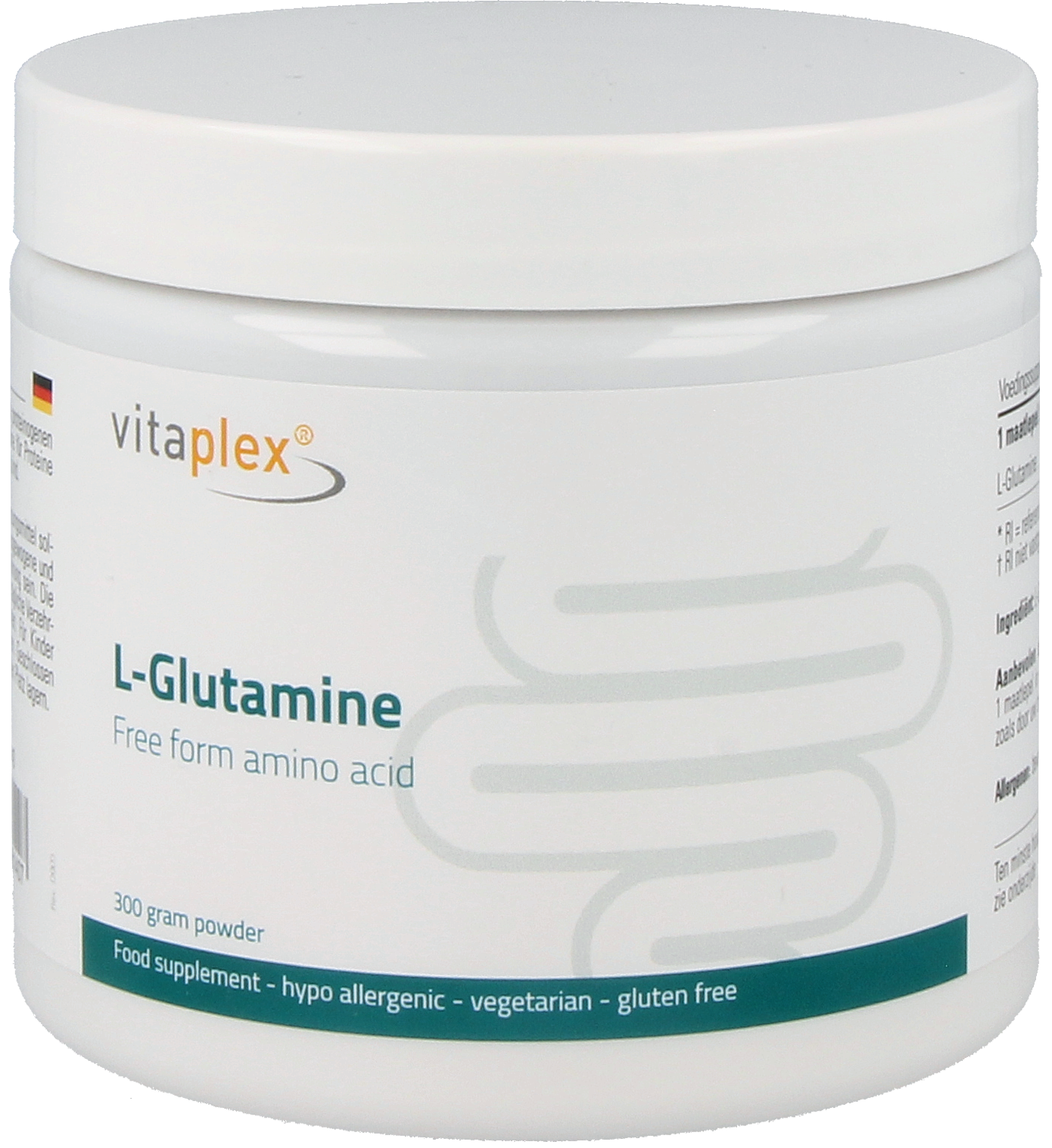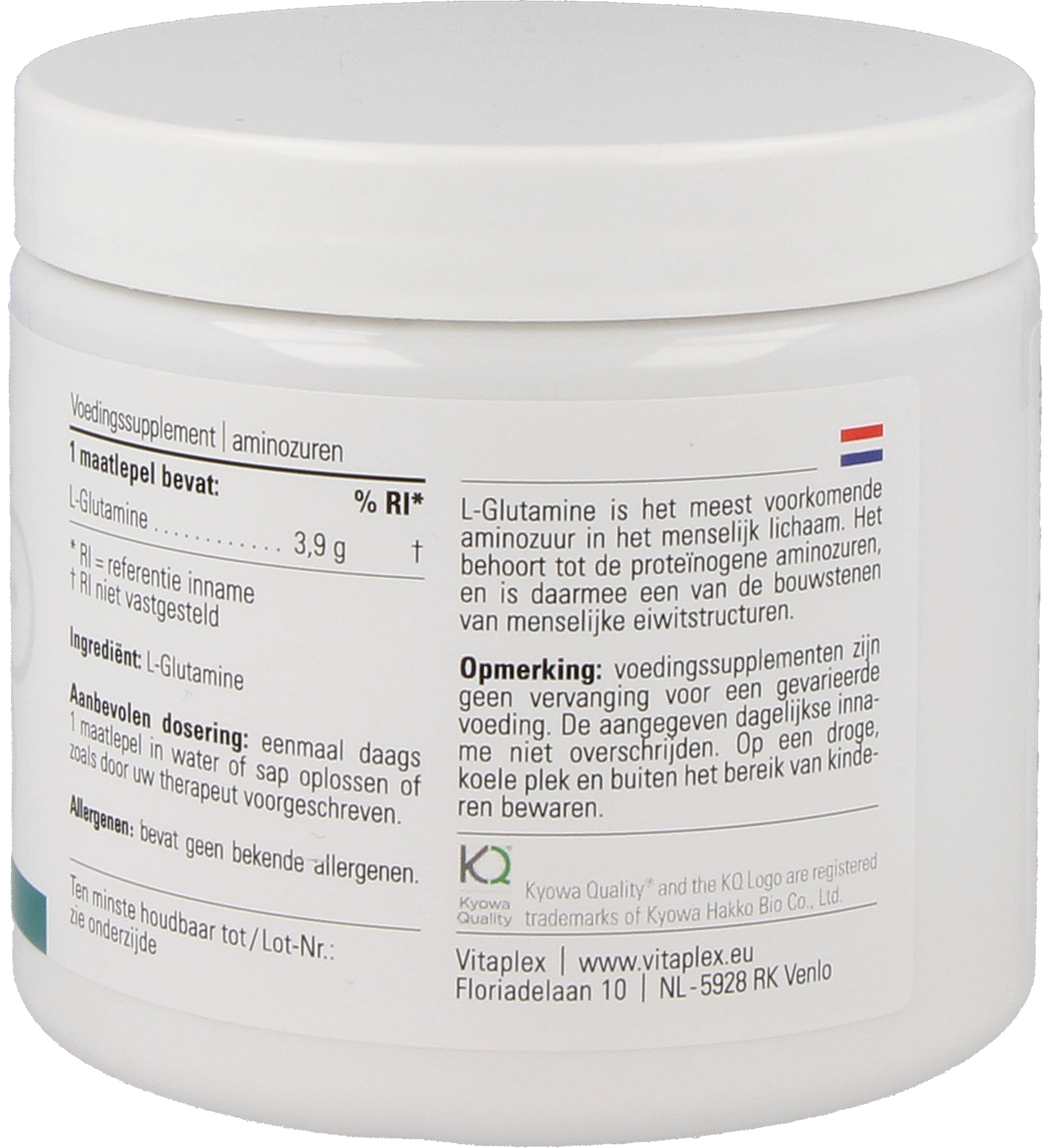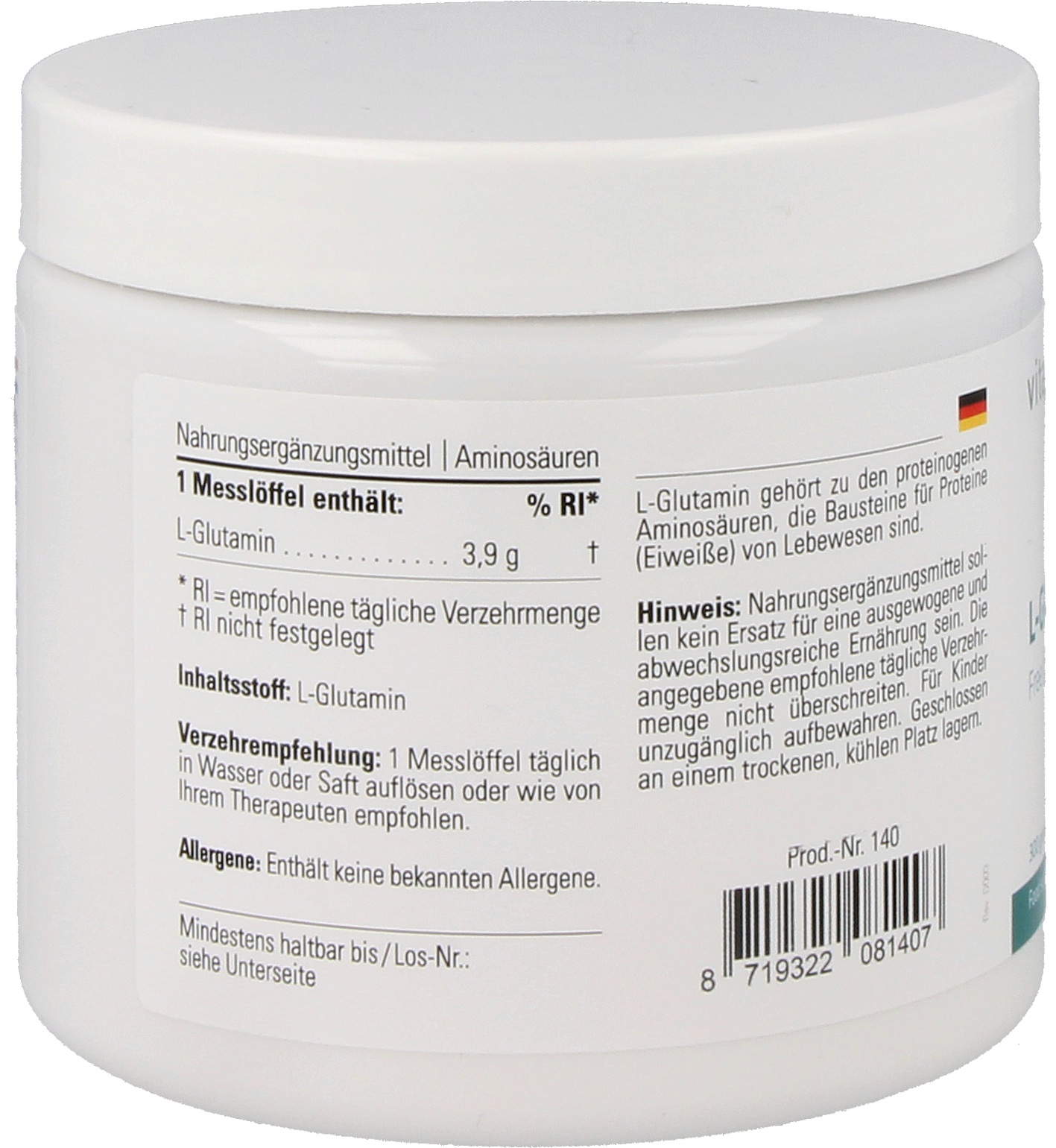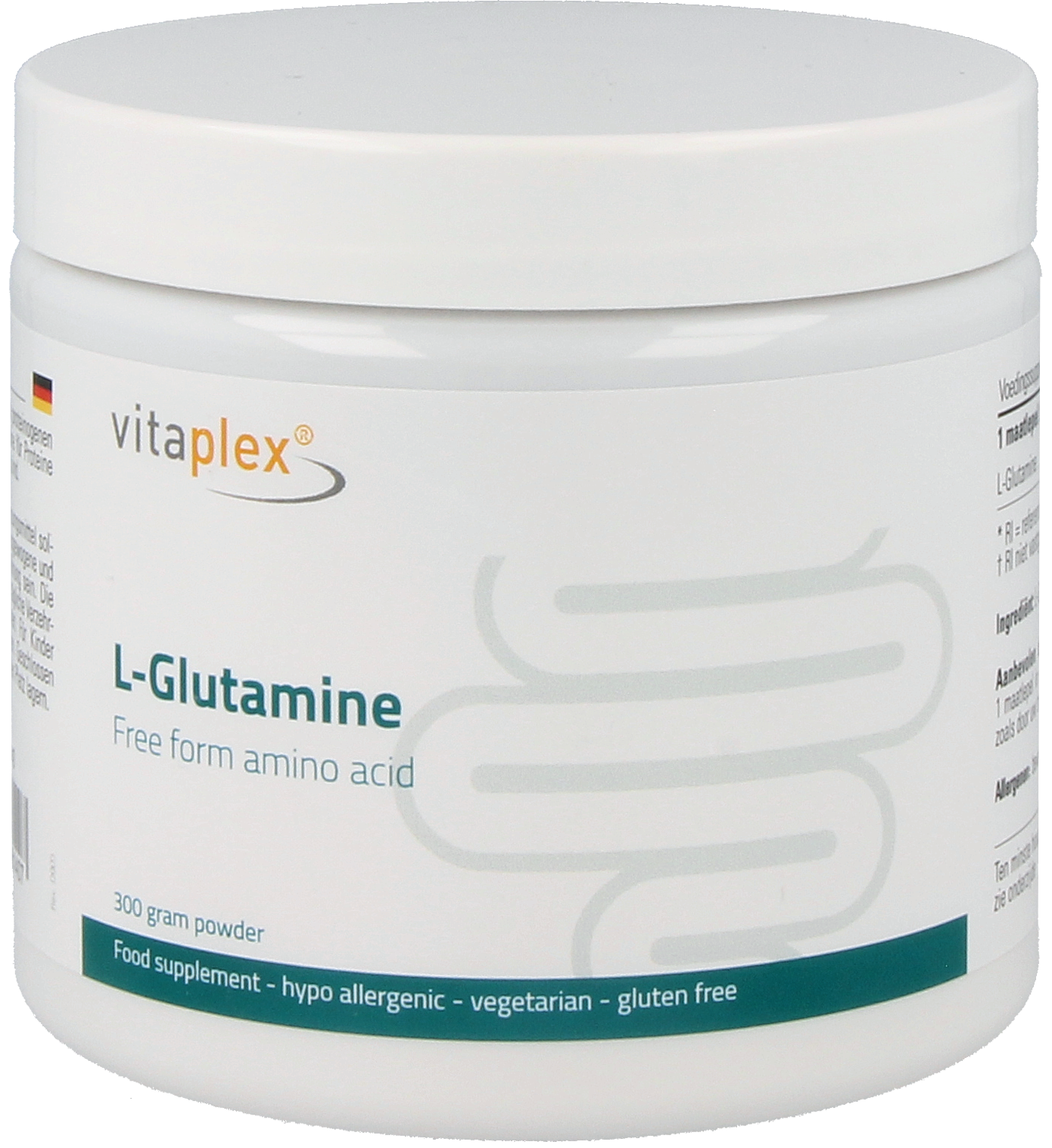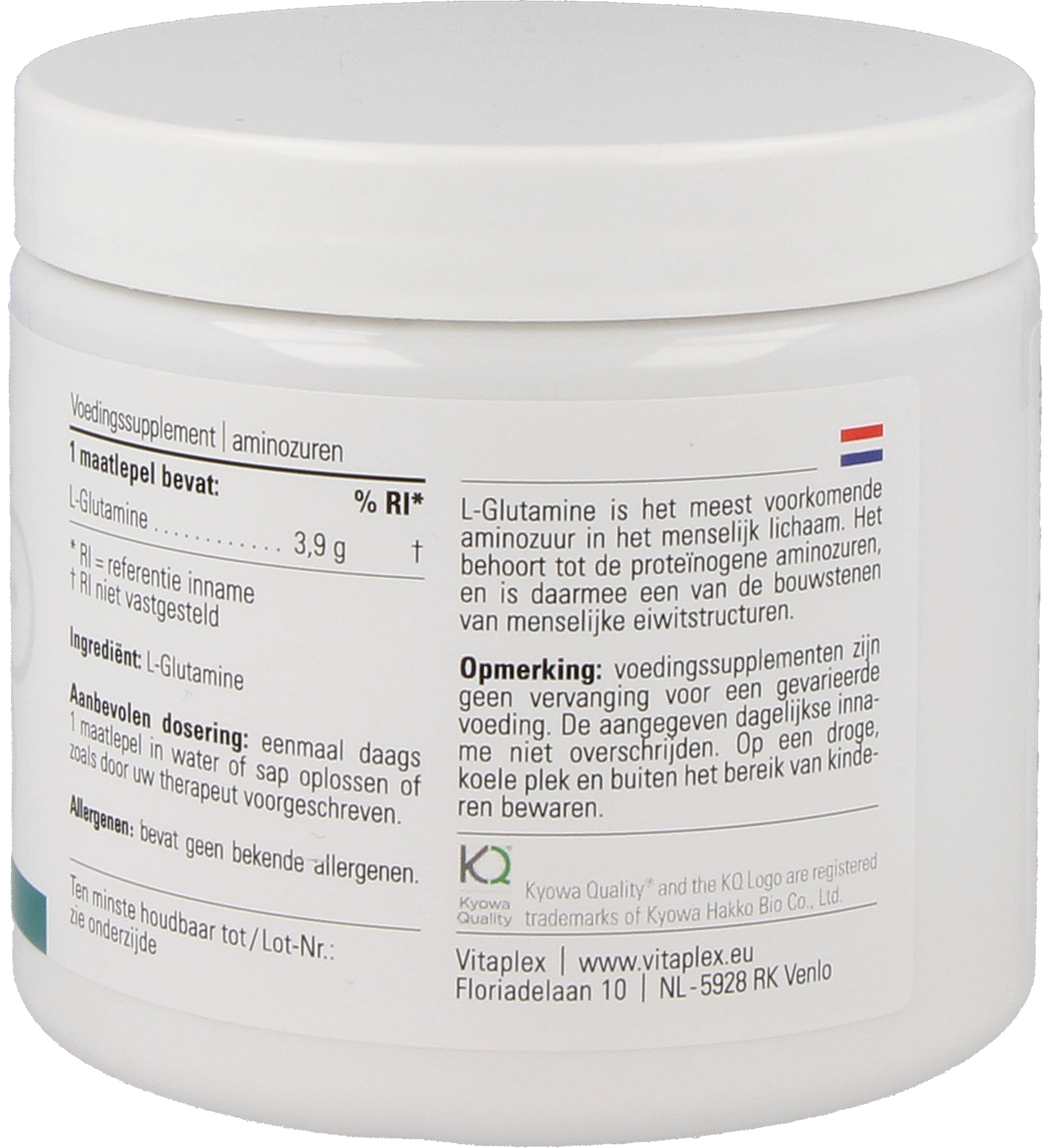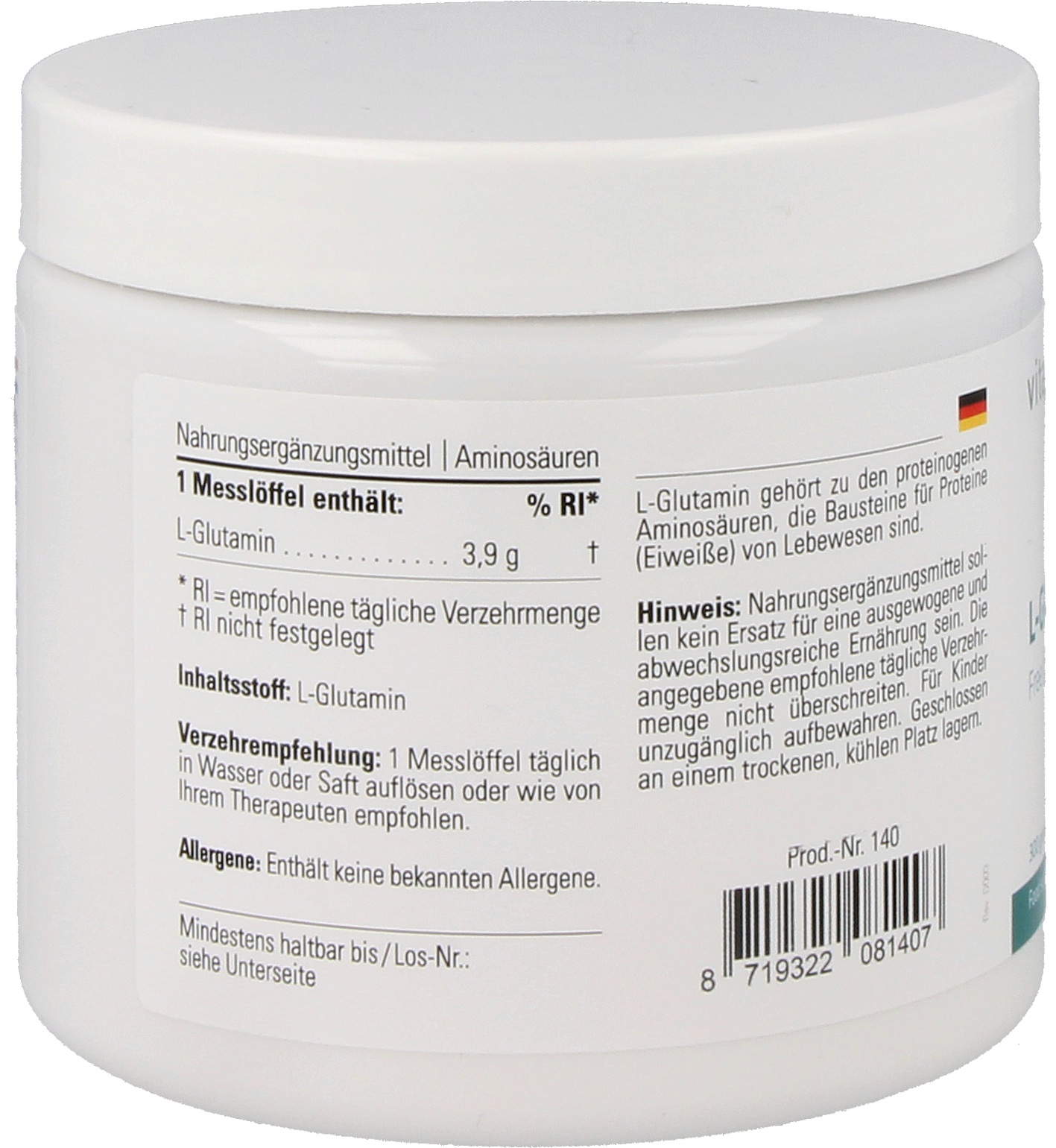 L-Glutamine 300 g powder
Semi-essential amino acid
Most good aminozuur in het lichaam
3.9 grams per dosering
100% additional L-Glutamine in de vrije vorm
Hypoallergenic, vegetarian and glutenvrij
Product EAN:
8719322081407
Product information
L-Glutamine
is the most abundant amino acid in the body. The highest concentration is in the skeletal muscles, where L-glutamine accounts for almost 60% of the total amount of free amino acids. L-Glutamine is a semi-essential amino acid. This means that in some cases the body's own production is not sufficient. In this case, L-glutamine must also be supplied through food.
L-glutamine in our food
L-Glutamine occurs naturally in both animal and plant-based protein-rich foods such as meat, fish, dairy products, legumes and grains. A supplement can be chosen if there is an increased need for L-glutamine.
L-glutamine as a supplement
L-Glutamine is a conditionally-essential amino acid.This L-Glutamine supplement from Vitaplex provides 3.9 grams of free-form L-Glutamine per scoop.
Note:
Food supplements should not be used as a substitute for a varied and balanced diet.
*RI = recommended daily intake, ✝ RI not specified
Ingredients: L-Glutamine
Recommended use by the manufacturer:
Contains no known allergens