DIM® Enhanced Delivery System
75 mg BioResponse DiM®
Highest quality
The right choice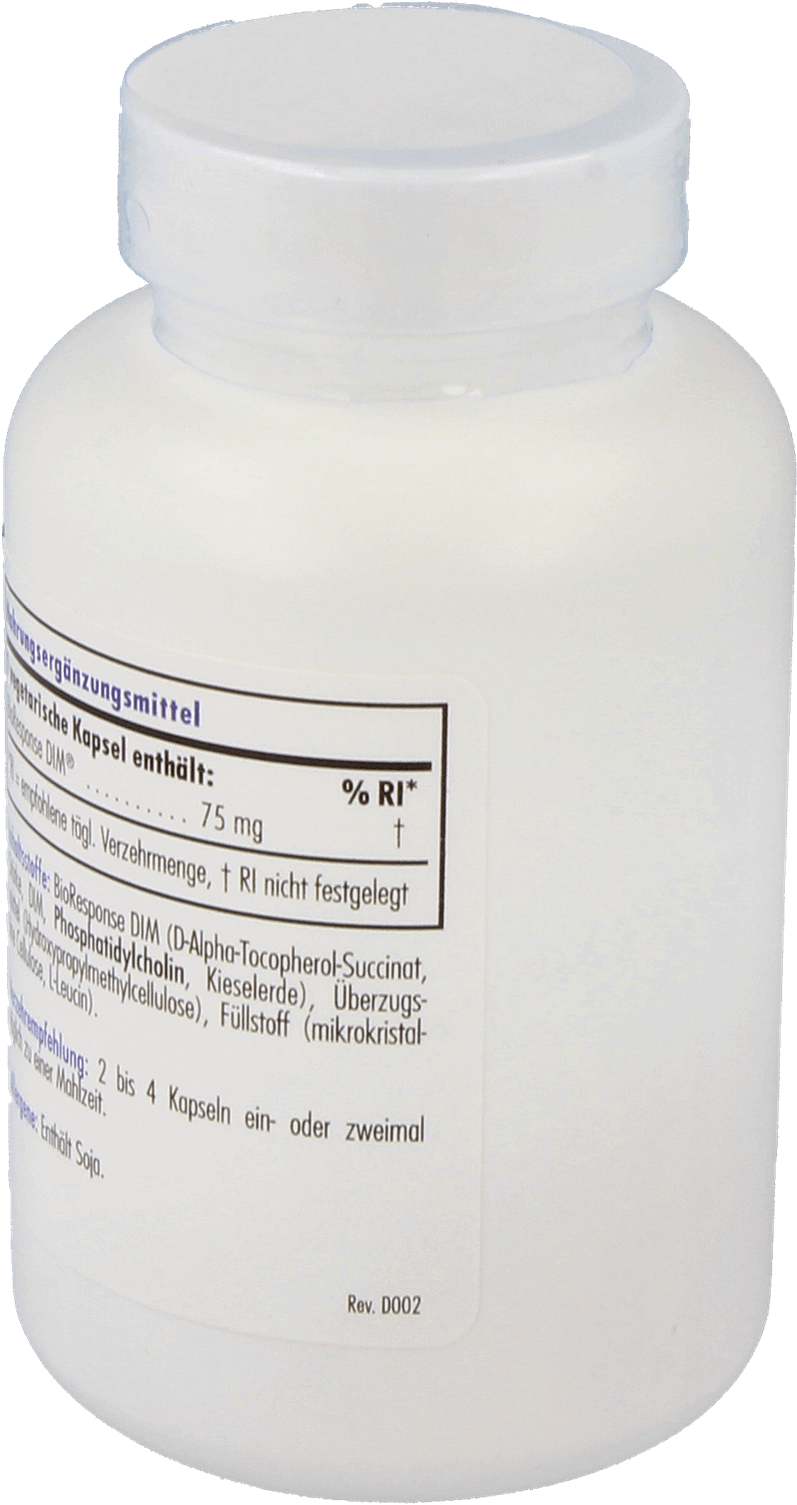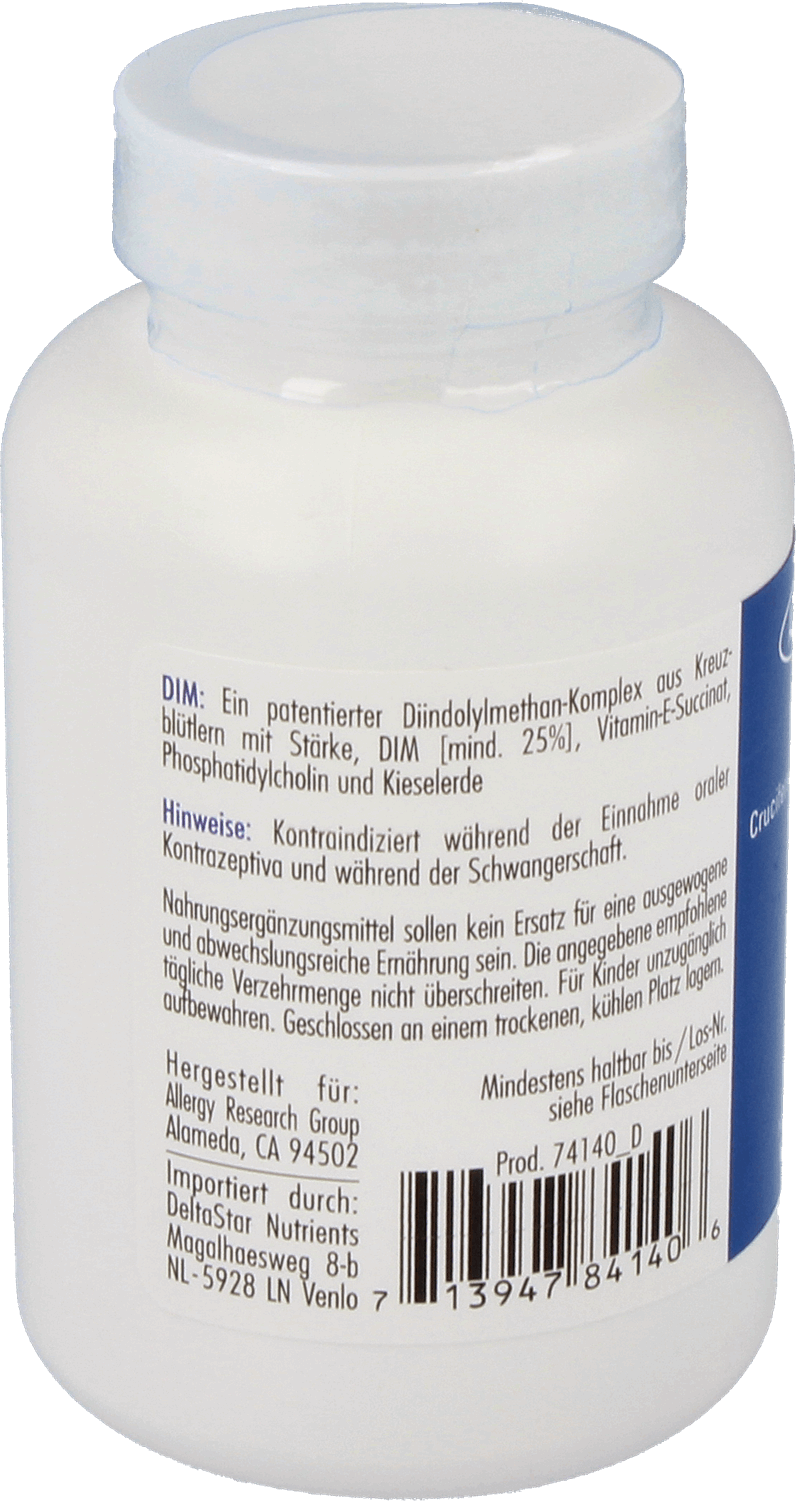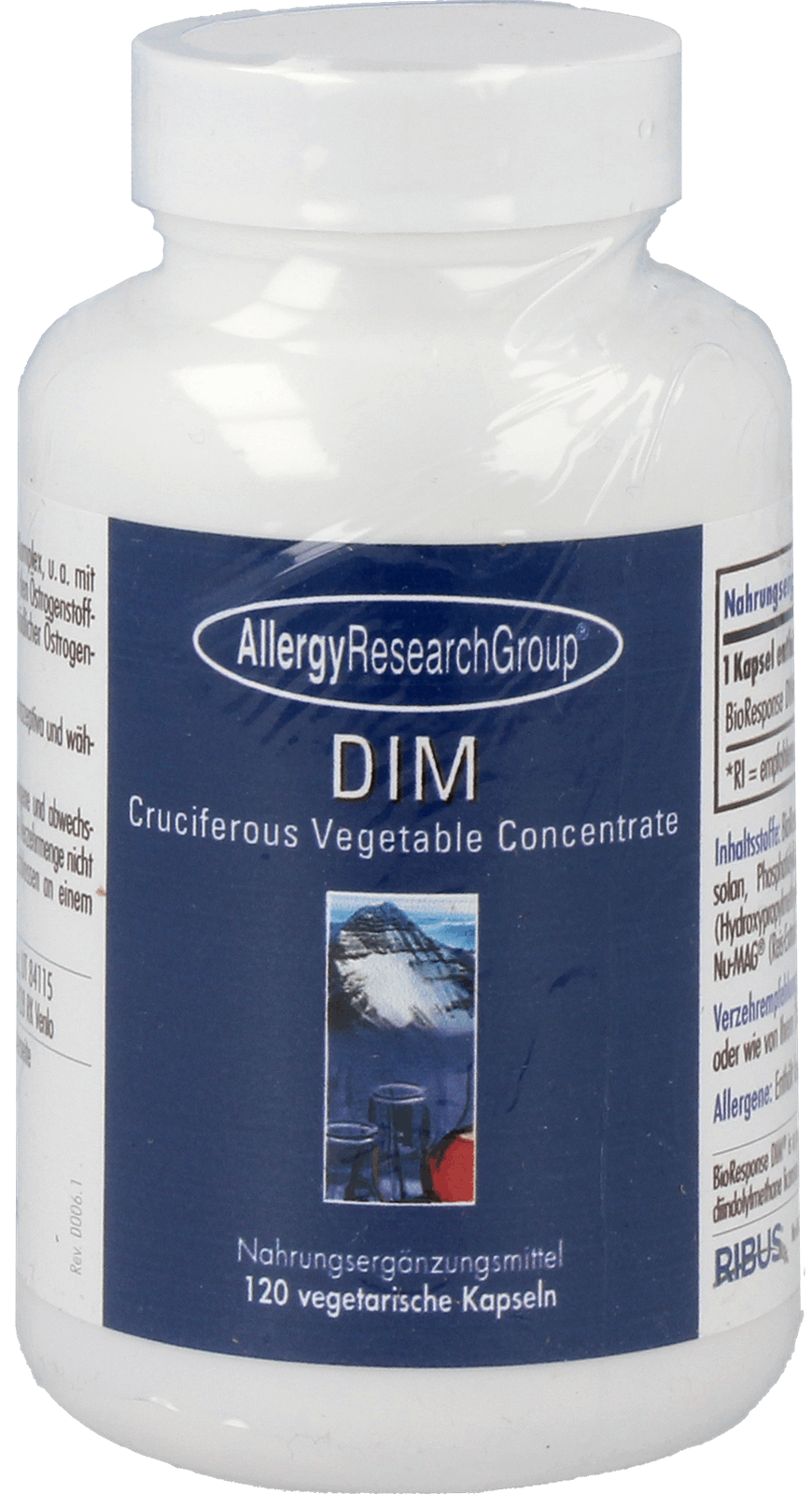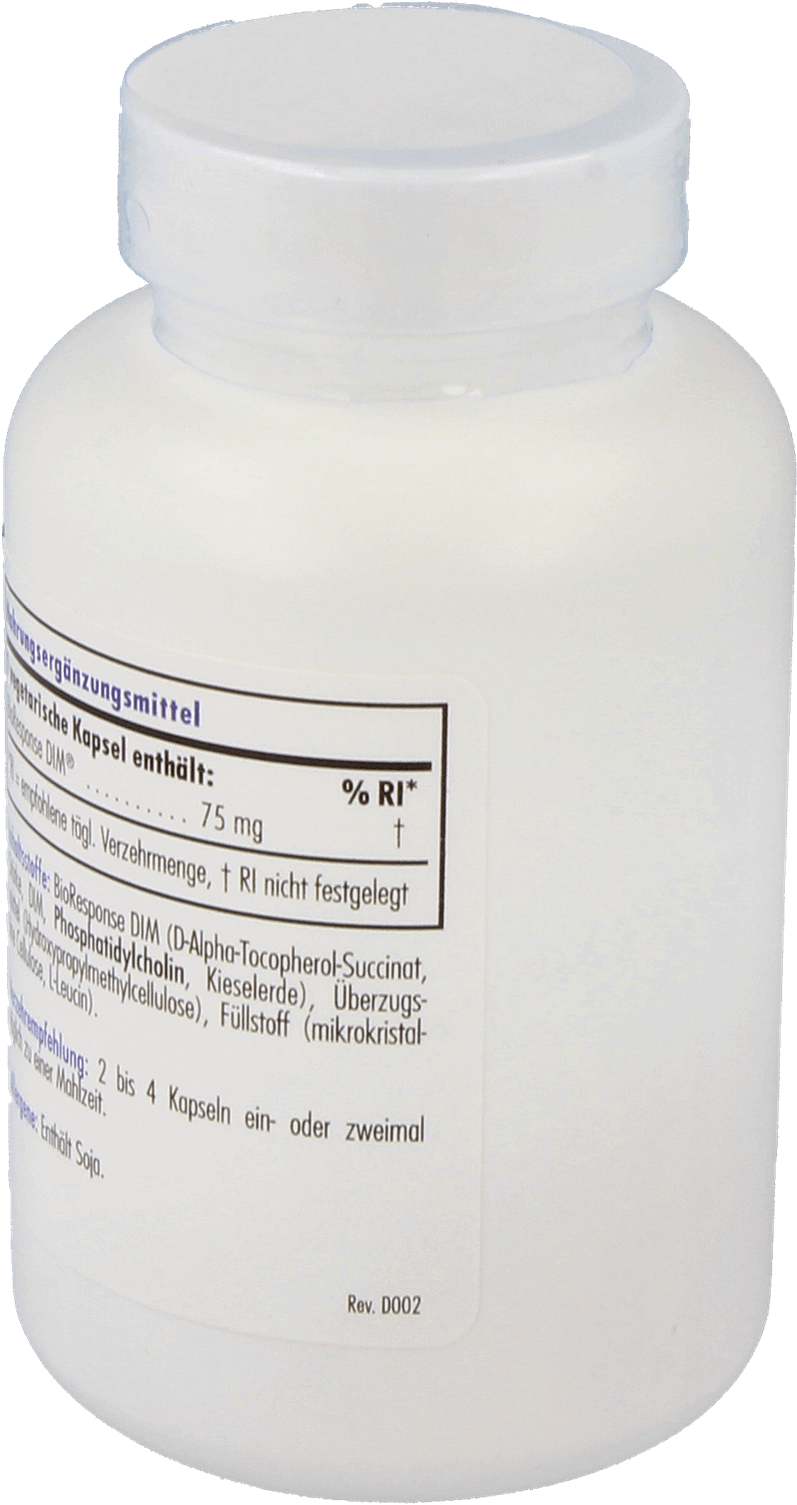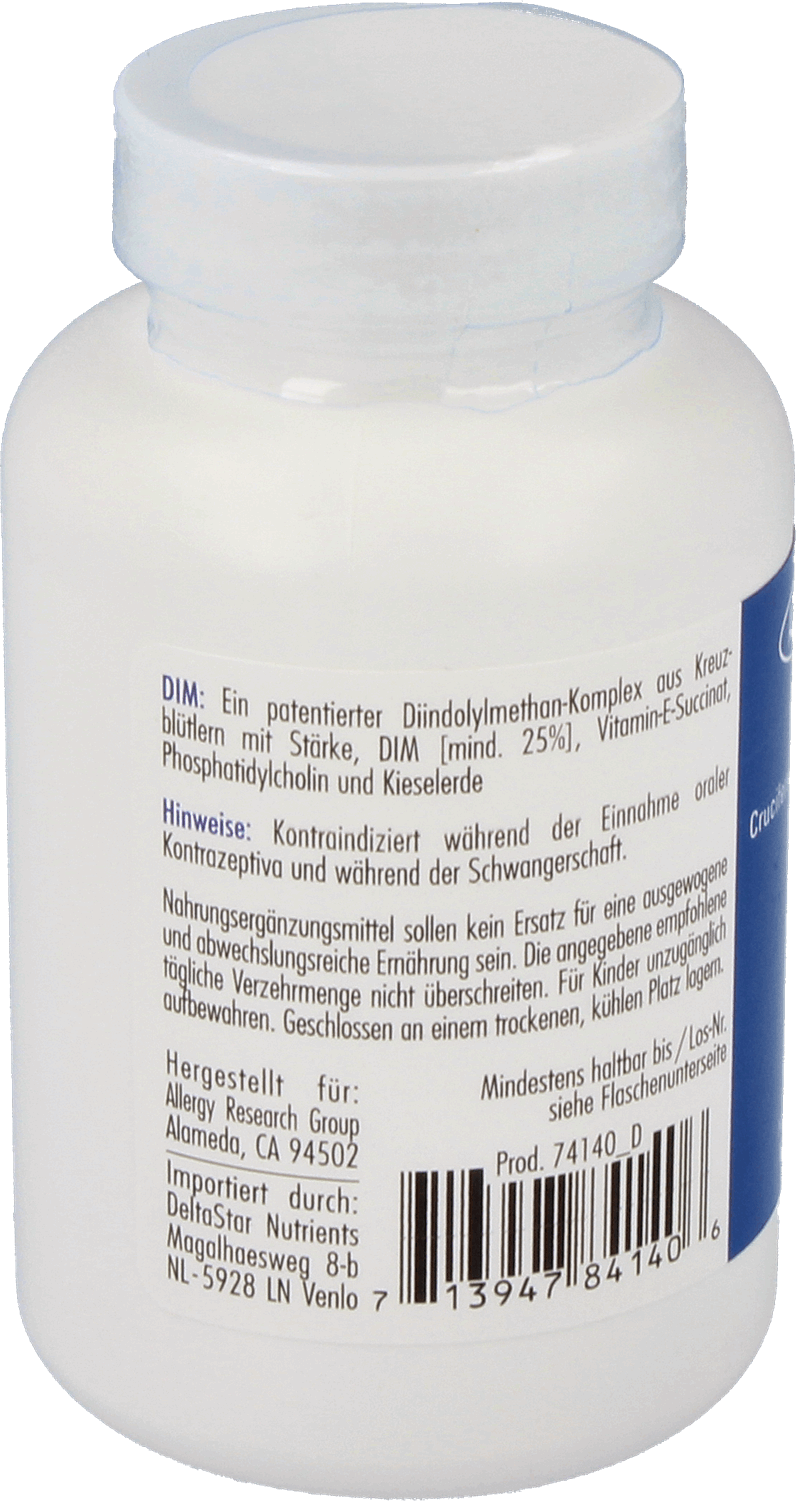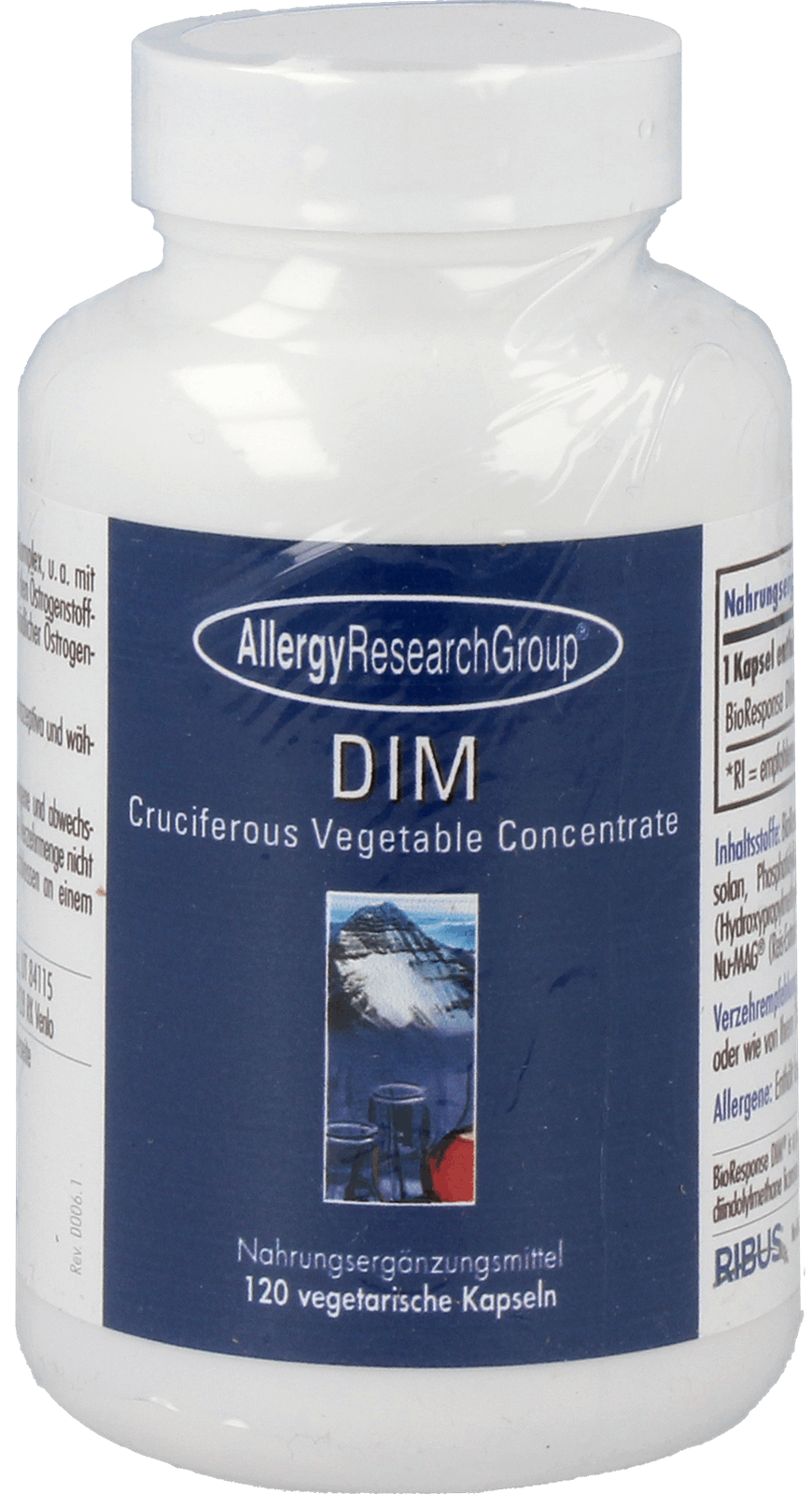 DIM® Enhanced Delivery System
75 mg BioResponse DiM®
Highest quality
The right choice
Product EAN:
713947741409
Product information
DIM Enhanced Delivery System
enthält 75 mg BioResponse DIM, eine Rezeptur mit reinem Di-Indolyl-Methan, einem Indol. Indole sind Substanzen, die in Pflanzen der Gattung der Kreuzblütler vorkommen und Grundbausteine von Alkaloiden, Hormonen und Neurotransmittern. Ihnen werden unterstützende Funktionen im Östrogen-Stoffwechsel zugeschrieben. Zur Familie der Kreuzblütler zählen viele wichtige Kulturpflanzen wie Weißkohl, Rotkohl, Brokkoli, Blumenkohl, Rosenkohl, Kohlrabi, Senf, Rettich, Radieschen, Meerrettich, Kresse und Wasabi. Hinweise: Kontraindiziert während der Einnahme oraler Kontrazeptiva. Gelegentlich auftretende Verfärbungen des Urins sind harmlos und lassen sich durch eine gesteigerte Flüssigkeitszufuhr vermeiden.
Hinweis:
Nahrungsergänzungsmittel sollen kein Ersatz für eine ausgewogene und abwechslungsreiche Ernährung sein.
*RI = recommended daily intake, ✝ RI not specified
Ingredients: Vitamin E (as D-α-Tocopherol), BioResponse DIM®, Phosphatidylcholine (Soy), Microcristalline Cellulose, Hydroxypropylmethylcellulose, Silicon Dioxide, Nu-Mag® (rice extract, rice hulls, gum arabic, sunflower oil)
Recommended use by the manufacturer:
One or two times daily 2 to 4 capsules or as directed by your health care practitioner.