DGL Synergy™
Highest quality
The right choice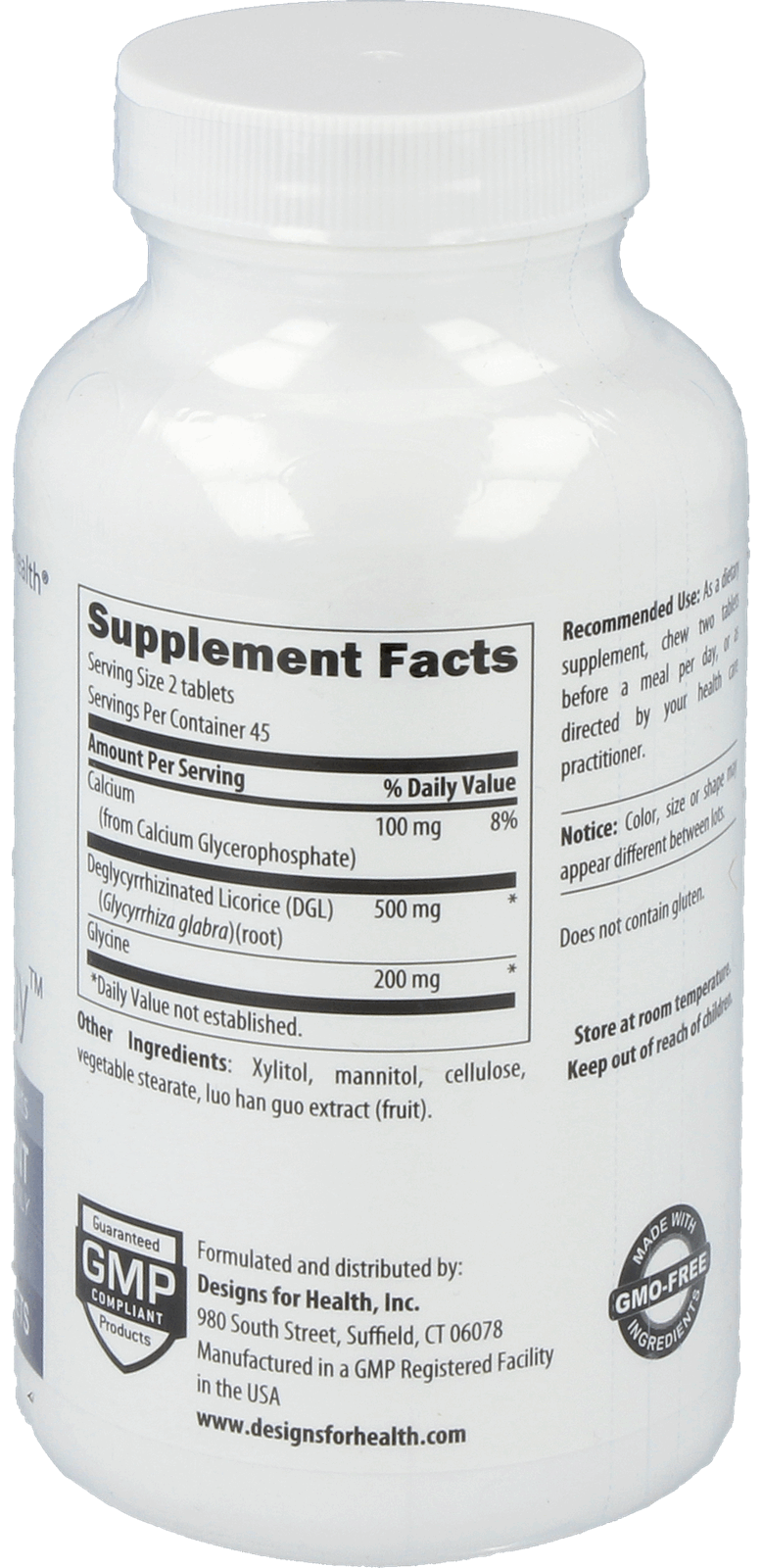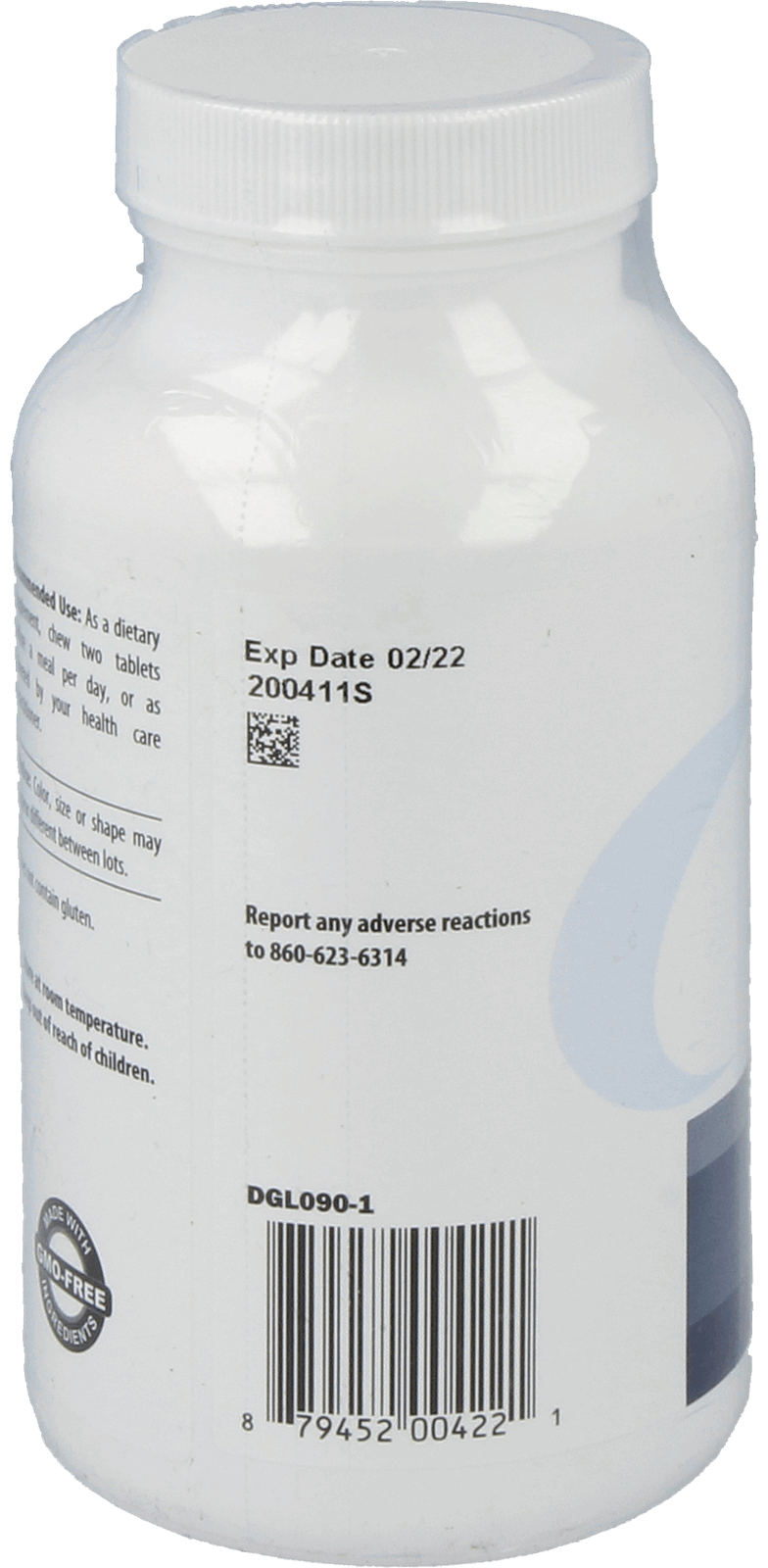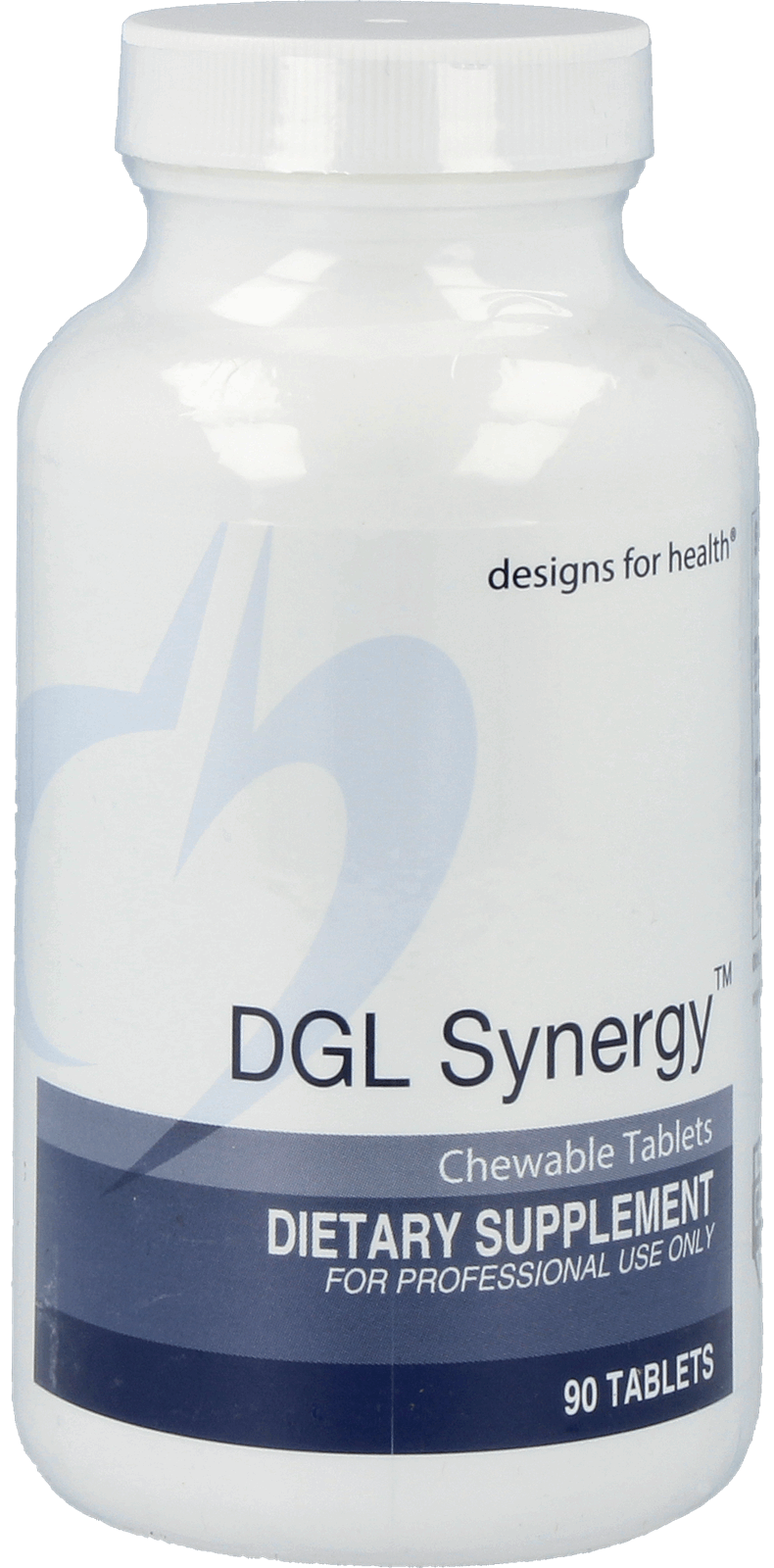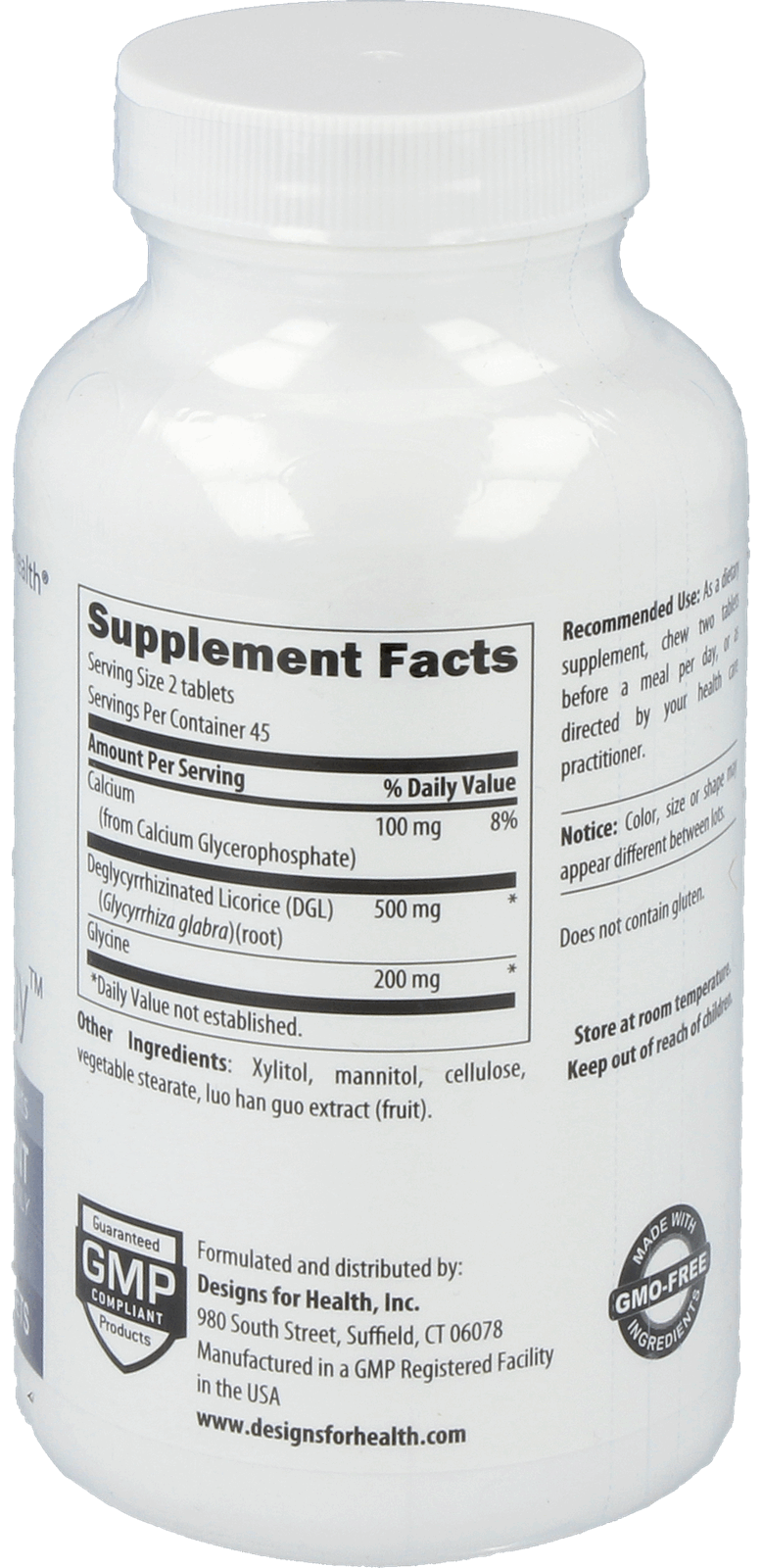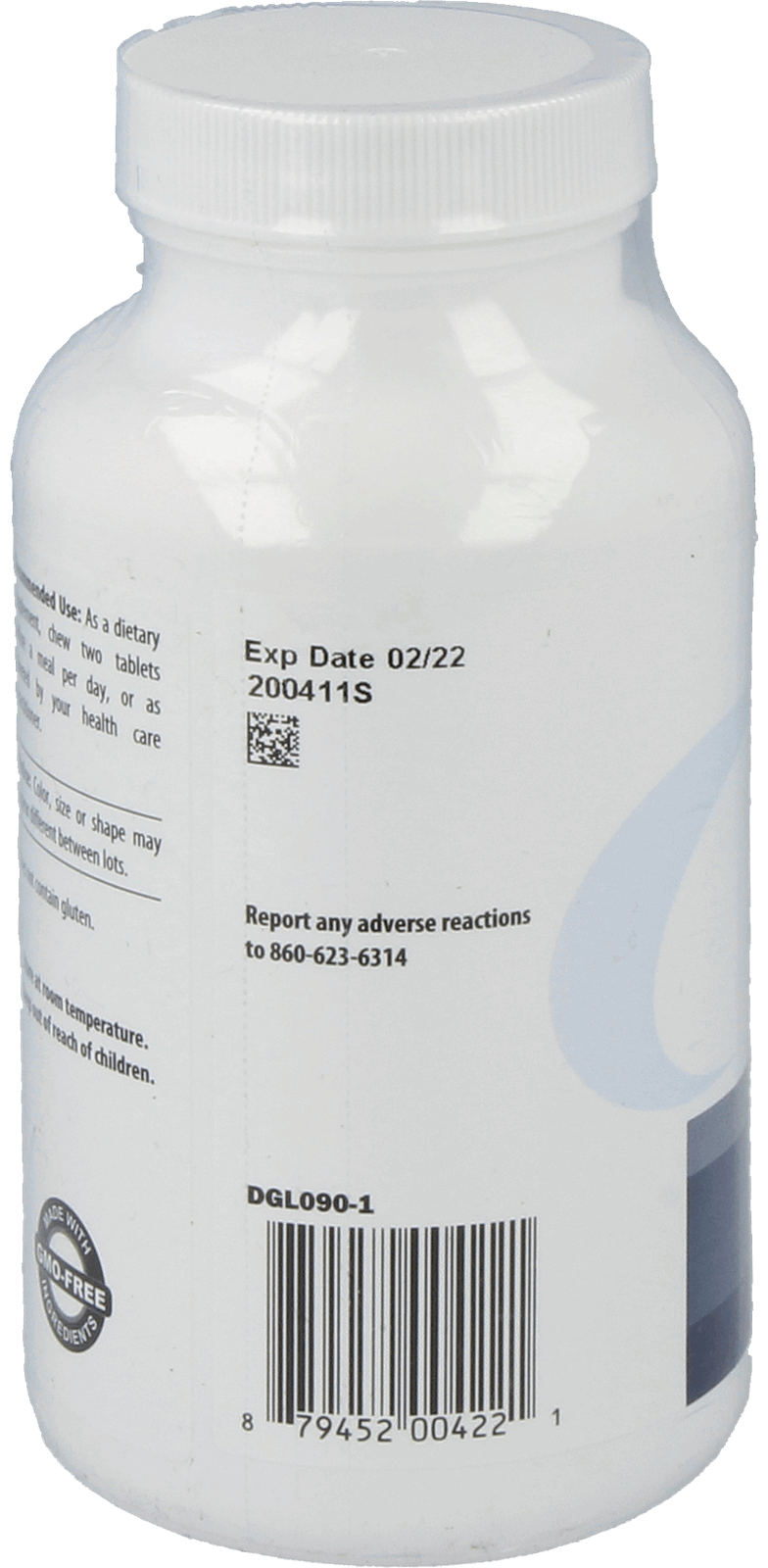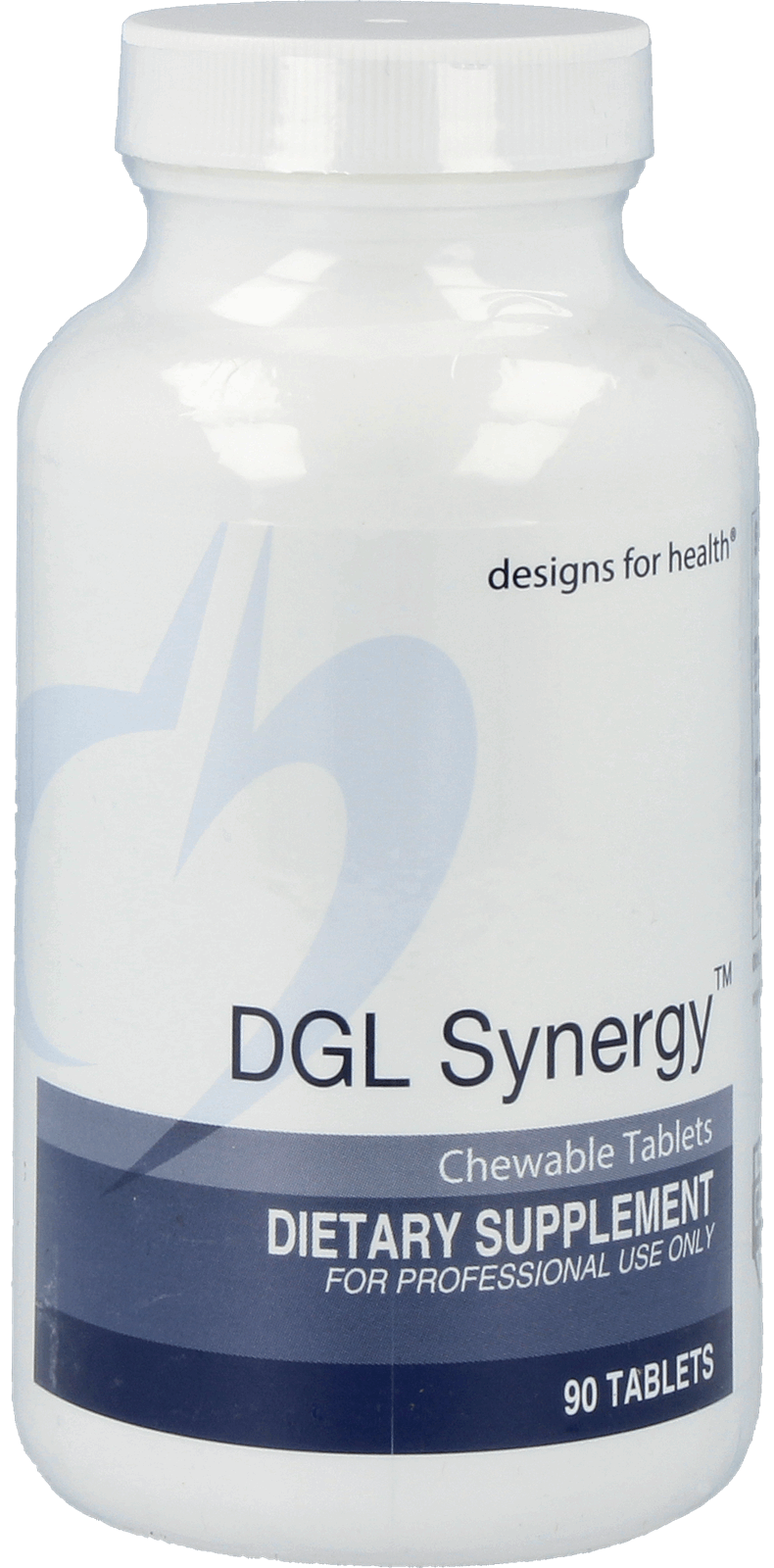 DGL Synergy™
Highest quality
The right choice
Product EAN:
879452004221
Product information
GastrointestinalDGL Synergy™ is a fast-acting, chewable formula of deglycyrrhizinated licorice (DGL) which offers support for the gastric mucosa.** It contains a standardized high-quality form of DGL, the amino acid glycine, and calcium in the form of calcium glycerophosphate. DGL Synergy™ has a pleasant licorice flavor and is fructose and sugar-free. It is sweetened with the polyols xylitol and mannitol, and the plant extract luo han guo.
Licorice (Glycyrrhiza glabra)
250 mg
✝
*RI = recommended daily intake, ✝ RI not specified
Ingredients: Calcium, Glycine, Licorice (
Glycyrrhiza glabra
), Mannitol, Cellulose, Vegetable Stearate, Luo Han Guo (
Siraitia grosvenorii
), Xylitol
Recommended use by the manufacturer:
Chew 2 tablets before a meal per day, or as directed by your health care practitioner.
Contains no known allergens