Annatto-E™ Synergy
Highest quality
The right choice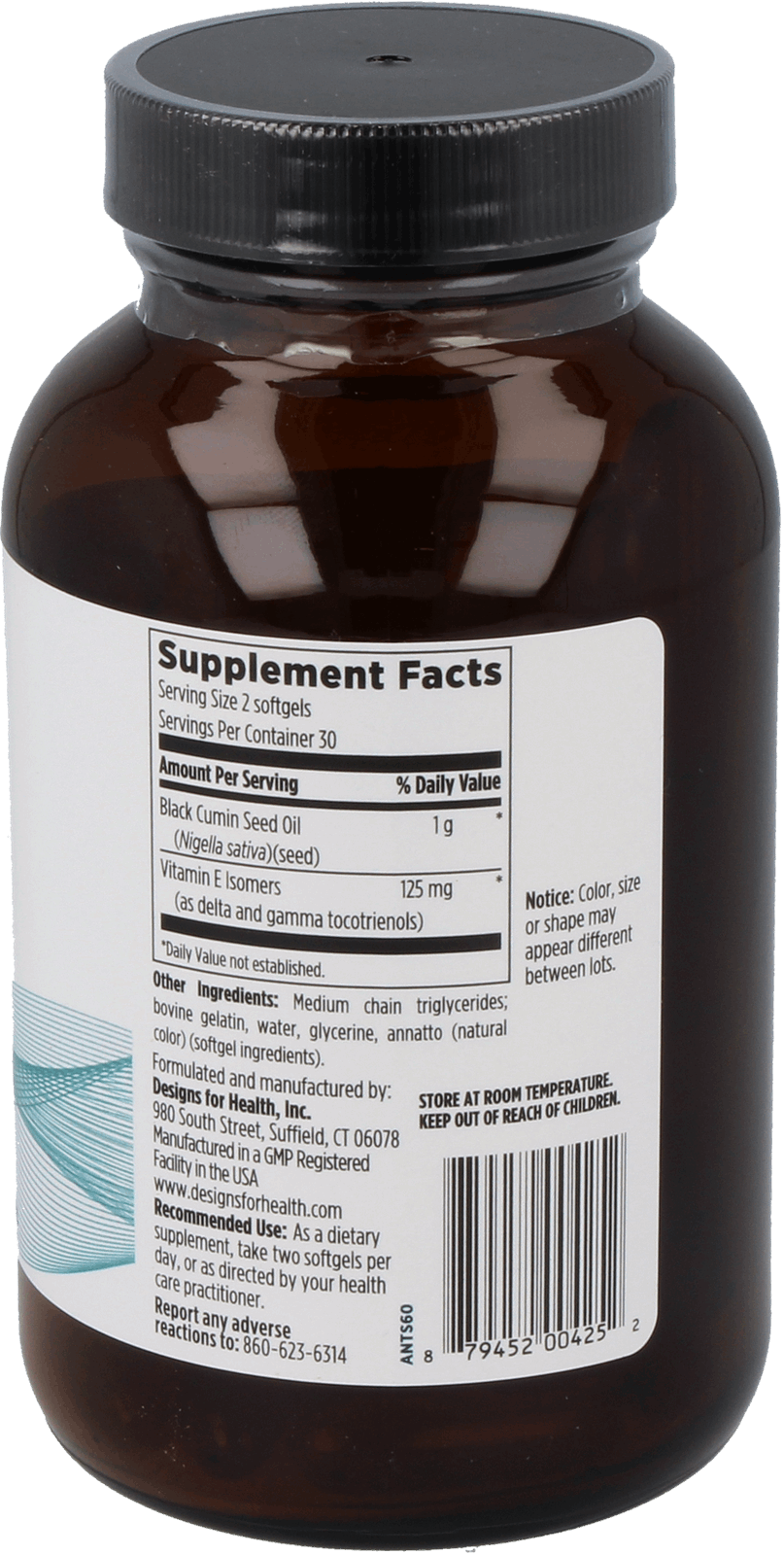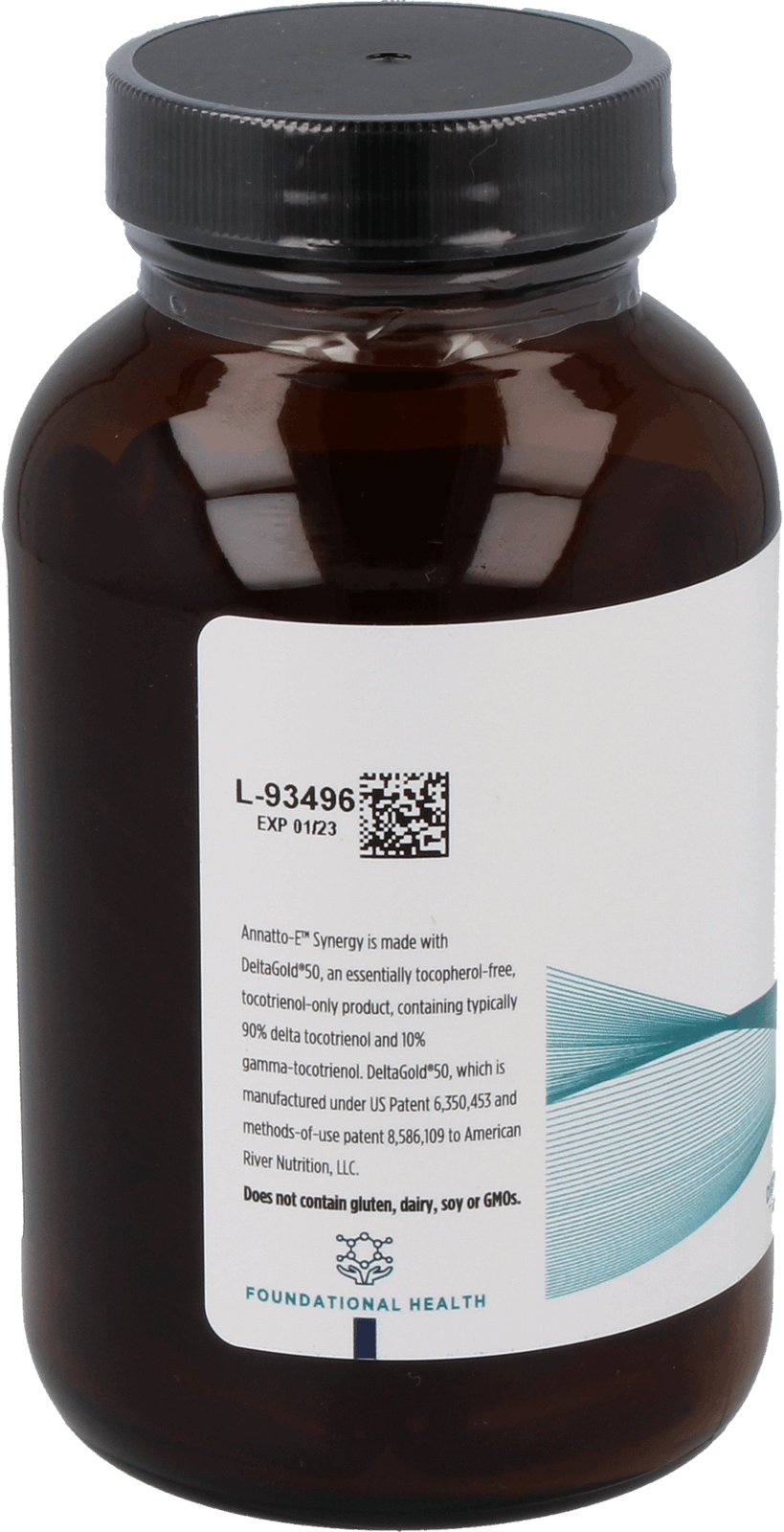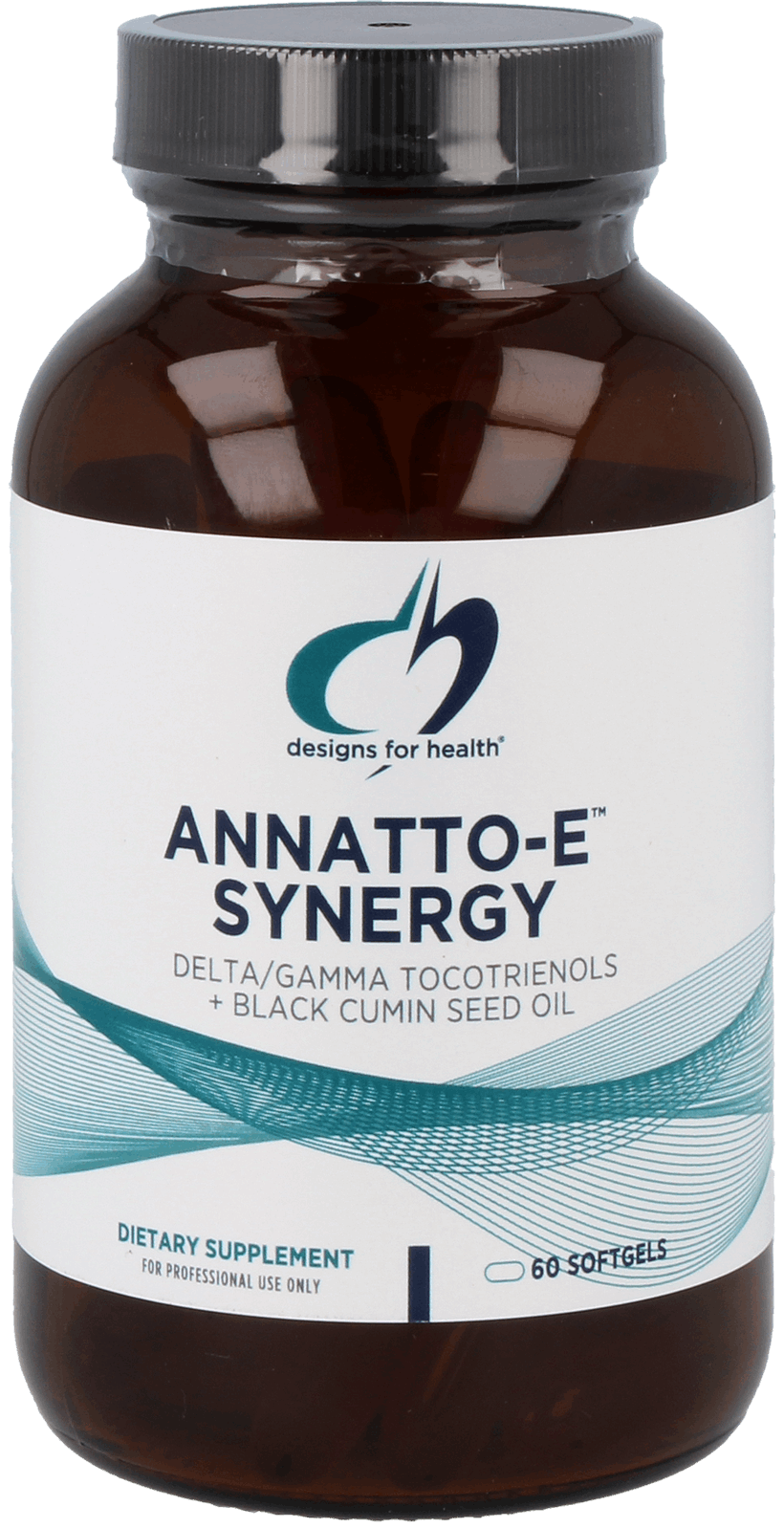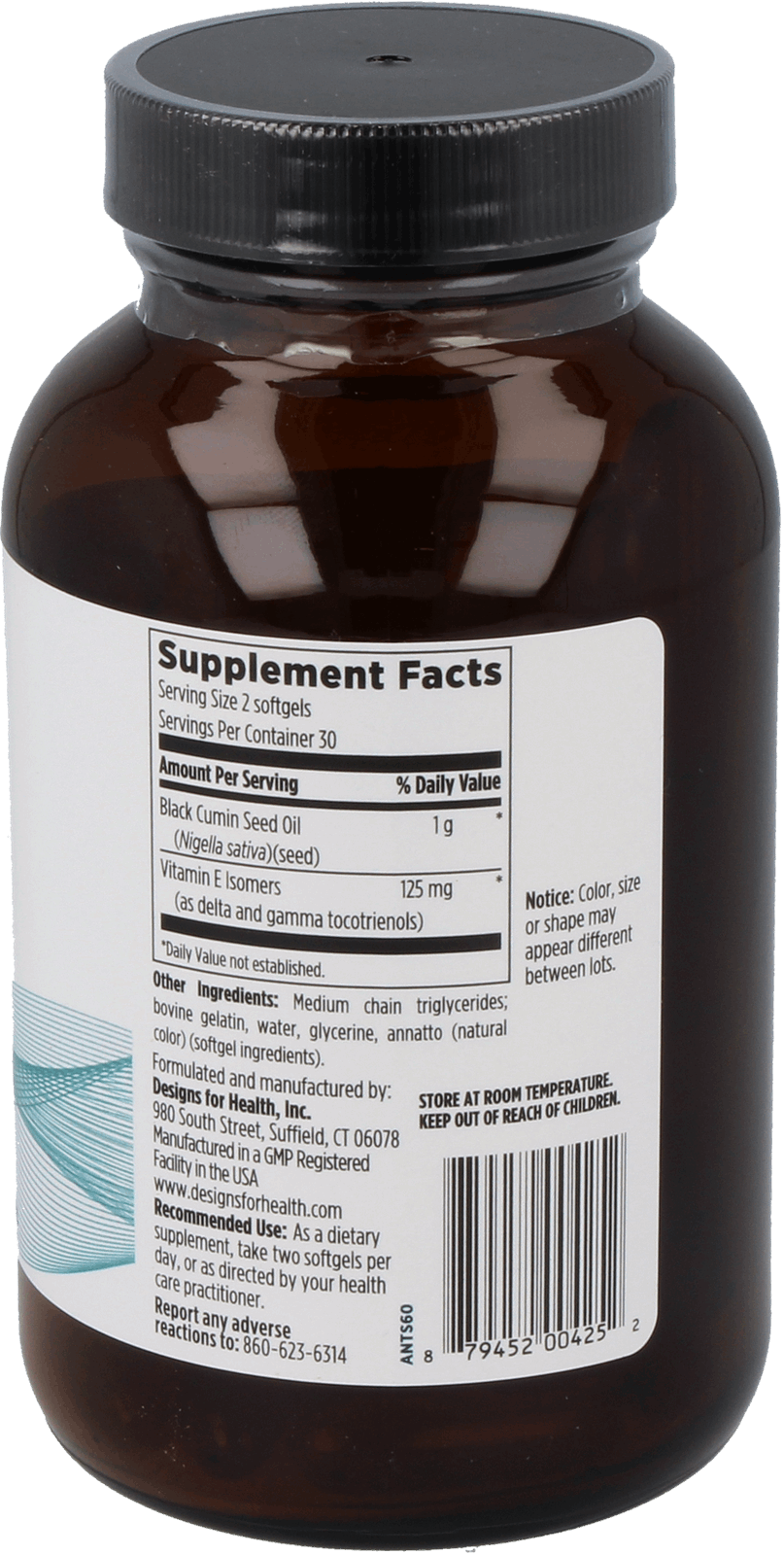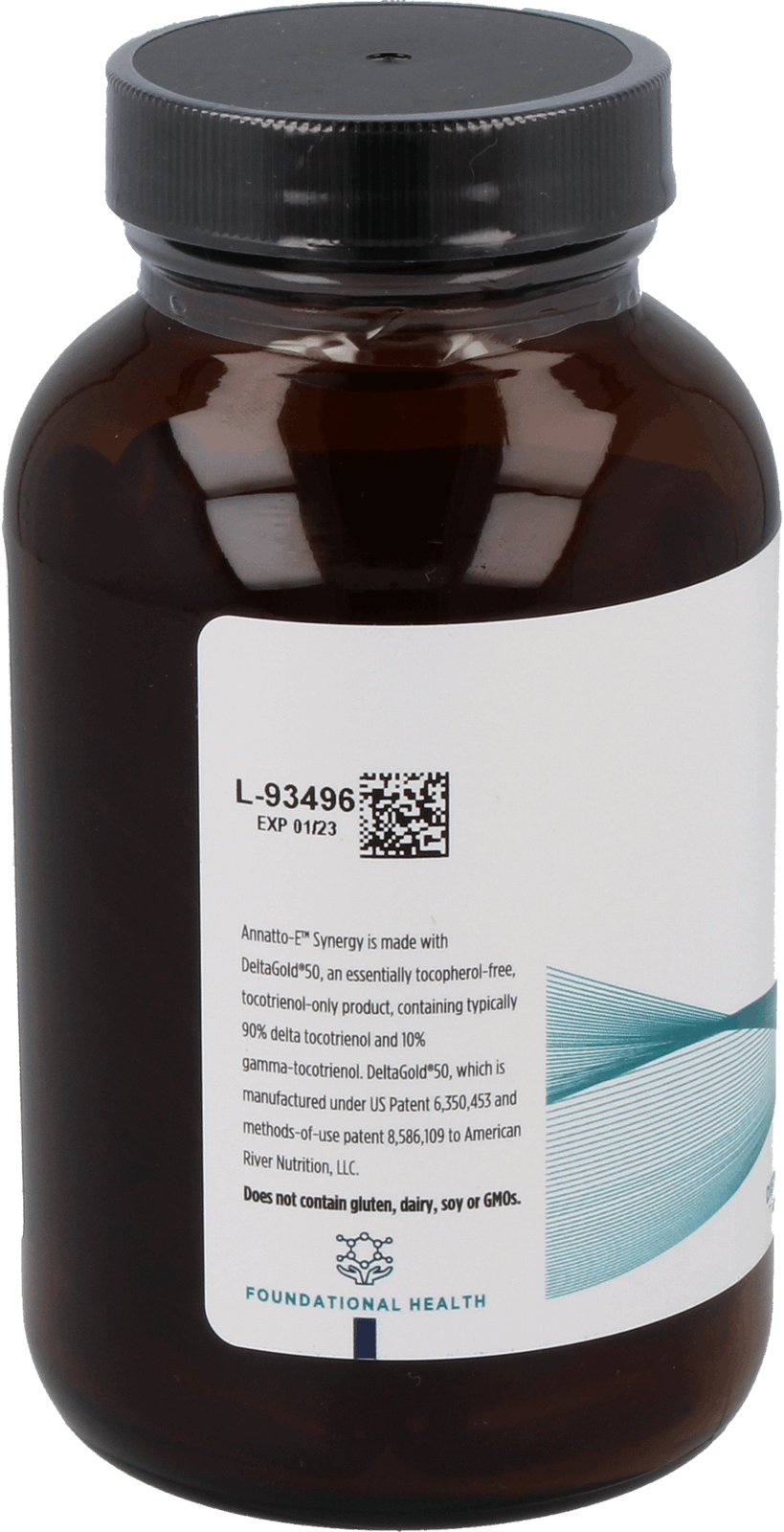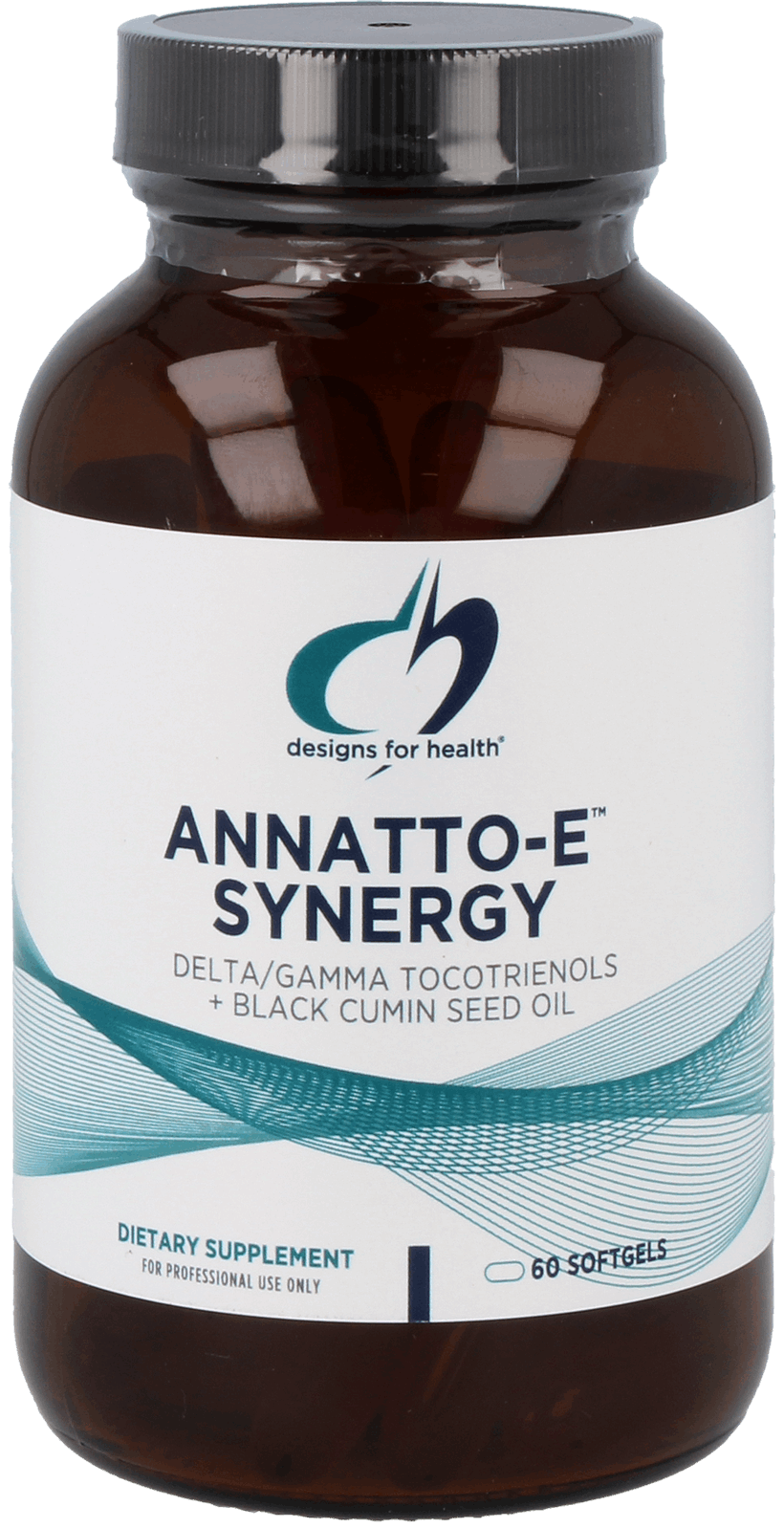 Annatto-E™ Synergy
Highest quality
The right choice
60 Softgels
New delivery on the way - available in 2-6 weeks
Product EAN:
879452004252
Product information
Annatto-E™ Synergy
is a unique tocopherolsfree, tocotrienols-only product, containing 125 mg tocotrienols along with 1 g black cumin seed oil Nigella sativa
per two softgel serving. The synergistic combination of tocotrienols and black cumin makes it most efficacious for supporting a healthy inflammatory response, healthy lipid levels, and for defending against oxidative stress. The tocotrienols are extracted from the South American annatto bean and contain 90% delta-tocotrienol and 10% gammatocotrienol. For best results, this product should not be taken within six hours of taking a vitamin E supplement containing d-alpha tocopherol.Note: Food supplements should not be used as a substitute for a varied and balanced diet.
Mixed Tocotrienols
62,5 mg
✝
Black Cumin Seed Oil (Nigella sativa)
500 mg
✝
*RI = recommended daily intake, ✝ RI not specified
Ingredients: Mixed Tocotrienols, Medium Chain Triglycerides, Black Cumin Seed Oil (
Nigella sativa
), Natural Color (Annatto), Water, Gelatin, Glycerin
Recommended use by the manufacturer:
Take 2 capsules per day, or as directed by your health care practitioner.
Contains no known allergens