Animal Parade® KidGreenz®
Gemüse-Extrakte für Kinder
Highest quality
The right choice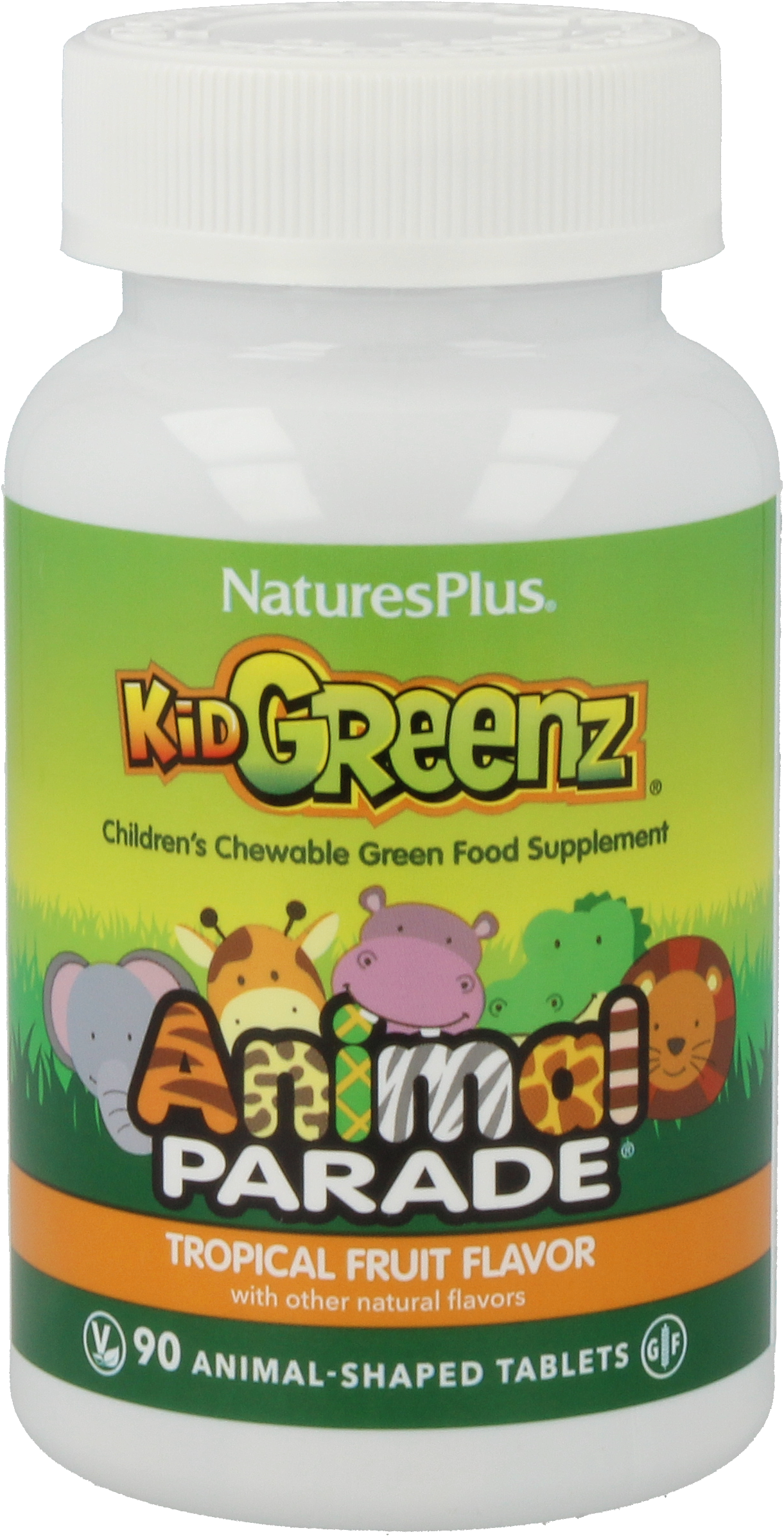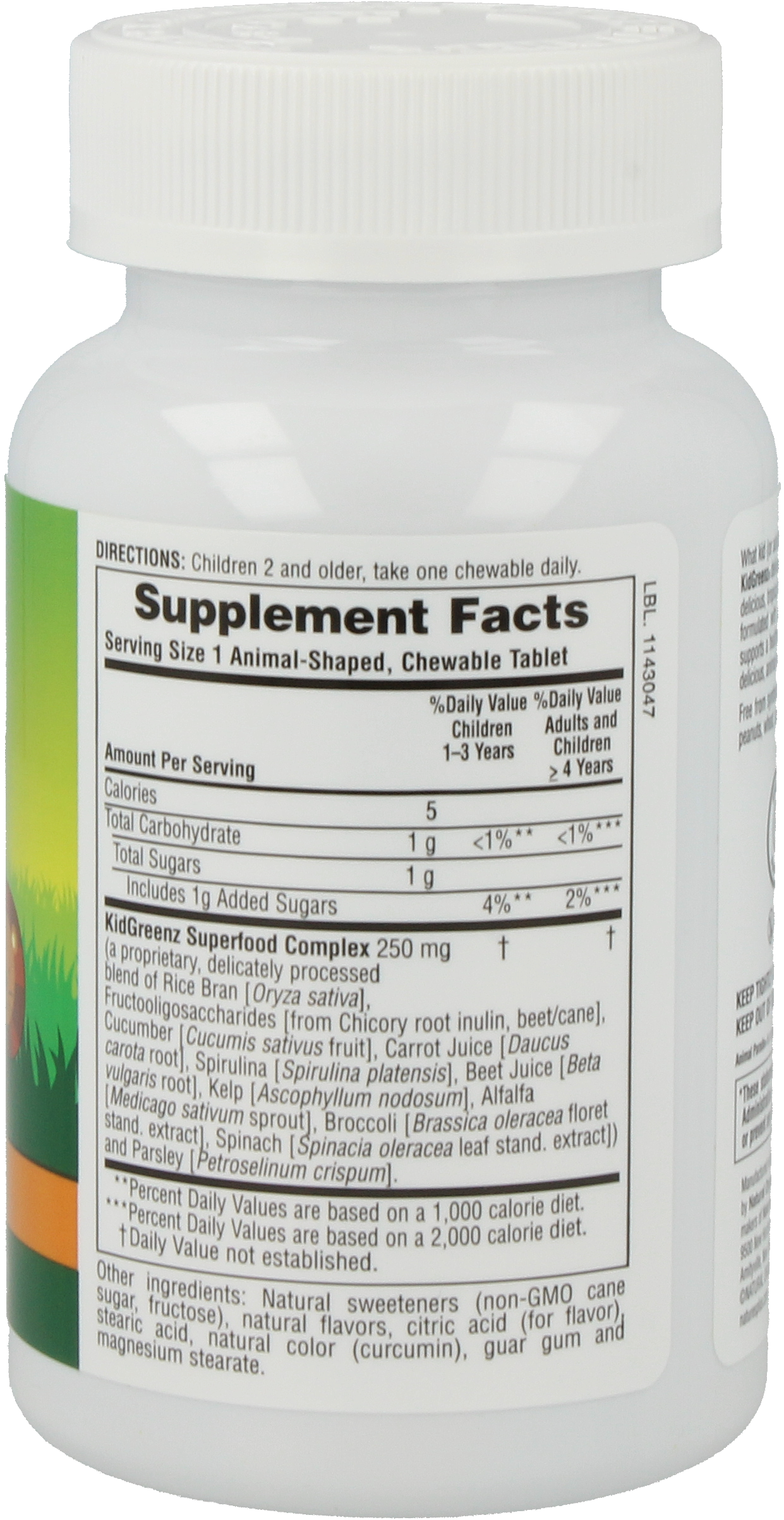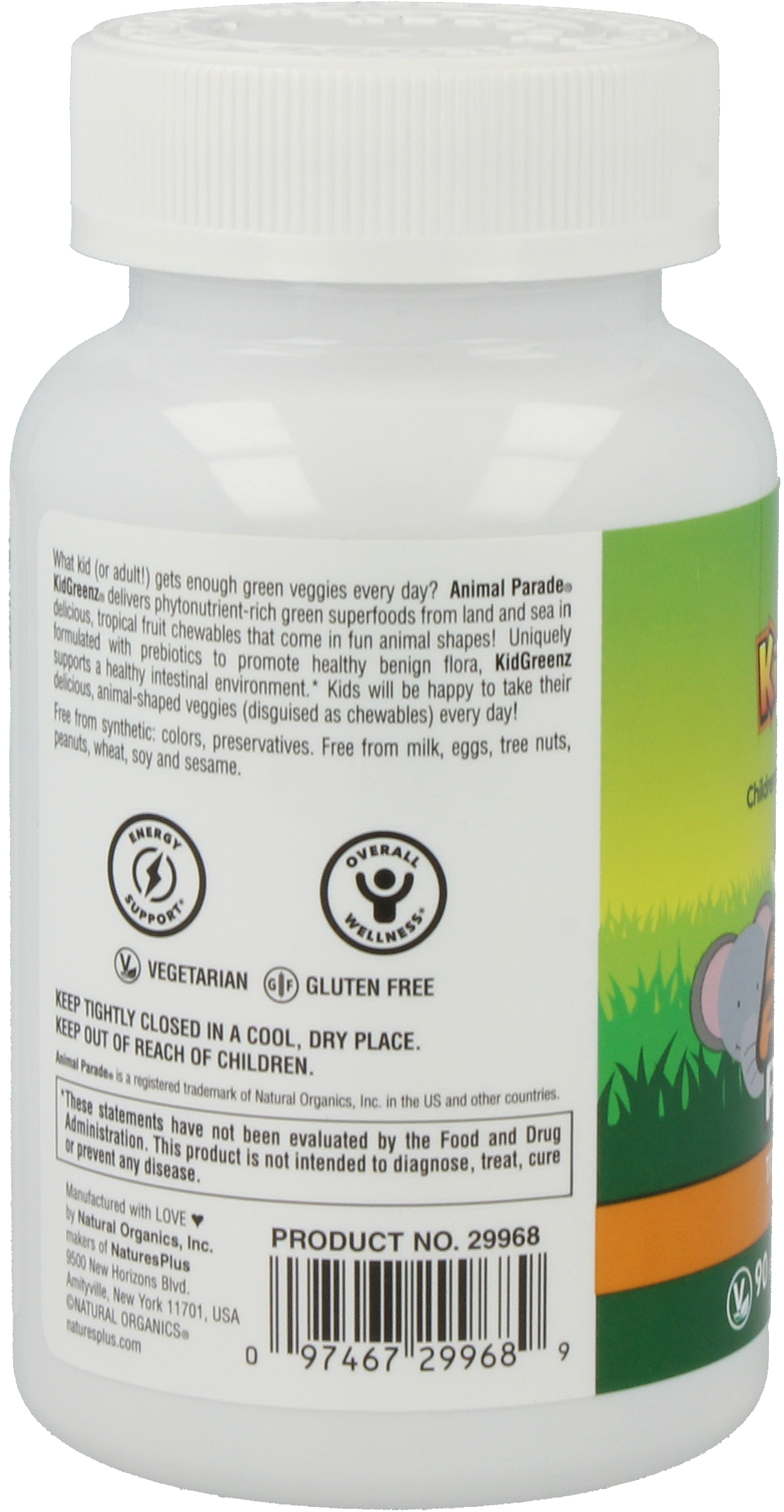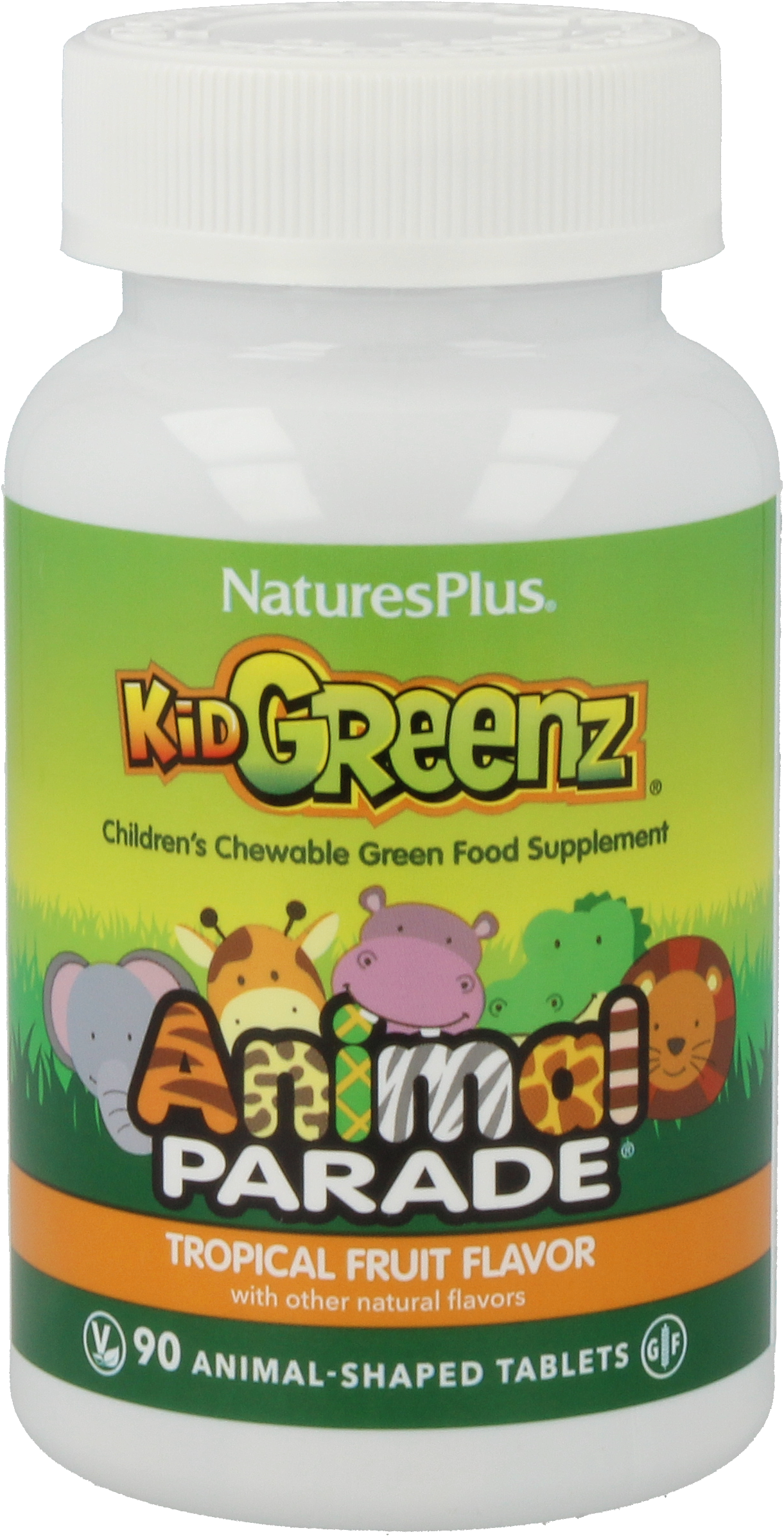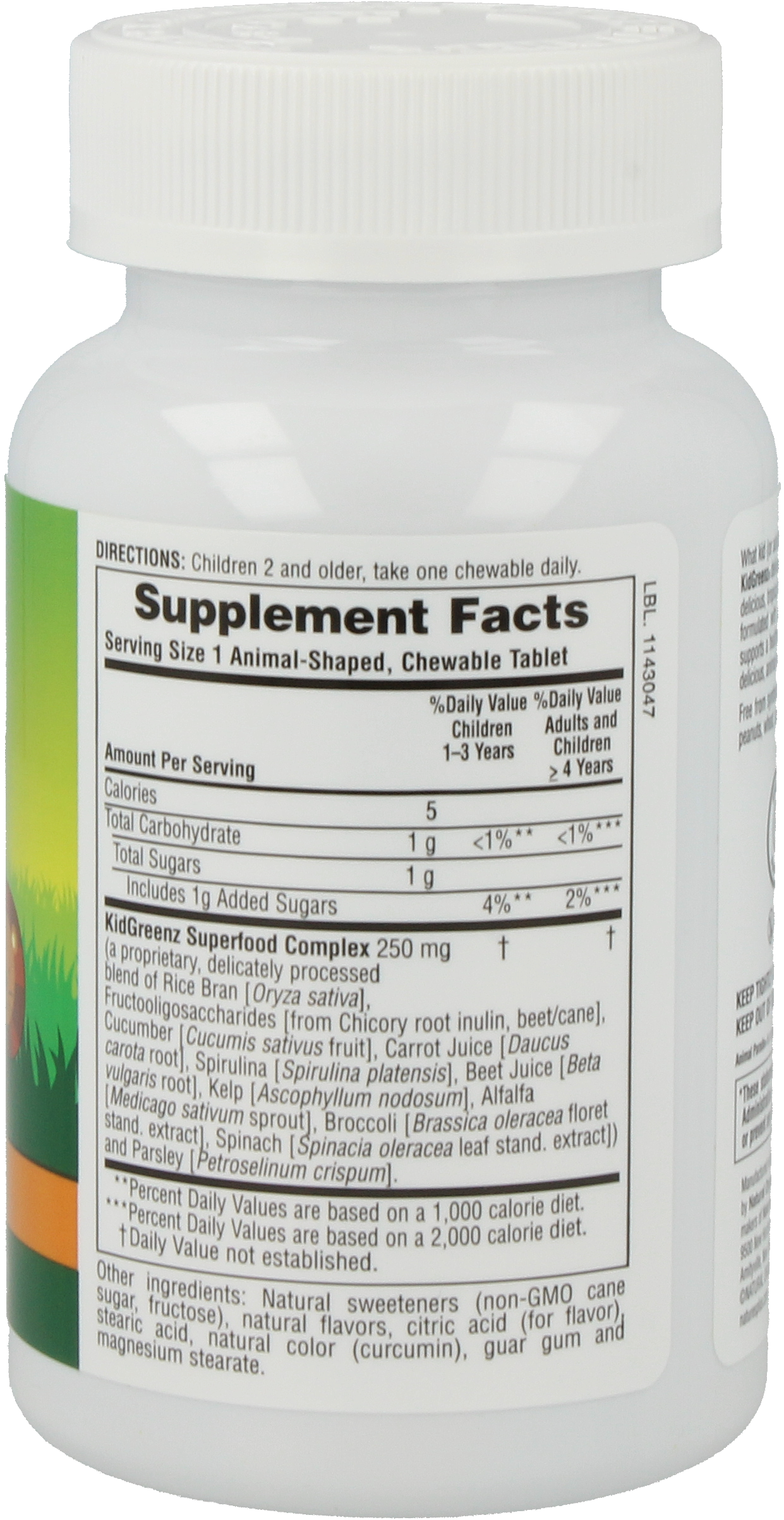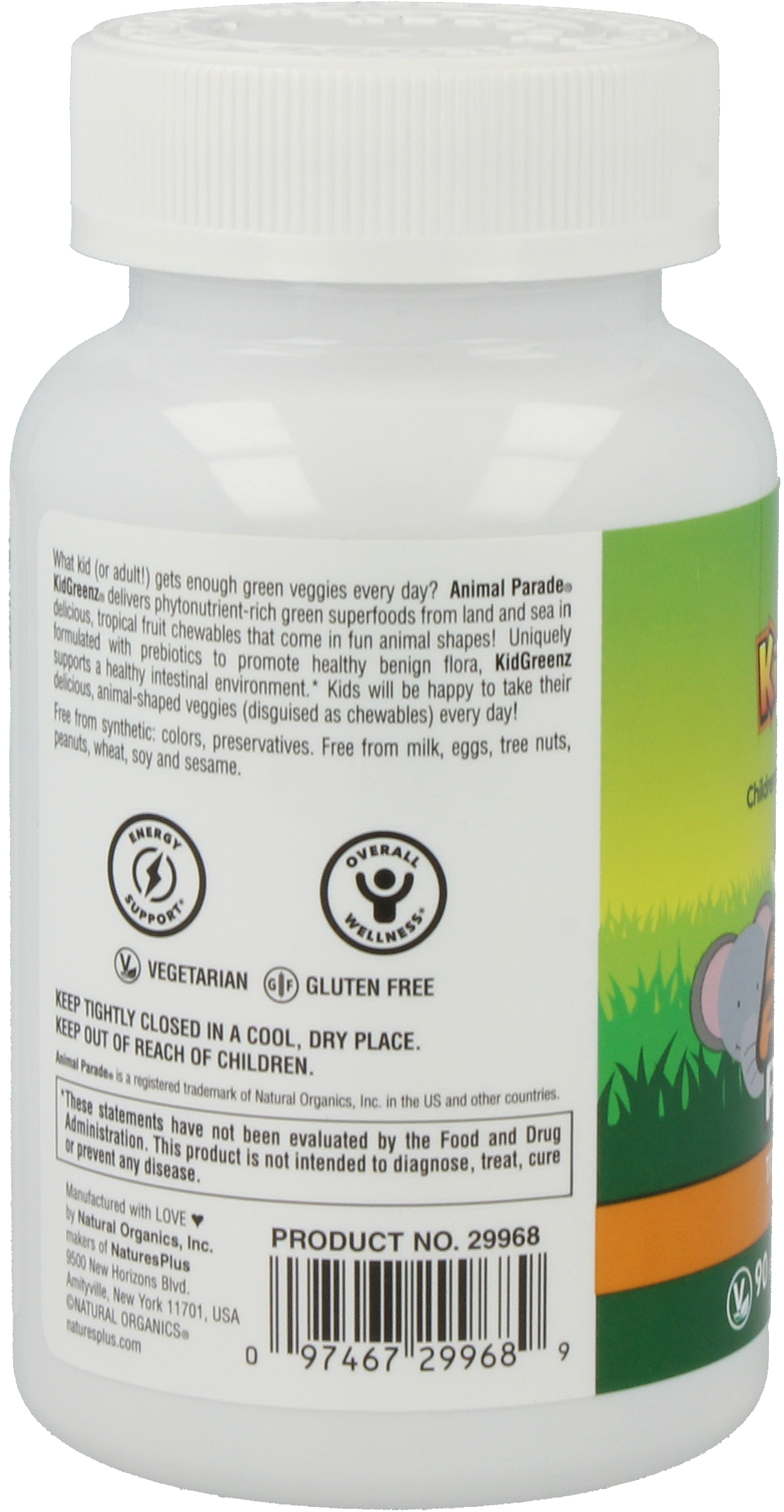 Animal Parade® KidGreenz®
Gemüse-Extrakte für Kinder
Highest quality
The right choice
Product information
Note: Food supplements should not be used as a substitute for a varied and balanced diet.
1 Tozenges animal shape contains:
% RI*
KidGreenz Superfood Complex
250 mg
✝
*RI = recommended daily intake, ✝ RI not specified
Ingredients: KidGreenz Superfood Complex, Natural Flavors, Fructose, Tropical Fruit Flavor, Citric Acid, Magnesiumstearate, Stearic Acid, Natural Color, Guar Gum
Recommended use by the manufacturer:
Once daily 1 chewable tablet. For children aged two and older.
Contains no known allergens