Adrenal
natural glandular
Highest quality
The right choice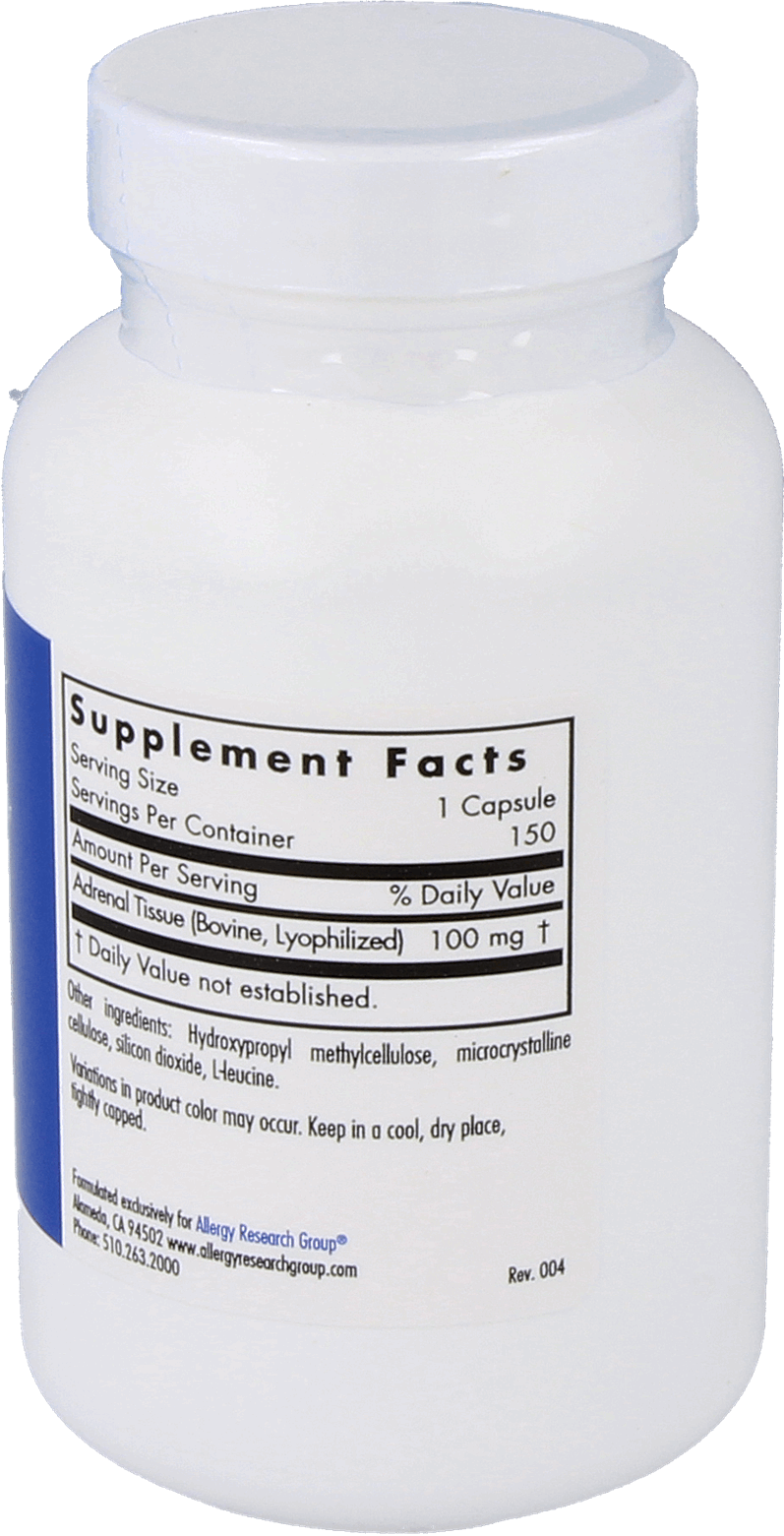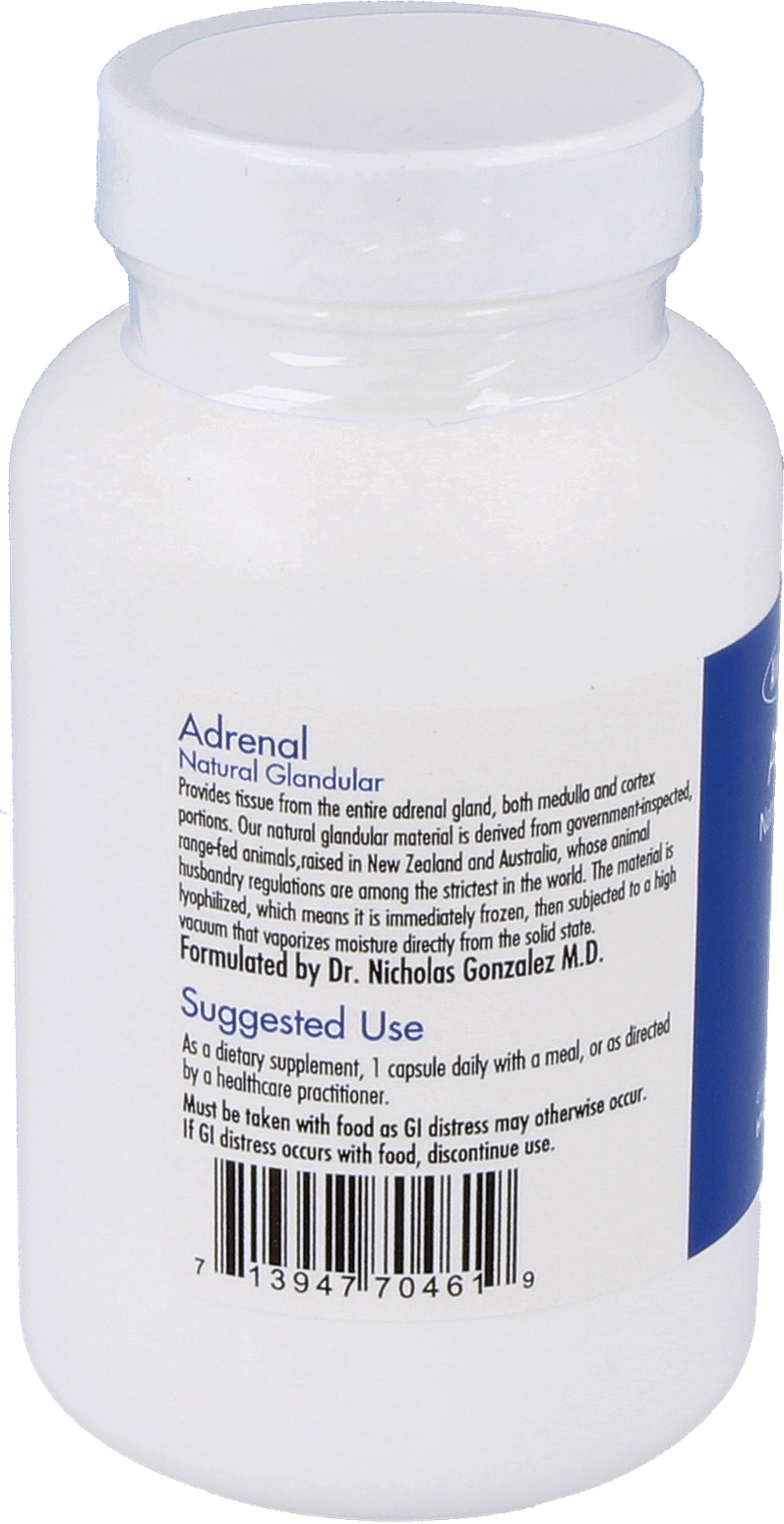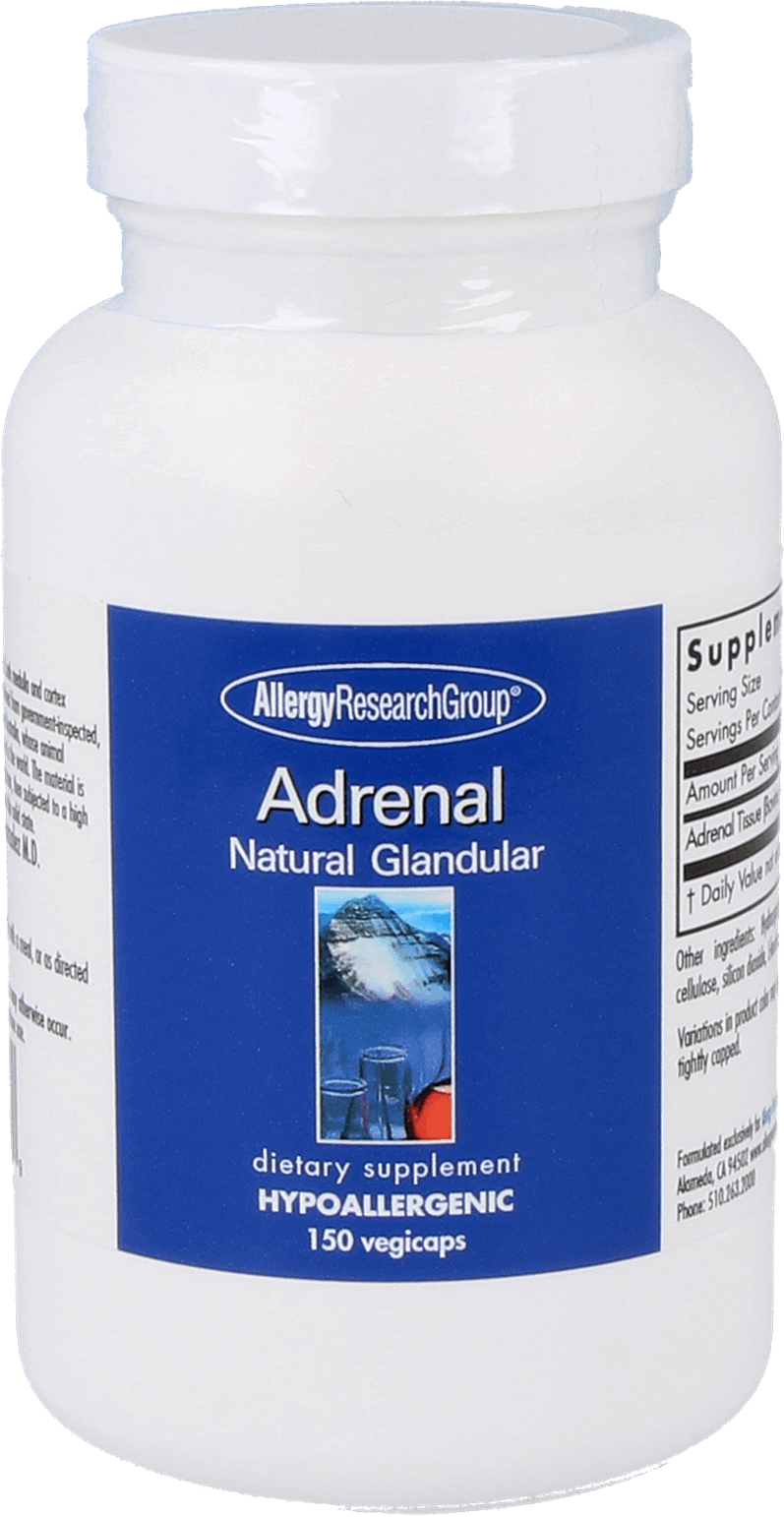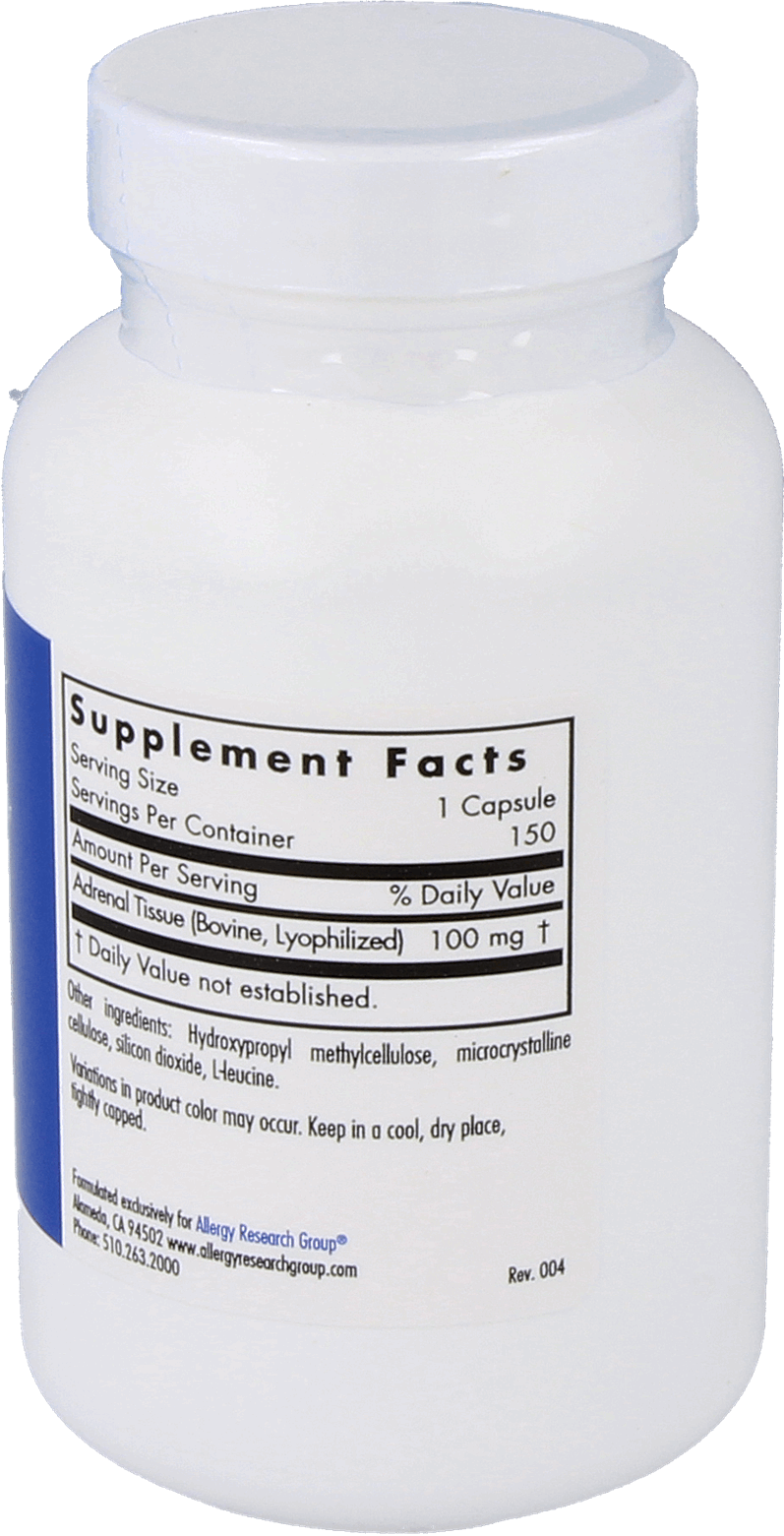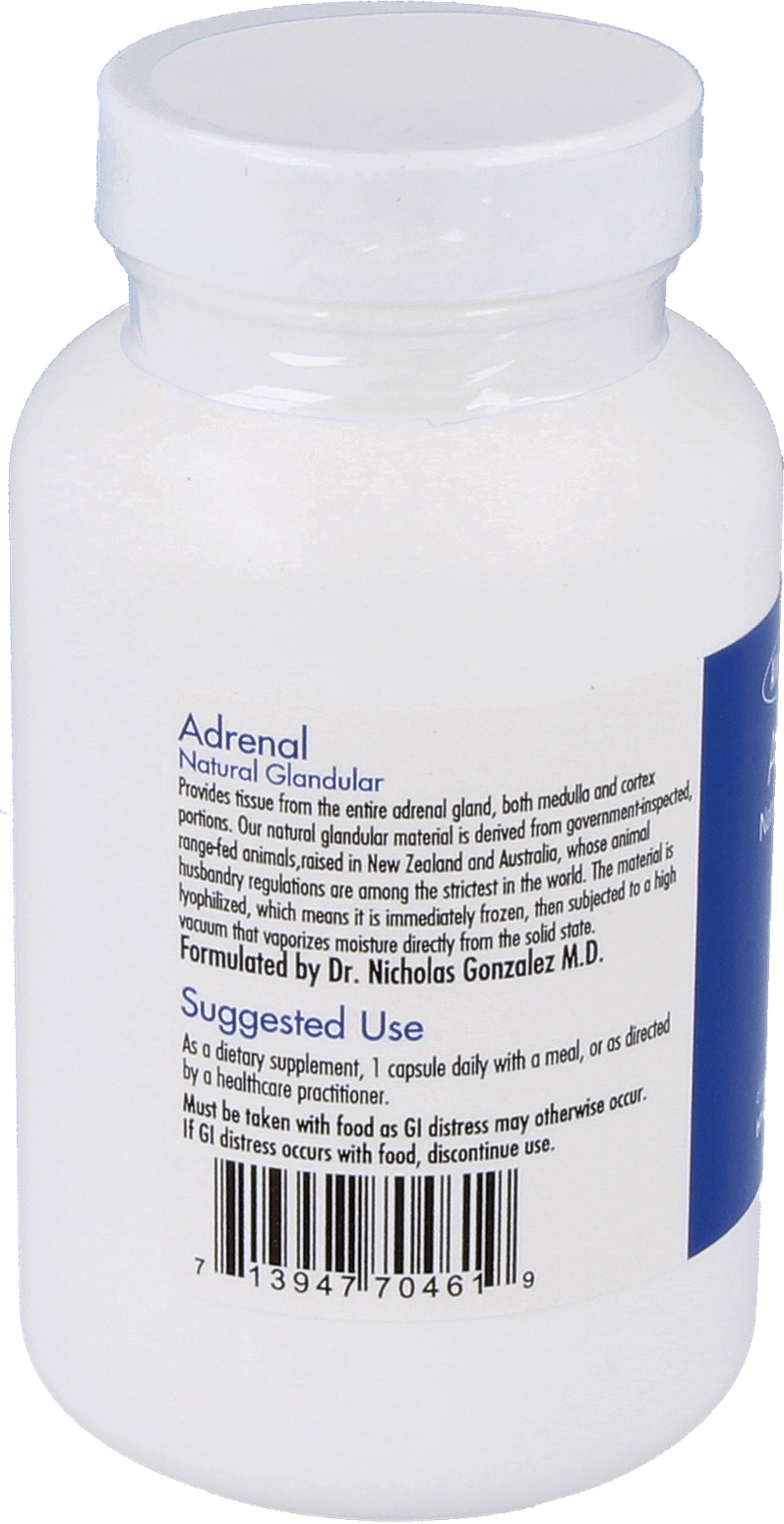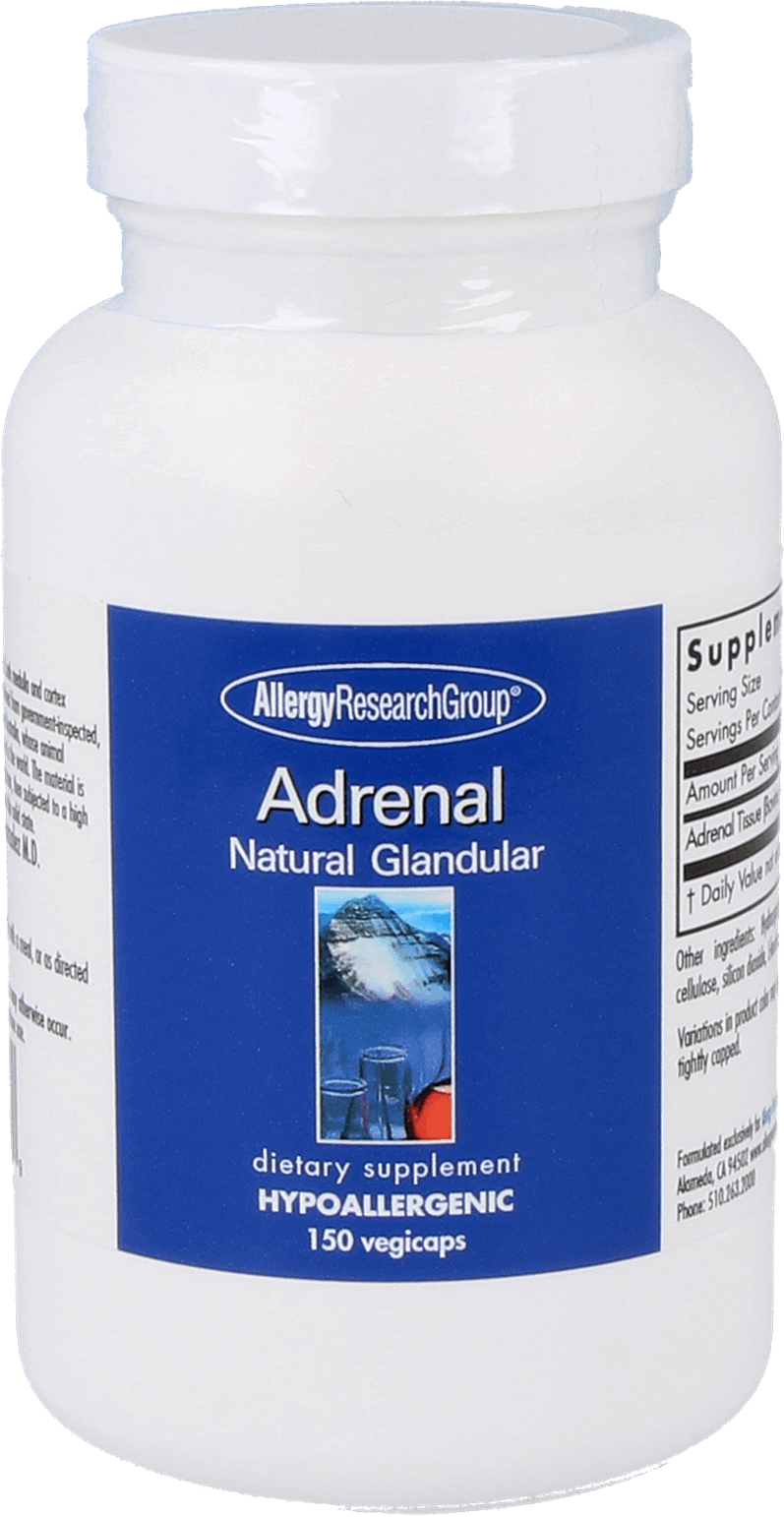 Adrenal
natural glandular
Highest quality
The right choice
Product EAN:
713947704619
Product information
Adrenal
enthält Gewebe aus der gesamten Nebenniere, sowohl Medulla- als auch Cortex-Teile.Allergy Research Group legt besonderen Wert auf die Reinheit des verwendeten Drüsenmaterials. Um einwandfreie Qualität zu gewährleisten, wurde ein strenges Herstellungsprotokoll entwickelt.Das verwendete natürliche Drüsenmaterial stammt von staatlich kontrollierten Tieren, die in Neuseeland und Australien aufgezogen werden. Die Tierhaltungsvorschriften dort gehören zu den strengsten der Welt. Das Material wird gefriergetrocknet. Dabei wird es sofort eingefroren und anschließend mit Hilfe eines Vakuums getrocknet. (Formuliert von Dr. Nicholas Gonzalez M.D. einer der führende Experten auf diesem Gebiet)
Hinweis:
Nahrungsergänzungsmittel sollen kein Ersatz für eine ausgewogene und abwechslungsreiche Ernährung sein.
Adrenal Tissue (Bovine)
100 mg
✝
*RI = recommended daily intake, ✝ RI not specified
Ingredients: Adrenal Tissue (Bovine), Microcristalline Cellulose, Silicon Dioxide, L-Leucine, Hydroxypropylmethylcellulose Phtalate
Recommended use by the manufacturer:
Daily 1 capsule with a meal or as directed by your health care practitioner.
Contains no known allergens