GastroCleanse
Combination for colon cleansing and detoxification
Contains psyllium husks and activated charcoal
With Oregon grape root, chlorophyll, and pectin
Also contains magnesium and vitamin C
Hypoallergenic, vegetarian and gluten free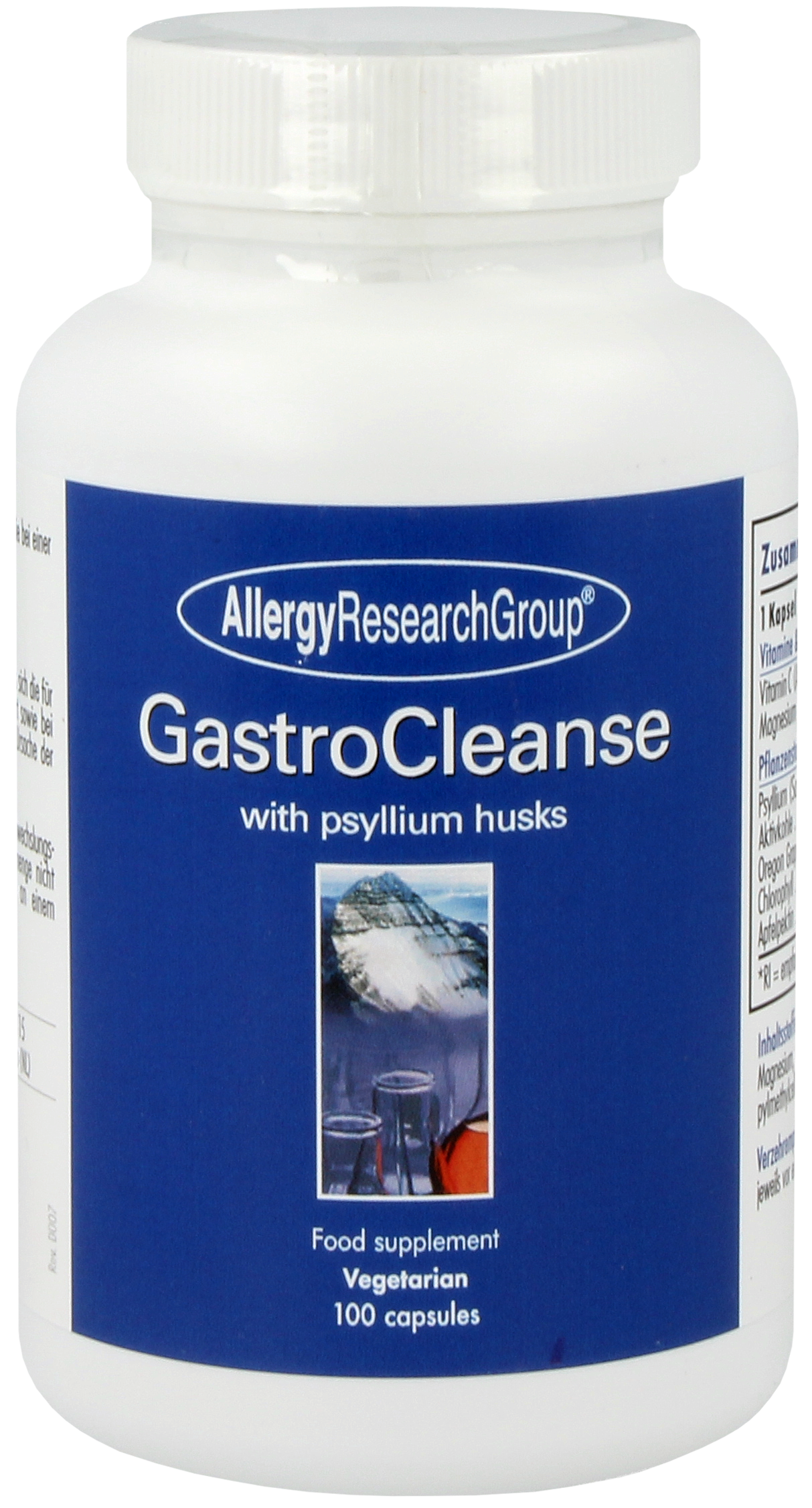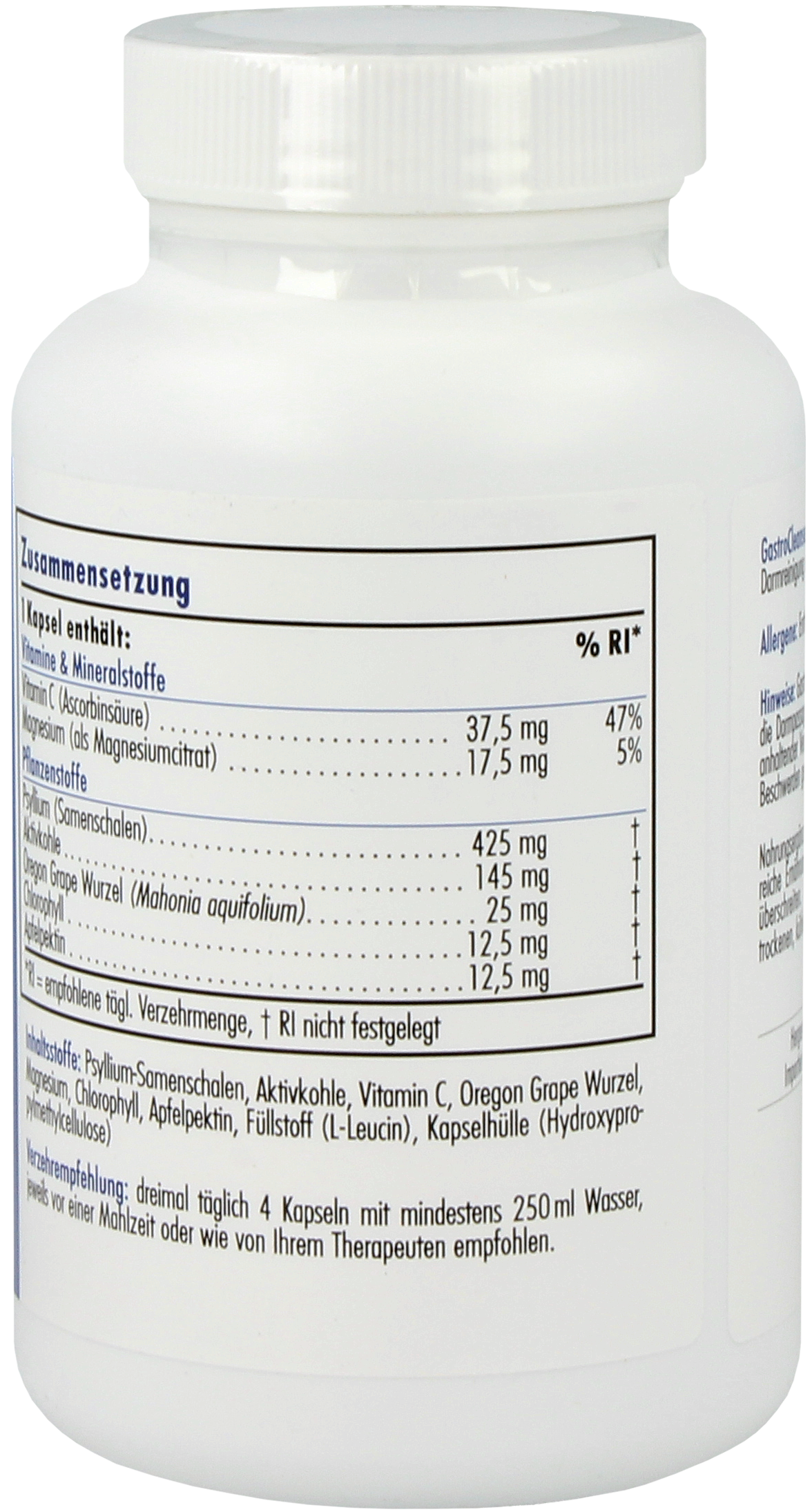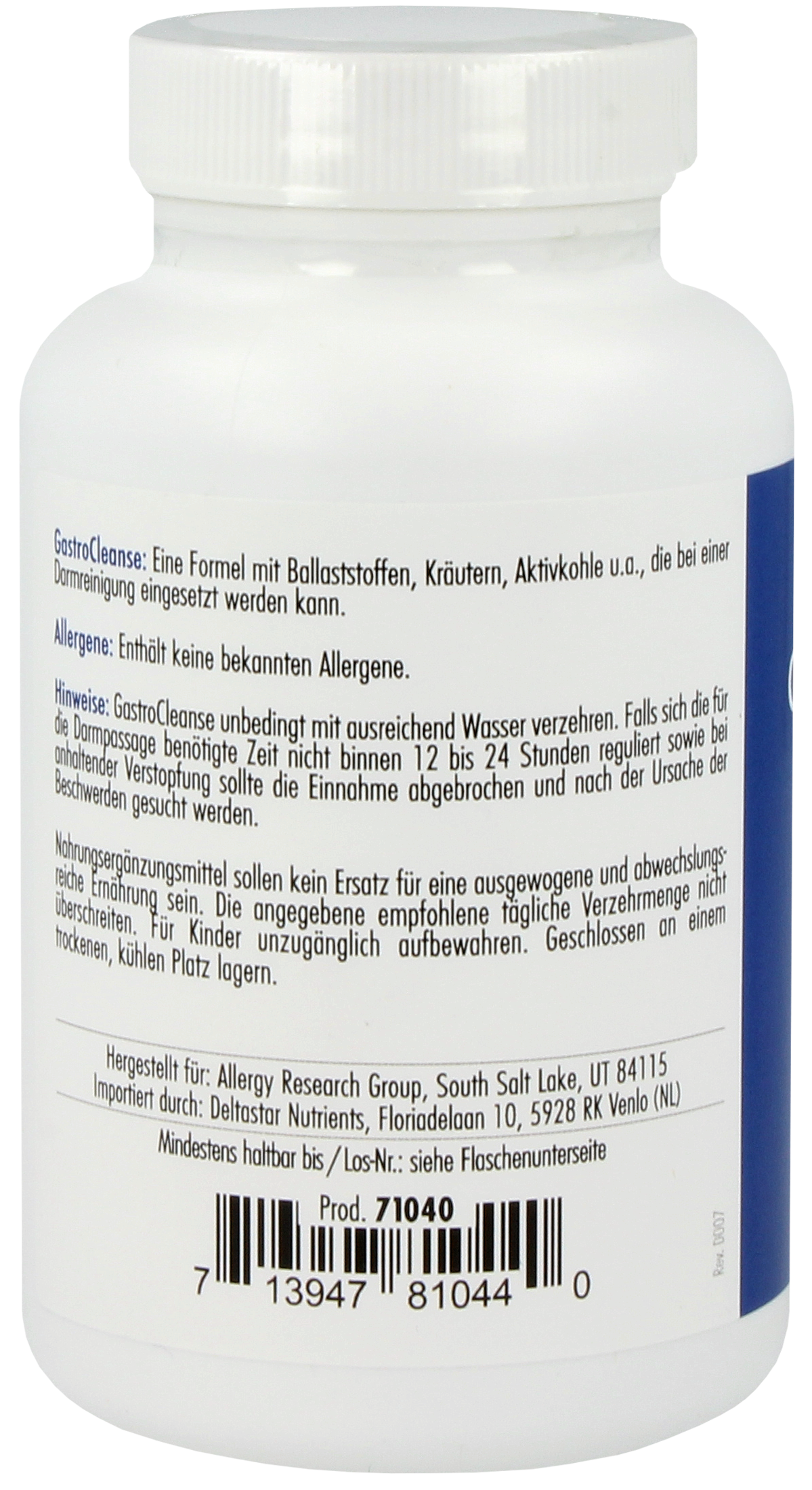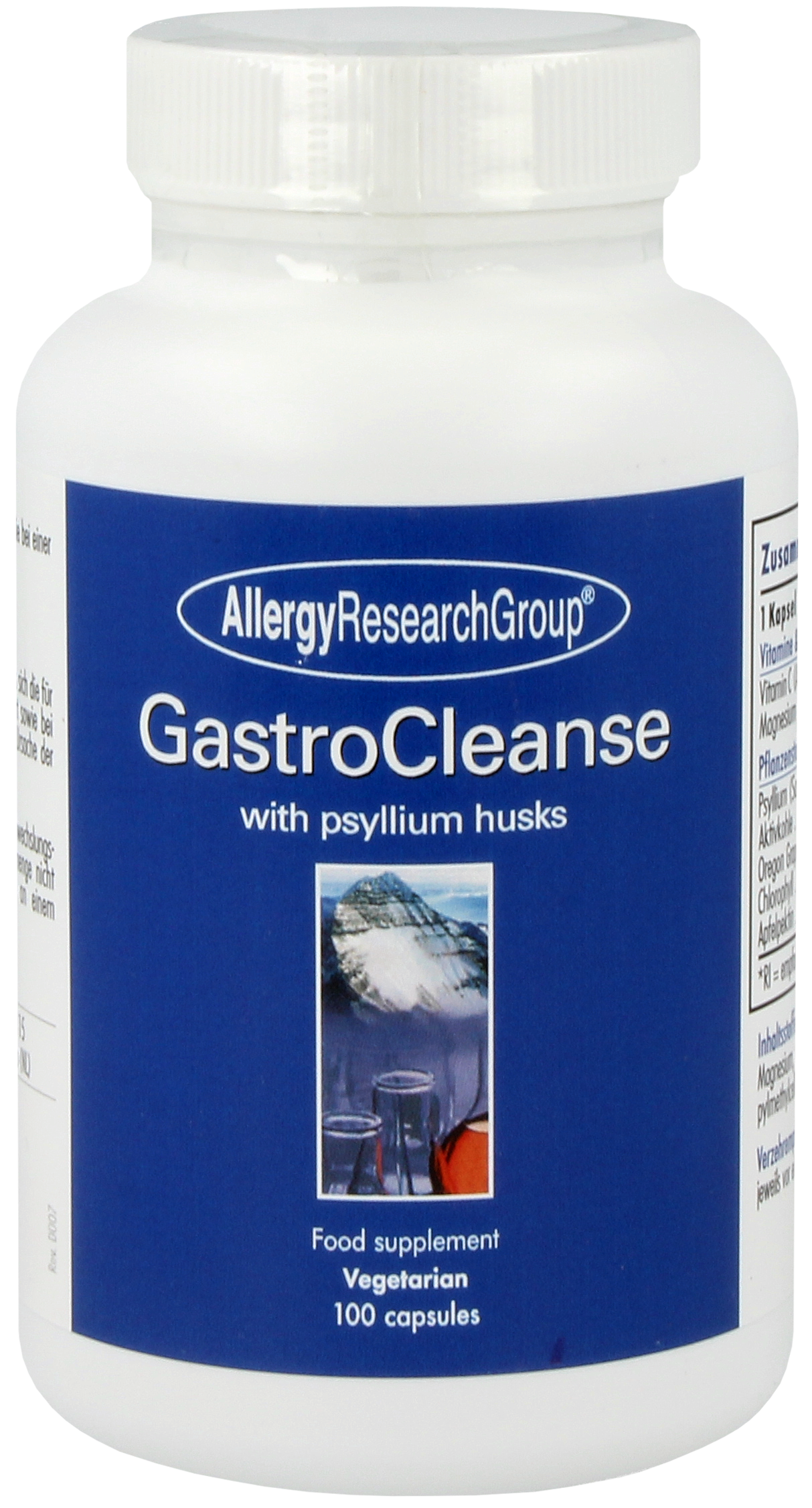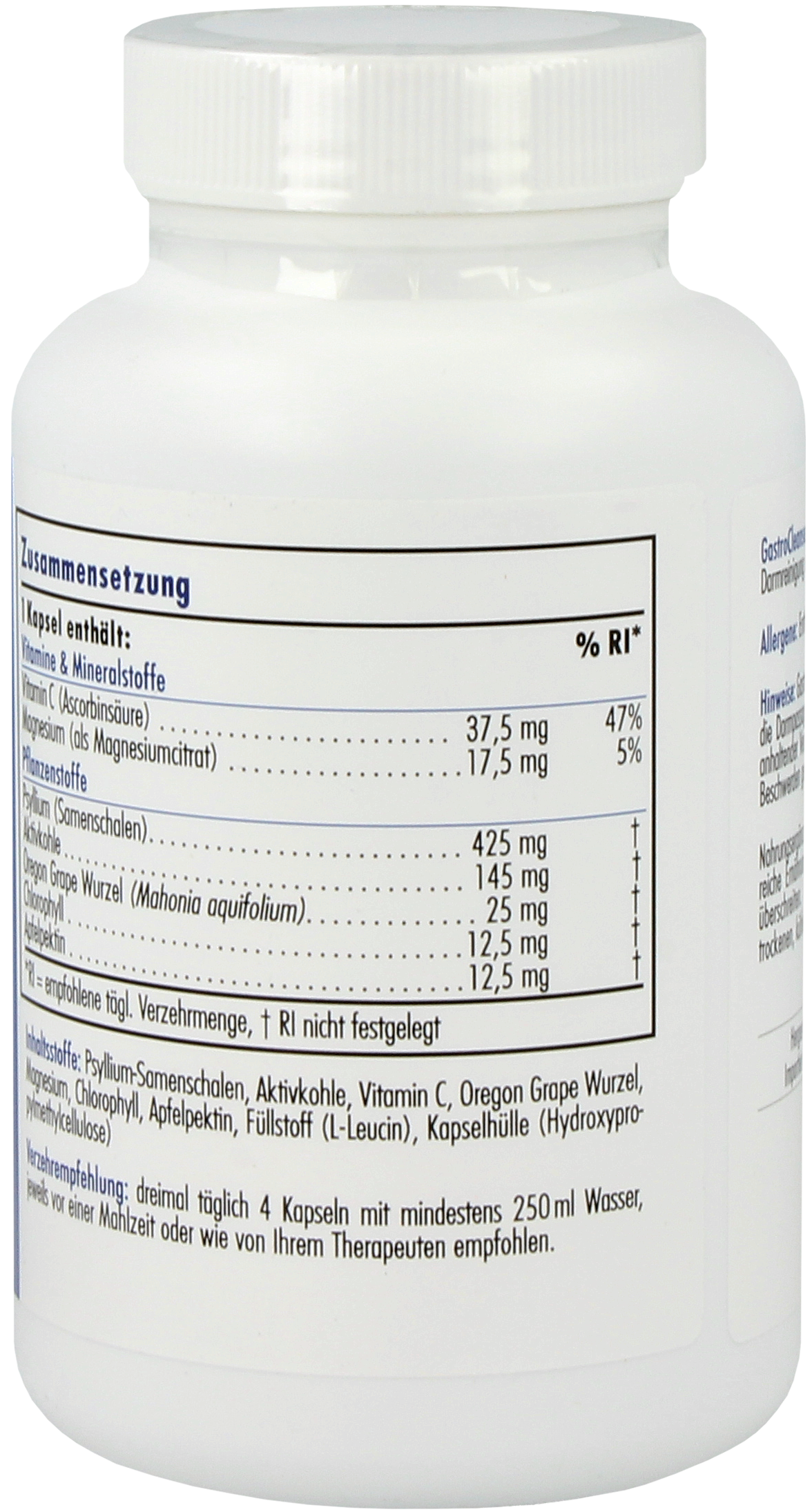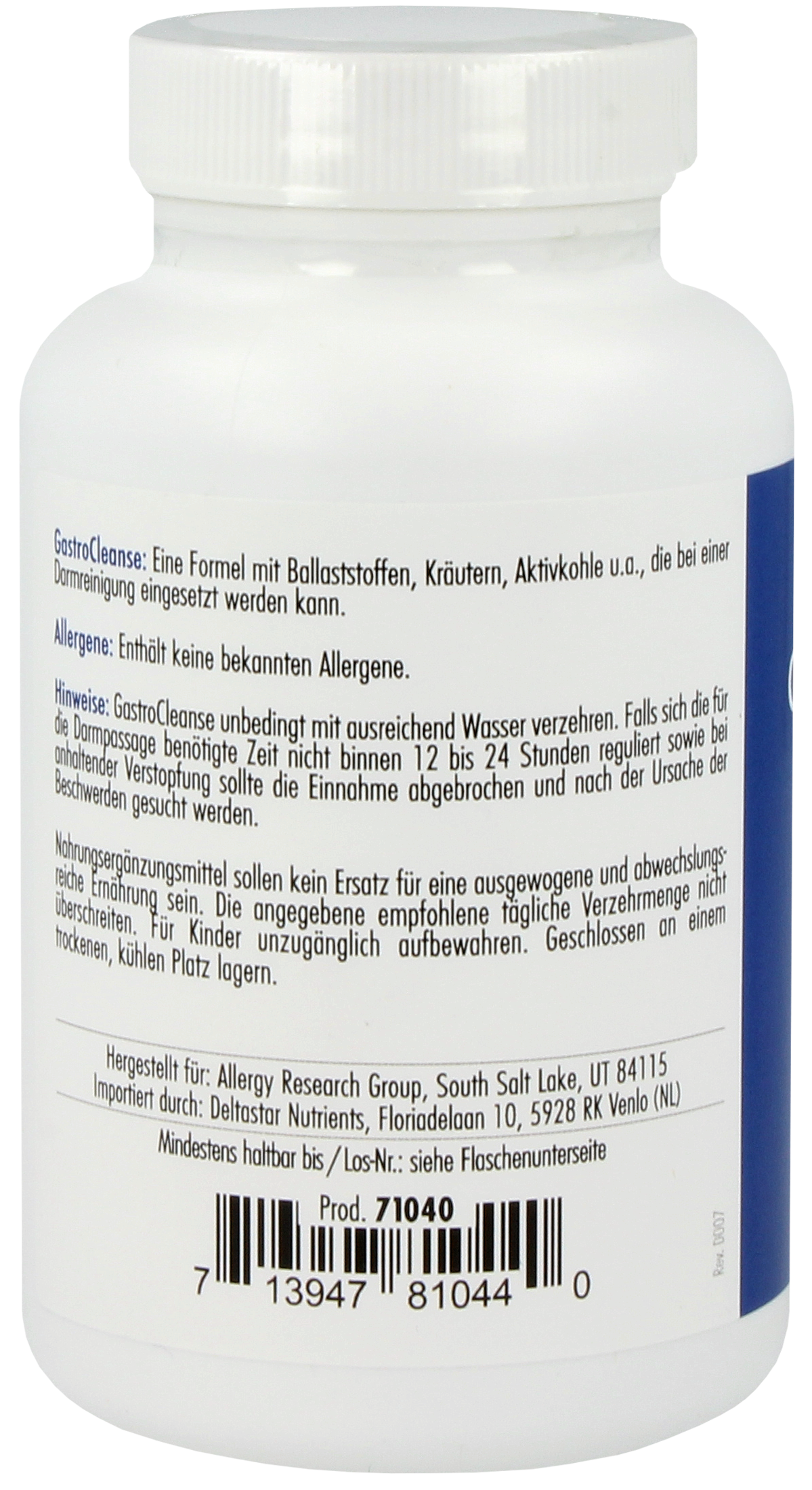 GastroCleanse
Combination for colon cleansing and detoxification
Contains psyllium husks and activated charcoal
With Oregon grape root, chlorophyll, and pectin
Also contains magnesium and vitamin C
Hypoallergenic, vegetarian and gluten free
Product EAN:
713947810440
Product information
GastroCleanse
is a formula especially developed to bind and eliminate toxins in the digestive tract. It contains medicinal activated charcoal, an ingredient that has been used for a long time to bind and defuse harmful substances. Activated charcoal is, therefore, similar to zeolite, healing earth or humic acids for example, a suitable means of reducing systemic pollution by already binding and discharging it in the digestive tract. In intestinal therapy, GastroCleanse is often combined with
L-glutamine
or a combination of glutamine and various other substances, such as
Perm A vite®
to improve the effect of the intestinal mucosa.The unique formula contains psyllium fibres and activated charcoal. These soluble fibres have the special property of being able to absorb water up to twenty times their own weight.GastroCleanse is often used by therapists as the first step in a bowel rebuilding therapy. An appropriate dosage lies within the range of two to three times daily 4 capsules for one month. It is important to always drink plenty of water! At a later stage, pre- and probiotics can be used.
Note:
Food supplements should not be used as a substitute for a varied and balanced diet.
Vitamin C (ascorbic acid)
37,5 mg
47%
Magnesium (as Citrate)
17,5 mg
5%
Oregon Grape Root (Mahonia aquifolium)
25 mg
✝
Activated Charcoal
145 mg
✝
*RI = recommended daily intake, ✝ RI not specified
Ingredients: Vitamin C (ascorbic acid), Magnesium (as Citrate), Chlorophyll, Psyllium Husk, Oregon Grape Root (
Mahonia aquifolium
), Pectin, Hydroxypropylmethylcellulose, Activated Charcoal, L-Leucine
Recommended use by the manufacturer:
4 capsules three times daily with at least 8 oz. of water, before a meal or as directed by your healthcare practitioner.
Contains no known allergens